Click here to view original web page at www.forexminute.com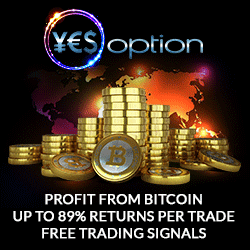 BTC/USD continues its uptrend, breaking through the resistance zone at $373 and is moving above the all-important psychological zone of $400. Support for the BTC/USD continues to remain near the $361 level. Traders should now watch out for the $427 level.
Momentum indicators for BTC/USD indicate buy. The stochastic oscillator is currently situated in the overbought zone but shows no signs of a reversal. The price action for BTC/USD is supported by positive volumes which is a highly bullish indicator. The digital currency is currently trading below its 100-day moving average at $496.
Pakistan launched its first Bitcoin Exchange, Urdubit to facilitate greater adoption of Bitcoin in the region. Many believe that the launch will help them to overcome the concerns regarding geopolitical risks in the area.
Analysts additionally believe developing nations, where not everyone has access to banks; the Bitcoin can play a very important role because of its wider reach and are easily convertible against the US dollar. Furthermore, Bitcoin now has the backing of certain senators in the US Senate who believe that the digital currency should be given a fair hearing.
Actionable Insight:
Short the BTC/USD only if it closes below $362 with an intermediate target at $300, with a strict stop loss above $373
Long the BTC/USD at current levels with a short-term target at $430 with a strict stop loss below $373
Momentum indicators for BTC/USD indicate buy. The stochastic oscillator is currently situated in the overbought zone but shows no signs of a reversal. The price action for […]