Click here to view original web page at www.forexminute.com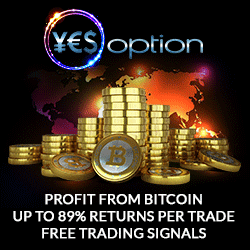 The Financial Crimes Enforcement Network just released new guidelines for custodial Bitcoin exchanges and payment processors, and ruled that such companies will be listed as money services under U.S. law. It goes without saying that this a rather positive development for companies trying to promote the use of the digital currency.
Regulatory approvals will now allow these companies to provide their clients with a legal structure, which should help gain their trust. Many believe that when similar regulatory approvals will be given to the Bitcoin exchanges, more of the general populace will ultimately feel comfortable with conducting their transactions using the Bitcoin currency.
BTC/USD however, continues to trend downwards, after breaking below its support zone of $360. Volumes seem to have dried up substantially and there seems to be a lack of buying interest at current levels, which analysts find troubling.
Additionally, the digital currency is forming lower-highs and lower-lows suggesting that bears are using every rally to sell, as there is lack of buying demand at higher levels. Furthermore, the BTC/USD continues to trade below its daily moving averages.
Meanwhile, resistance continues to be situated around the psychological zone at $400, with any move upwards would imply an inherent reversal is the works. The stochastic oscillator is presently trending down, showing a clear shift of momentum towards the sell side. Lastly, the relative strength index continues to trend in bearish territory with a negative bias, which is a further sign of inherent weakness.
Actionable Insight:
Short the BTC/USD if it slips below $340 for an intermediate target at $280, with a strict stop loss above $360
Long the BTC/USD if its moves above $363 for a near term target at $397
Regulatory approvals will now allow these companies to provide their clients with a legal structure, which […]