Click here to view original web page at www.forexminute.com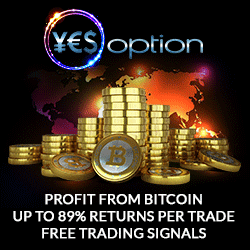 In a recently concluded conclave in Las Vegas, aptly called BitcoinWorld, participants focused on finding ways to make Bitcoin more accessible to the global market. The primary purpose of the event was to provide security features to the general investing public, something that Bitcoin received a lot of bad press regarding.
Many share the opinion that if Bitcoin will be able to provide its users with sustainable security features, it would be adopted sooner rather than later by the masses. Additionally, recent developments concerning retail giants such as Dell and PayPal starting to accept Bitcoin was discussed at length and many now believe that the future of Bitcoin is looking rather appealing.
However, the BTC/USD continued its strong downwards trend during the Asian morning session. One thing to note from yesterday's overnight session is that although the crypto-currency opened higher in trade yesterday it was unable to sustain itself at those levels and closed session on a low, which reveals that bears are using every rally as a selling opportunity.
The resistance for the BTC/USD continues to remain near the $345 mark, with the next line of support is at the all-important psychological zone of $300. Additionally, it is imperative to state that the BTC/USD broke below a triangle formation, which is in fact a bearish indicator, and placed a short term target at $280.
Meanwhile its momentum indicator continues to remain in the bearish zone and shows no sign of reversing. Furthermore, the Stochastic Oscillator is as of now located the oversold area and is showing no strength, confirming that bears have the upper hand. Lastly, the BTC/USD is currently trading below its daily moving averages.
Actionable Insight:
Sell the BTC/USD at current levels for a short-term target at $280, with a strict stop loss above $345
Long the BTC/USD only if it moves above $346 for a short term target at $377
Many share the opinion that if Bitcoin will be able to provide its users with […]