Click here to view original web page at www.forexminute.com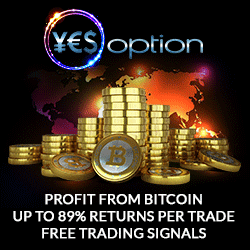 In recent months, retail giants have started accepting payments using Bitcoin, increasing the crypto- currency users' choices of where they can spend their Bitcoins. However, that has still not solved the predominant problem as to how Bitcoin users can increase their Bitcoin supply levels. US-based Bitwage however, could provide a creative solution, as it recently released a beta version of Bitcoin Payroll for individual companies that should enable them to pay their employees in Bitcoins. If accepted, this may ultimately become a game-changer according to industry watchers.
BTC/USD showed some kind of inherent strength during the overnight session, as it bounced back from the support zone near the $321 level. It is displaying some positive bias but hasn't been able to move above the resistance zone of $345. Volumes are a cause of concern as the upwards move has been due to stagnant volumes, which has caused analysts to heavily question the validity of the upwards move.
The BTC/USD continues to trade below its important daily moving averages which should still be a cause of concern all crypto- currency lovers. Its stochastic oscillator is providing a buy signal but is still continuing to trade in the oversold zone, forming lower highs. Meanwhile, the momentum indicators for the BTC/USD continue to trade in the bearish zone, which obviously tells us that the bears are in total control at the moment. Lastly, it is imperative to state that the BTC/USD has recently been forming lower-highs and lower-lows.
Actionable Insight:
Short the BTC/USD if it falls below $321 for a short term target at $280, with a stop loss above $345
Long the BTC/USD if it moves above $345 for a near term target at $373