Click here to view original web page at www.forexminute.com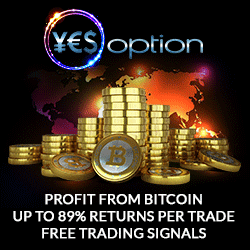 Bitcoin continues to gain acceptance, as many thrift shops in New Hampshire started accepting the crypto-currency as a form of payment and begun selling them to its clientele through Bitcoin Vending Machines. This is undoubtedly positive for the BTC/USD since more and more people are beginning to understand its uses and numerous benefits. These thrift shops are considered to be early-adopters of this new technology, according to many leading industry experts.
The BTC/USD was unable to sustain its overnight highs but this sort of positive price-action was nonetheless welcomed by analysts. During the Asian-morning session trading was a little flat, which showed a lack of follow-through buying interest. The crypto-currency as of now is situated below the resistance zone of $345, while support in the short-term is around the $321 level.
Analysts now believe that only a move in either direction will provide a trading opportunity, until then the BTC/USD should trade in a very narrow range. Meanwhile, its stochastic oscillator continues to be found in the oversold zone, but now has a positive bias, suggesting of some buying interest. Additionally, its momentum indicator is showing its first signs of potential reversal, which is of course bullish symbol. It is imperative to state however, that the BTC/USD is currently trading below its daily moving averages and is forming lower-highs and lower-lows.
Actionable Insight:
Long the BTC/USD if it moves above $345 for a short-term target at $367, with a strict stop-loss below $321
Short the BTC/USD if it moves below $321 for an intermediate target at $280, with a strict stop-loss above $345