Click here to view original web page at www.forexminute.com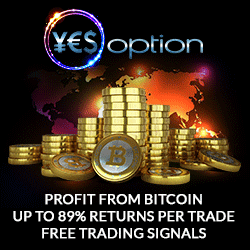 A recent announcement from the FBI that it arrested the mastermind behind Silk Road 2.0 came as a weighty blow for the crypto-currency, as Bitcoins were accepted for illegal drug purchases. Many law enforcement agencies are now left questioning the very authenticity of the crypto-currency. Many industry experts believe that the current revelations brought to the table by the FBI might force Bitcoin prices to plunge nastily. Perhaps we may soon see an additional amount of regulations slapped onto Bitcoin, which could very well hinder its overall growth.
The BTC/USD however, experienced an overall increase in buying interest after being caught a very strong downwards trend over the last number of weeks. As of now the crypto-currency is forming a rather bullish engulfing candle stick pattern. During today's morning session we so far witnessed the BTC/USD taking a sizable profit, but nothing too spectacular. Meanwhile, its resistance continues to remain near the $380 level, whereas support on the downside is still around the $321 zone. It is important to note however, that the BTC/USD is currently trading below its important daily moving average.
Additionally, its stochastic oscillator is giving a fresh buy signal and is now trending higher. Furthermore the BTC/USD momentum indicator is implying buy and although it is situated in bearish territory it is however, starting to head for higher ground. This of course is a clear indication of a shift in momentum towards the buy side.
Actionable Insight:
Long the BTC/USD at current levels with a stop loss below $345, with a near term target at $380
Short the BTC/USD if it moves below $321 for an intermediate target at $280, with a stop loss above $345