Click here to view original web page at www.forexminute.com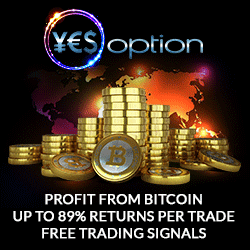 Global payment conglomerate NCR announced that it will introduce support for Bitcoin payments at one of its point-of-sale systems. NCR firmly believes that as the transaction landscape changes, offering Bitcoin support payments, will enable small businesses to attract clients who prefer using the crypto-currency over traditional payments.
NCR additionally sees huge potential in mobile payment, using Bitcoin wallets, which will allow clients to conduct transactions using Bitcoins. This of course industry experts consider to be tremendously beneficial for Bitcoin in the long-term.
The BTC/USD continued its upward trend during the Asian-morning session but it did not ascend above its $370 resistance. In last night's session however, the BTC/USD in fact climbed above this resistance zone but was unable to sustain itself.
Analyst do note that volumes are certainly picking up, indicating a fresh wave buying interest is now present at lower levels. Meanwhile its support continues to remain near the $321 level.
Meanwhile, the stochastic oscillator for the BTC/USD has entered the overbought zone, but is not displaying any sign of an imminent reversal, which is undeniably a positive indicator. The relative strength index has given a buy signal and formed a higher-high, which implies inherent strength in its price action. Lastly, it is imperative to state that the BTC/USD continues to trade below its important daily moving average.
Actionable Insight:
Long the BTC/USD if it moves above $372 for a short term target at $400, with a stop loss below $347.
Short the BTC/USD if it moves below $347 for a short term target at $320, with a stop loss above $362.
NCR additionally sees huge potential in mobile payment, using Bitcoin wallets, which will allow clients to conduct transactions […]