Click here to view original web page at www.forexminute.com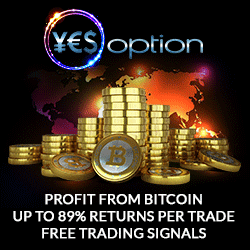 BitPay announced that it will soon be launching Truecoin ATMs at NCAA college football games. Bitpay representatives stated that this should enable Bitcoin to become a mass-market currency, as many merchants now are accepting Bitcoins. Fans at these games will now be able to experience Bitcoin shopping first-hand, which is a fantastic way of introducing users to the Bitcoin world.
BTC/USD finally broke above the $371 level thanks to above average volumes, which industry experts consider to be tremendously beneficial for the crypto-currency. The price-action in the overnight session saw the BTC/USD move above the important psychological level of $400. In today's early morning session, it rose even further, which is of course a very positive sign for the digital currency.
When looking at the daily chart, the next level of resistance for the BTC/USD is coming in at around $461 while its support is now shifting higher to levels of $400. The stochastic oscillator for the BTC/USD is continuing to trend higher and is showing no signs of a reversal, which is indicative of strong buying interest present at current levels. Meanwhile its momentum indicator has moved into bullish territory and is giving no indication of reversing. Lastly, the BTC/USD demonstrated its ability to rise above its important 50-day moving average of $360, something in which all leading analysts view as good sign.
Actionable Insight:
Long the BTC/USD at current levels for an intermediate target at $461, with a stop loss below $418.
Short the BTC/USD if it falls below $400 for an intermediate target at $371, with a stop loss above $421
BTC/USD finally broke above the $371 […]