Click here to view original web page at www.ibtimes.co.uk
Bitcoin experienced a significant price surge on Monday ahead of the launch of the first-ever licensed US exchange.
Bitcoin's price rose by 25% and briefly peaked above $300 but has since fallen to its current price of around $270.
Other major cryptocurrencies have followed bitcoin's lead, with paycoin, dogecoin and litecoin all seeing their prices spike.
Coinbase launches first licensed US exchange
Bitcoin services provider Coinbase opened a US-based exchange on Monday that has regulatory approval in half of all states, including important areas such as New York and California.
The exchange claims to be "a safe and secure bitcoin exchange" that stores 98% of its customers' bitcoins entirely offline.
Backers of Coinbase exchange include the New York Stock Exchange, renowned investor Andreessen Horowitz and venture capital firm Union Square Ventures.
"Essentially, the financial heavyweights of Wall Street have thrown their support behind the fledgling currency/commodity," said Matt Odell, co-founder and executive editor of Coinprices.io.
"For the first time ever, wealthy prospective investors and institutional investors can trade bitcoin on a fully regulatory compliant American exchange that is fully insured and has the backing of the largest stock exchange in the world."
Coinbase CEO Brian Armstrong believes that the exchange will provide security and stability to bitcoin and plans to open it up to customers outside the US in the future.
Bitcoin mining drops
Bitcoin's dramatic price fall at the start of the year has had a significant impact on the rate of bitcoin mining, as cloud mining services reduce or suspend their operations due to a lack of profitability.
The biggest service to cease operations was CEX.IO, causing the number of bitcoin miners to fall by around 30,000, according to analysis published by Organ Ofcorti over the weekend.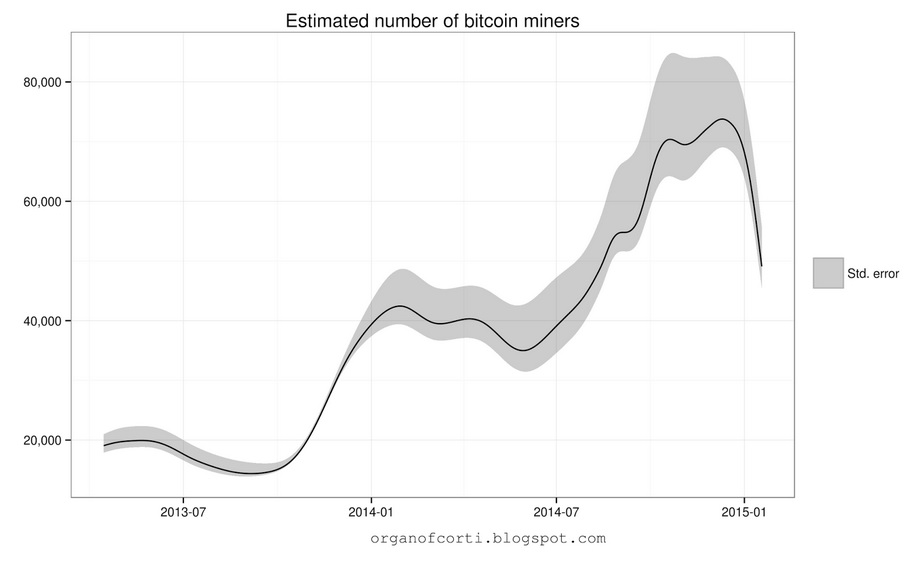 The suspension of services at CEX.IO is not a permanent measure, however, and is expected to resume once the price rebounds or hardware is upgraded.
"Suspension of CEX.IO cloud mining service is only a forced temporary measure, the result of cloud mining costs exceeding mining profit," Jeffrey Smith, chief information officer of CEX.IO, said in a statement posted on the company's website.
"As soon as we get an opportunity to upgrade mining hardware, or come to more efficient terms with energy suppliers, the cloud mining process will be automatically resumed."
Bitcoin's price rose by 25% and briefly peaked above $300 but has since fallen to its current price of around $270.
Other major cryptocurrencies have followed bitcoin's lead, with paycoin, dogecoin and litecoin all seeing their prices spike. Coinbase launches first licensed US […]