Click here to view original web page at www.bloombergview.com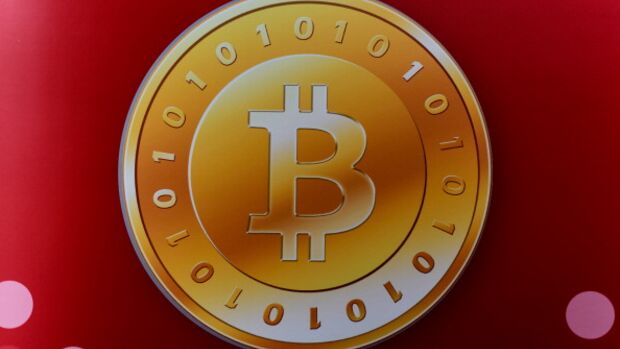 The technology underpinning bitcoin and other so-called digital currencies just took another baby step toward legitimacy. Sort of. Overstock.com, an online purveyor of goods ranging from jewelry to furniture that already accepts Bitcoins for purchases, is selling what its Chief Executive Officer Patrick Byrne calls the world's first cryptobond:
The cryptorevolution has arrived on Wall Street. We're making it official by offering the world's first cryptosecurity.
Color me just a little cryptoskeptical. The bond market is dealing with its fair share of what a counselor might call "issues," not least the evaporation of liquidity and the prospect of the Federal Reserve raising interest rates for what seems like the first time in living memory. But Byrne is offering a solution to a problem that people in the world of fixed income weren't aware they had.
Overstock -- which has a market capitalization of $548 million and had revenue of about $1.5 billion last year -- said it's planning to sell $25 million in digital bonds "to trade on a cryptographically-protected distributed ledger" called TØ.com. That platform piggybacks on the so-called blockchain technology that keeps track of who owns Bitcoins, and in theory will be a more secure way for bondholders to be assured of their ownership of Overstock bonds.
CEO Byrne, who is ponying up $500,000 as the first buyer of the cryptosecurities, according to a press release the company issued on Monday, has a colorful history, to say the least. Last year, Wired magazine called him the "Bitcoin Messiah." Fortune magazine profiled him 15 years ago when he was 37, listing some of his achievements to date:
He earned a Ph.D. in philosophy from Stanford and black belts in hapkido and tae kwon do. He has bicycled across the U.S. three times, studied moral philosophy at Cambridge as a Marshall fellow, and briefly pursued a career in boxing. Byrne also speaks Mandarin -- not to mention four other foreign languages -- and translated Lao Tse's Way of Virtue during his senior year at Dartmouth. He has a nearly photographic memory, which he is fond of demonstrating with what he calls his memory trick: If he studies a deck of cards for a couple of minutes, he can recite them back, one by one, in either direction.
It's hard for me to set aside my mistrust of a so-called bond that, based on the skimpy information in the press release, appears to lack basic attributes such as an interest rate or a repayment date, and whose existence appears to be at the digital mercy of the same entity you're lending your money to. But I may be in the minority. The blockchain technology (you can read a definition here or watch an explanation here) that serves as the foundation for Bitcoin and Overstock's new bond is gaining traction in the financial world.
Blythe Masters, who many credit with inventing a corner of the derivatives market called the credit-default swap during her time at JPMorgan and is a former chairman of the Global Financial Markets Association, is now CEO of Digital Asset Holdings, which plans to use the technology for settlements in the securities market. Last month, former U.S. Treasury Secretary Larry Summers, former Citibank Chief Executive Officer John Reed and Visa founder Dee Hock all joined the advisory board of Bitcoin startup Xapo, which offers secure online storage for the virtual currency. And Nasdaq has said it might use the blockchain technology in its suite of trading products.
Bitcoin itself is still in the dumps, at least in terms of its market value. Bitcoin has lost three-quarters of its value against the dollar since its peak, and currently trades at about $227:
But that may well prove to be irrelevant. As Bloomberg View's Noah Smith explained in January, the true value of digital currencies is as alternative mediums of exchange, not as investments; digital ledgers may also have potential value that can be tapped by the financial world, as luminaries like Masters are demonstrating. But what should be clear enough is that Overstock's bond offer smells more of gimmicky opportunism than true technological progress.
To contact the author on this story:
Mark Gilbert at magilbert@bloomberg.net
To contact the editor on this story:
Cameron Abadi at cabadi2@bloomberg.net
The technology underpinning bitcoin and other so-called digital currencies just took another baby step toward legitimacy. Sort of. Overstock.com, an online purveyor of goods ranging from jewelry to furniture that already accepts Bitcoins for purchases, is selling what its Chief Executive Officer Patrick Byrne calls the world's first cryptobond : The cryptorevolution has arrived on Wall Street. We're making it official by offering the world's first […]