Click here to view original web page at www.coinspeaker.com
German FinTech company The Naga Group AG announced today that Bitcoin.com CEO Roger Ver had joined NAGA's board of advisors. Furthermore, Ver's colleague and Bitcoin.com COO Mate Tokay has joined the project as an advisor as well. Both men are well respected and considered to be key influencers within the cryptocurrency community and will bring a wealth of experience and insight to NAGA.
NAGA's ideas get pretty close to Roger's philosophy and ideology. Due to the fact that NAGA's Ecosystem will give access to 2 billion underbanked users to participate in the financial and crypto markets, it will allow everyone to get into trading and investing and it will result in their potential independent individual lifestyle, which supports the idea of libertarianism that is embraced by Roger.
Due to the fact that Roger supports Bitcoin Cash, the NAGA Group decided to add BCH to their accepted currencies on their Token Sale in order to reduce the barriers for their potential investors and future customers who would like to become a part of the ecosystem.
Founders and Executive Directors of The NAGA Group AG, Benjamin Bilski and Yasin Sebastian Qureshi expressed their keen pleasure with this latest development:
"We are proud that Roger and Mate joined our Token sale. Both have an impressive track record in the industry and they have left an already significant footprint in the crypto-community. Roger and Mate´s engagement also substantiate our ambition to create a powerful solution for barrier-free investing into stocks or virtual goods with our NAGA Coin. Having one of the most renowned people from the community, combined with our fast growing business powered by our exchange-listed company, makes us confident to set the path for a fundamental token growth.
Roger Ver
Take a look at any Who's Who in Bitcoin list and you'll find Roger Ver near the top of that list. Dubbed 'Bitcoin Jesus', Ver is a pioneer for Bitcoin adoption around the world. In 2011, Ver's company, MemoryDealers.com, became the first mainstream company to accept Bitcoin as a payment option. He is considered to be the first Bitcoin angel investor, having funded the seed rounds for most of the entire first generation of Bitcoin-related businesses, including:
The Bitcoin Foundation
Bitpay
Blockchain.info
Ripple
Kraken
Ver is a proponent of libertarianism and voluntaryism, believing in an individual's right to freedom of choice, voluntary association, and self-governance. These beliefs are in harmony with NAGA's mission, which is to open up the financial and crypto markets to the more than 2 billion underbanked people in the world, offering them the potential for a wealthier individual lifestyle.
Speaking about NAGA, Ver stated: "I'm honored to be involved as an advisor to a company that shares my same ideals."
Mate Tokay
'Bitcoin Disciple' to Ver's 'Bitcoin Jesus', Mate Tokay is without question one of Bitcoin's most active and vocal proponents. A professional athlete and former wakeboard world champion, Tokay made his first foray into the crypto space when he began mining Bitcoin in 2013 using custom-built ASIC miners. Since then he has gone on to spread the word about Bitcoin and cryptocurrency at conferences and speaking engagements around the world.
In keeping with his desire to educate people about Bitcoin, Tokay founded the crypto media news website Bitcoinist in 2013. Since then, he has continued to keep his finger on the pulse of the cryptocurrency industry and has been involved in several successful blockchain-related projects.
Tokay's role within the Bitcoin community has been described as "[focusing] on a larger vision and communicating that vision to others while staying on top of trends in the industry. His goal and passion is to make cryptocurrencies as popular as possible."
Mate Tokay claimed: "I am thrilled to join the NAGA Token Sale as an advisor; they already have a working product that will allow millions of unbanked people to trade on the crypto markets and with that giving them the opportunity to reach financial freedom."
NAGA Token Sale
In the wake of Roger Ver's appointment to NAGA's board of advisors and in light of his support of Bitcoin Cash, The NAGA Group has decided to add Bitcoin Cash (BCH) to the list of accepted cryptocurrencies for its upcoming token sale.
NAGA-Founder Benjamin Bilski explained:
"We consider BCH to represent the future of cryptocurrencies, because of its small transaction cost and other benefits. Thus, we believe that it will reduce the barriers for our potential investors and future customers to become a part of our ecosystem."
NAGA will be launching its token sale in two stages – the Pre-Token Sale and the main Token Sale. The exchange rate for NAGA Coin is 1 NGC = $1 USD. Investors can purchase tokens using BTC, BCH, ETH, LTC, and DASH. For those wishing to use FIAT currency, EUR and USD are also accepted.
Token Name: NAGA Coin
Ticker Symbol: NGC
Token Price: 1 NGC = $1.00
Min. Cap in Tokens: 1 million NGC
Tokens Available for Sale: 220 million NGC (pre-sale and token sale combined)
Minimum Purchase: 10 NGC
Maximum Purchase: 10 million NGC
Accepted Currencies: BTC, BCH, ETH, LTC, DASH, EUR, USD
Token Pre-Sale
Start Date: November 20, 2017 (00:00 CET)
End Date: November 27, 2017 (23:59 CET)
Max Cap in Tokens: 20 million NGC
Sale Bonus: 30%
Token Sale
Start Date: December 1, 2017 (00:00 CET)
End Date: December 15, 2017 (23:59 CET)
Max Cap in Tokens: 200 million NGC
"Investments and trading are ruled and governed by greedy banks and corporations that control access, operate non-transparently and always take a cut of your money. At NAGA we are about to change that. By introducing the NAGA COIN, we are on a mission to revolutionize the outdated banking sector. The financial markets are about to change, and we embrace that." – The NAGA Group AG
About The NAGA Group
The NAGA Group is a publicly listed, EU-regulated German Fintech company with trading-platforms for financial markets and virtual goods. They have a market cap of more than 200 million Euros, millions in reported revenues, and over $4 billion in trading volume every month. After one of Germany's fastest IPOs in the last fifteen years, The NAGA Group was listed on the Frankfurt Stock Exchange on July 10, 2017. Since then, the company's share price has gone up by nearly 500%.
The NAGA Group is a management-owned growth-driven international FinTech with an accomplished team of more than 120 people. The company holds various EU financial licenses, including an asset management license, and is backed by one of China's largest private investment conglomerates, FOSUN. They are further supported and backed by widely known investors, institutions, and advisors, including Hauck & Aufhäuser, one of the oldest private banks in Germany.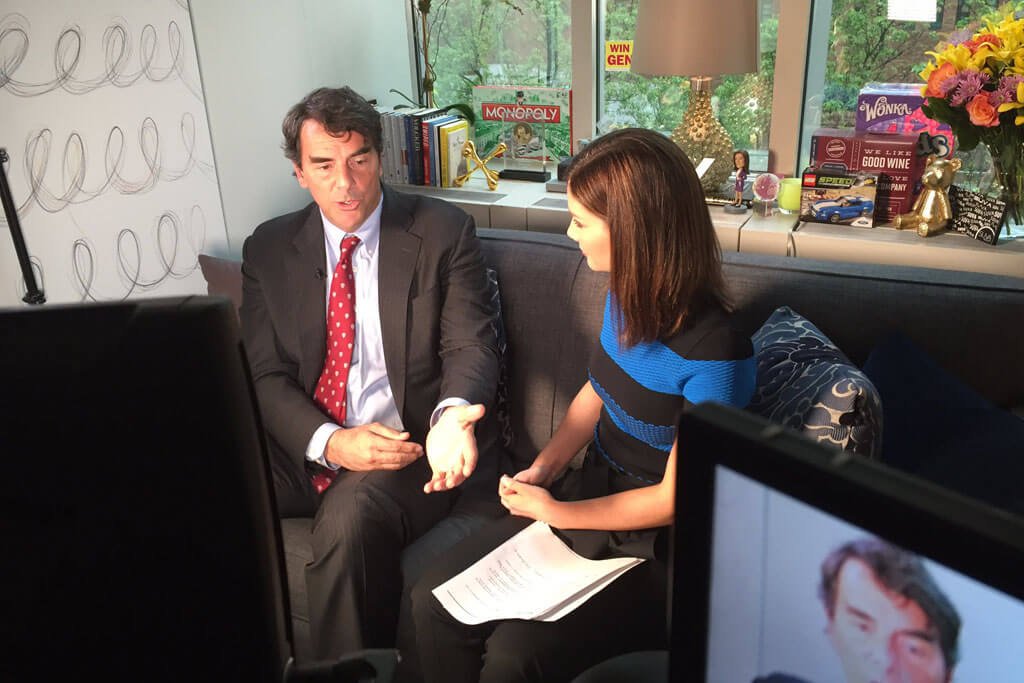 Tim Draper shared his opinion about bitcoin future during his conversation on Forbes WebSummit. He ensures that cryptocurrency will be the only valid payment method in future.
"In five years, if you try to use fiat currency they will laugh at you. Bitcoin and other cryptocurriences will be so relevant … there will be no reason to have the fiat currencies," Tim Draper said.
Tim Draper is world know tech investor which earns money by investments in tech startups at its early stages of development.
Draper statement concerning bitcoin and other cryptocurrencies can be considered as a truth as he always makes right choice of the companies for investments. Tim Draper invested in such profitable companies as Skype, Tesla, and Twitter.
Moreover, Tim Draper made first investments in bitcoin in 2014. He bought 30,000 of them in a government auction of assets seized from Silk Road. Thanks to considerable bitcon price increase by over 1,000 percent in just three years, Tim Draper investments cost almost $214 million dollars today.
Investor continues to find new startups that can allow gaining profit in future.
In July, Tim Draper bought 10% of all Credo tokens during ICO. A new token called Credo aims to solve email spam problems, which cost the global economy around $20 billion per year.
Earlier, Tim Draper invested in blockchain startup Tezos, which ICO raised over $100 million dollars. Tezos was created as an alternative to Ethereum.
Tim Draper attitude to blochchain technology, cryptocurrency future and his investment plans can be found in his interview to coinspeaker.com.