Click here to view original web page at bitsonline.com
The Ethereum network saw its throughput limitations tested last year during the CryptoKitties craze. As this year's bear market has ensued, things have relaxed as on-chain activity has acutely died down. But with the Augur Project's launch coming this July 9th, Blocktower Capital's Corey Miller posits major congestion could be nigh again. Ethereum's devs are hard at work on innovative scaling solutions, but as is always the case with progress, it can never come soon enough. If Miller's right, how will Ethereum fare the coming chop?
Also see: After Verge Disaster, Why Is Pornhub Doubling Down on Dubious Altcoins?
Subscribe to the Bitsonline YouTube channel for more great interviews featuring industry insiders & experts
Augur Launch Just Around the Corner
Augur, the long-awaited "decentralized oracle and prediction market platform," is fast approaching its July 9th mainnet launch.
The soon-to-be competitor to fellow prediction plays Gnosis, Stox, and Hivemind, Augur has been one of the more hyped projects in the Ethereum ecosystem, with many in the space waiting to see what will come of the so-called "Future of Forecasting" once it goes live.
With the mainnet so close, the Augur team is making the final development touches and asking everyone who can to test the "UI on dev.augur.net and submit feedback within the Augur Discord channel." A $100,000 USD has also been offered up for any whitehat hackers who can find critical vulnerabilities within the nearing platform's code.
$100,000 USD for critical vulnerabilities on @Hacker0x01. https://t.co/kTwXoABedn

— Augur (@AugurProject) June 27, 2018
So as the build-up to the launch continues to take shape, the obvious question is "what's next?" For the wider Ethereum network, the answer to that may be, for now, congestion.
Miller: a '"CryptoKitties-esque' Situation
Corey Miller, a member of the investment team at crypto-centric investment firm Blocktower Capital, has put forth a reasonable argument indicating that Augur's long-awaited launch may start jamming up Ethereum's blocks in short order.
1/ For some reason no one seems to be talking about the @AugurProject launch on July 9.

If it successfully launches, it will be the most complicated dApp to ever launch on Ethereum (kudos to @joeykrug and the team).

— Corey Miller (@coreyj_miller) June 27, 2018
Calling it the "most complicated dApp to ever launch on Ethereum," Miller began making his case for coming congestion by noting how complex Augur's platform is. The official Twitter account of the Augur project retweeted the first two tweets in the thread at hand, as Miller then went on to say that such complexity would engender high gas consumption on the Ethereum network.
3/ But the thing is, Ethereum doesn't handle complicated so well.

Complicated = increase in gas consumption

— Corey Miller (@coreyj_miller) June 27, 2018
At this point, Miller crunched some numbers: if Ethereum's block capacity is currently near "8 [million] gas per block," and if it takes "~3M gas" to create a single Augur market, then cloggage does indeed seem to be coming — especially since Ethereum blocks are presently hovering around 85 percent fullness.
5/ To create just one market on @AugurProject consumes ~3M gas.
To create an order costs ~500k gas.
To fill an order ~ 800k gas, etc.
Source: Augur github

— Corey Miller (@coreyj_miller) June 27, 2018
As such, Miller argued that even "marginal demand for Augur post-launch" could cause major Ethereum congestion for the foreseeable future, which would in turn create an increasingly "negative" narrative.
6/ So it's easy to see if there is only marginal demand for Augur post launch, we can have a "cryptokitties-esque" situation here. Over six months later though, the narrative will likely be quite different (in a much more negative sense).

— Corey Miller (@coreyj_miller) June 27, 2018
How Will Ethereum Fare?
We've seen major congestion on Ethereum before. The CryptoKitties mania ended up being a flash in the pan, as the game's usage has plummeted in recent months. In the CryptoKitties' case, then, the strain on the network died down as interest died down.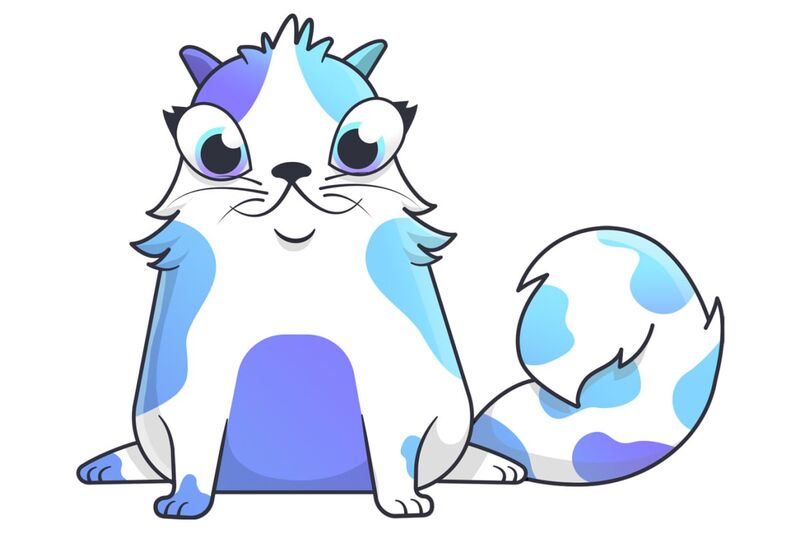 Will the same "interest-then-decline" dynamic acutely line up with Augur's platform? Maybe, maybe not. Many factors come into play. If the interest around Augur does spike and temporarily die down a la Cryptokitties, then beyond the initial chop, Ethereum's devs would likely have that much more time to work in relative peace on scaling solutions like Casper, Plasma, and sharding.
But the pressure will be on if Augur takes off, or has even modest usage in the months ahead, as such would seemingly press Ethereum up against its throughput limitations for the foreseeable future. Particularly as Ethereum's proposed scaling solutions don't currently have hard, set-in-stone launch dates. In that case, the pressure really would be on for the devs. Not that it isn't already right now, but prolonged congestion would undoubtedly raise the stakes for the Ethereum ecosystem, and the devs would be at the eye of that storm.
A major compounding factor for the possibilities listed above is the cryptoceconomy's performance in general. If the bearish downtrend continues, that bodes well for keeping congestion down while solutions are actualized. On the flip side, if the markets take off on a bull run, then the congestion situation would become even more inflamed.
What's clear for now is that short-term congestion is coming to Ethereum. Whether that "short-term" becomes "long-term," and what implications that would have, remain open questions for now.
What's your take? Do you think Ethereum will be able to satisfactorily endure the acute congestion Augur's launch might bring, or is a hubbub coming? Be sure to sound off in the comments below.
Images via Augur, Pixabay, Bloomberg
Tagged With: Augur Casper Cryptokitties Ethereum development Network Congestion Plasma prediction markets Sharding