Click here to view original web page at nulltx.com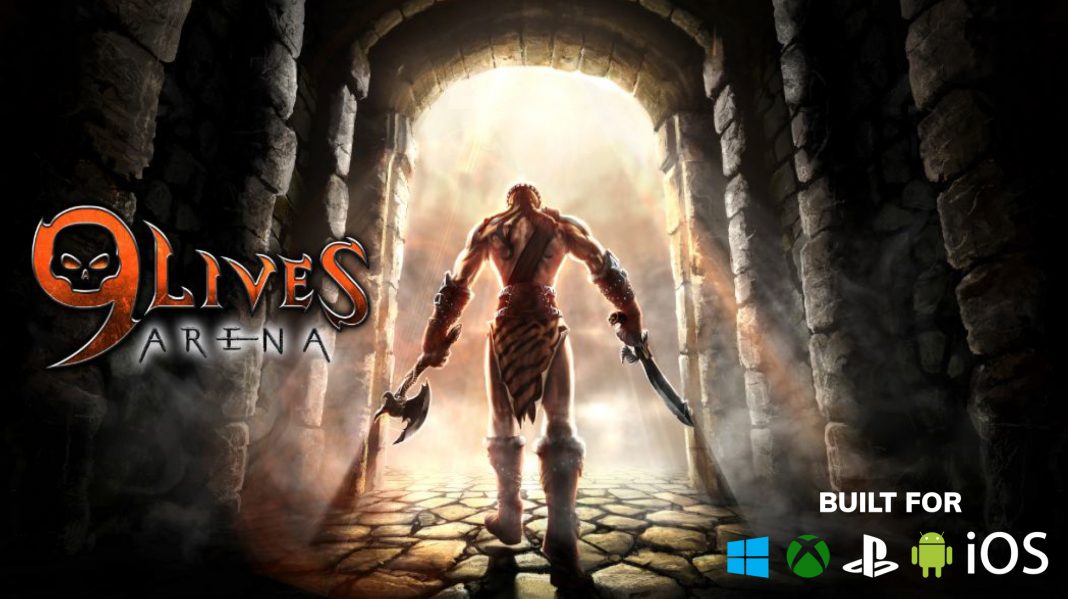 Touchhour Inc has announced their adoption of Enjin Coin (ENJ)'s blockchain development platform, which enables them to mint next-generation ERC-1155 tokens, for their upcoming PvP RPG, '9Lives Arena'. Designed for PC, Xbox One, and PlayStation 4, the game's integration of the ERC-1155 token standard will set precedence in the usability of Ethereum's blockchain and enable players to store in-game characters as cryptocurrencies within their secure blockchain addresses.
ERC-1155's inbuilt design around efficiency and flexibility has grabbed the attention of blockchain evangelists, many of whom praise ERC-1155 as a crucial upgrade to the ERC-20 and ERC-721 token standards. ERC-1155 allows users to send up to 200 tokens at a time and perform complex, bundled operations which save on gas fees. It also enables adopters to mint fungible, semi-fungible, and non-fungible tokens using a single suite of smart contracts.
"9Lives Arena will be nothing short of epic," said Enjin CEO Maxim Blagov. "The way they utilize Enjin Coin's ecosystem will create a gaming experience that no one has ever seen. It's incredible to see blockchain being adopted by Triple-A quality games."
"Touchhour is ecstatic to announce 9Lives Arena. This is our passion project, and it's truly one of a kind," said Touchhour CEO Ralph Laemmche. "Enjin Coin's platform is exactly what we needed to create a unique blockchain based experience that helps us innovate and push the competitive experience of 9Lives Arena to a whole new level."
In 9Lives Arena, each hero gets only nine lives and upon losing his or her ninth life, the character will be removed from the blockchain and replaced by a trophy bearing the hero's history, achievements, and ashes. This uniquely-designed mechanic of permadeath offers players a high-stakes experience with real consequences, in which every moment of battle matters.
Players will begin with basic characters and build them into unique combinations of hero archetypes stored securely in each player's blockchain address as ERC-1155 tokens. Players can gather resources, craft items, and hone their characters' abilities which will make the characters more unique, powerful, and valuable over time. In addition, there will be in-game companion/sidekicks 'Ooogies' which players can own, customize, and upgrade. Players will be able to control their companions remotely by setting tasks and assigning duties through an Android or iOS app. They will also be stored within a secure blockchain address.
These ERC-1155 characters can be traded peer-to-peer in third-party marketplaces and Touchhour will implement a blockchain-managed trading system using Enjin's smart contracts. By doing so, the blockchain will allocate a small portion of each seller's trading revenue to Touchhour, creating a balanced and fair system of economics for all.
This will create a community-oriented form of economic gameplay that is unique to blockchain games like CryptoKitties, which cleverly utilized peer-to-peer blockchain-based markets to generate over $20 million in transactions in less than six months based on trading cute images of cats.
If Touchhour were to achieve a similar level of popularity and implement a 10% trading fee, it would equate to an extra $2 million in revenue for the game studio. Enjin Coin is the first platform in the history of gaming to enable developers to use smart contracts to profit from peer-to-peer trades made on unpartnered third-party sites.
9 Lives Arena is currently in the later stages of production. The internal alpha is live and being iterated upon by Touchhour's dedicated team of international developers. To find out more about this unique, blockchain-based PvP RPG, visit www.9livesarena.com or join their Telegram channel: https://t.me/NineLivesArena.
About Touchhour Inc: Ralph Laemmche, a games industry veteran of 20 years, created Touchhour alongside singer/composer Cindy Gomez, who is most famous for singing on Prince of Persia: The Sands of Time. Touchhour's lead artist Darry Chen, who left EA to join Touchhour, is responsible for 9Lives Arena's Triple-A quality graphics. All animations were performed by Maciej Kwiatkowski, who also performed the motion capture acting for all three Witcher games.
About Enjin Coin (ENJ): Enjin.com is a social gaming community with over 20 million users. Enjin created Enjin Coin, a cryptocurrency that gives developers access to Enjin's blockchain development platform, which they can use to mint powerful ERC-1155 tokens that represent tangible and intangible assets. All tokens created using Enjin Coin's platform are more advanced as a technology than any existing ERC-20 token, including Enjin Coin itself. Acting as a digital gold standard, Enjin Coin is placed inside of ERC-1155 tokens to certify that they were created using Enjin's platform and can therefore plug into Enjin's ecosystem of smart contracts, SDKs, APIs, wallet, blockchain explorer, and scaling solution. For more information, visit enjincoin.io.
This is a sponsored press release and does not necessarily reflect the opinions or views held by any employees of NullTX. This is not investment, trading, or gambling advice. Always conduct your own independent research.