Click here to view original web page at www.coinspeaker.com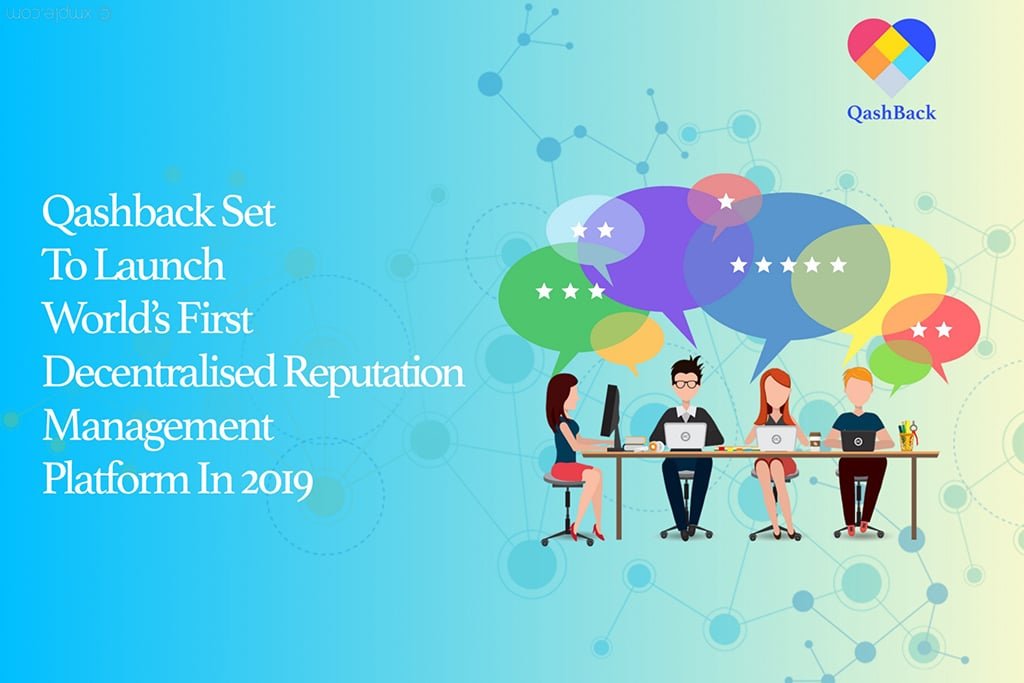 Online reviews systems are nothing new. However QashBack, a technology firm from Singapore, is looking to transform the traditional retail and services industries by introducing the world's first decentralised reputation management platform that offers transparent interaction and solid data security to consumers, retailers and advertisers.
QashBack aims to release its platform, which makes use of artificial intelligence, data analytics and blockchain Smart Contracts, in the second quarter of this year. According to publicity material, the QashBack platform is set to 'revolutionise the online reviews market as it leverages the characteristics of blockchain technology'.
QBK tokens (QashBack's native cryptocurrency) are given as rewards to the platform's users for writing reviews, irrespective of their bias. The developers believe it will drastically reduce the polarisation that plagues current online review systems. Once a consumer has granted permission, retailers can reward them with QBKs to incentivise participation in contests as well as encourage them to check out advertisements or sign up for marketing promotions.
By leveraging blockchain technology, QashBack is able to acquire real, factual consumer reviews, due to blockchain's guarantee of authenticity and immutability. QashBack uses the Ethereum blockchain, which records all transactions. This has the benefit of making them totally transparent and self-executing. In addition, they cannot be removed or edited.
Qashback is targeting multiple markets in Southeast Asia, such as wellness/beauty, healthcare, food and beverages, travel, entertainment and education. The company has already started doing deals in the region – earlier this year QashBack became partners with Oriental Mace Group Berhad, creators of the mobile app, MyBeauty. MyBeauty gathers together over 1000 beauty service providers and beauty product suppliers geared toward the Malaysian tourism sector.
The partnership is supported by the Malaysian government and comes under its strategy for national tourism. In terms of integration between QashBack and Oriental Mace's app, consumers and retailers will conduct transactions in QBK tokens, with users rewarded when they view advertisements or submit reviews.
Qashback plans to mint one billion QBK tokens. On December 10th, 2018, 10% of this amount (one hundred million tokens) was made available for public sale. An opening value of US$0.40 per token has been set and the company hopes that its public Token Generation Event will generate US$36 million. Additionally, the private sales held in July aimed at high net-worth individuals and institutional investors raised over US$14 million.
Funds raised will be ploughed back into further research and development, enabling increased market penetration as well as further expansion of the business. From January 5th, 2019, the QBK token will be listed on the UDAX Hong Kong cryptocurrency exchange, with other major exchanges set to follow later on.
With online review systems already a fact of life for modern shoppers, QashBack is tapping into a potentially lucrative market with its incentivised reputation management platform. Time will tell how big a hit the added transparency and security that come from using blockchain technology and the reward-based interaction are with consumers and merchants, but if things go well for the platform, both parties stand to benefit.
You May Also Like