Click here to view original web page at moneymorning.com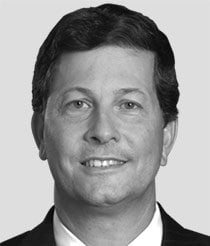 Yesterday, we had one of the first truly warm days so far this year in Delaware. Temperatures pushed toward 80 degrees F. I decided to go back to the serenity deck that we installed next to the stream that runs through our backyard. And when I got there, the sight of what was on the ground took my breath away. I saw a beautiful spring color palette that I can't normally see through my backyard fence:
The forest floor had become a sea of deep green foliage and bright yellow flowers. I had always called these little bursts of color "buttercups" when I was growing up in the Blue Ridge Mountains of Virginia. I wondered what they're really called…
So, I pulled up the Google Lens app on my smartphone and, viola! Within mere seconds I had a photo and description of the plant adorning the forested floor: scientific name – Ficaria verna, also known as the fig buttercup, or Lesser celandine. Here's a closer look:
The Google Lens app identified the plant incredibly quickly. I looked online and found a Google blogpost that said the app can now identify over a billion things. Pretty mind-blowing. I decided that I'd never want to play a game of 20 Questions with the app.
That parlor game of 20 Questions started in the U.S. back in the late 19th century as a game of deductive reasoning. It became a radio show in the 1940s and a similar version called Animal, Vegetable or Mineral was one of the earliest game shows on TV in 1952.
These types of guessing games have occupied children (and adult) minds for well over a century. The earliest questions in such a game break things down into the broadest categories, like animal vs. vegetable vs. mineral. It's a natural thing for us to classify things in distinct categories. This is a shortcut that helps our brains think of the vast amount of stuff on the planet in a more manageable way.
We do the same thing in the trading and investing world. We tend to classify all the things that we trade into broad asset classes. Here's a quick look at some of those asset class definitions:
Equities are ways to sell equity or ownership of individual companies, plus ownership of baskets of stuff like mutual funds and exchange traded funds (ETFs) that trade on stock exchanges. Add in options on stocks and preferred shares that are hybrids between equities and bonds.
Bonds or fixed income assets. These are debt instruments or ways for companies and governments to borrow funds in exchange for a dividend or some sort of yield payment.
Cash and cash equivalents. These are stores of value like currencies (dollars, British Pounds, etc.), and instruments like certificates of deposit (CDs).
Real Estate
Commodities and Futures Contracts
Collectibles like art or those NASCAR plates you've been hanging onto
Hedge Funds, Venture Capital funds, etc.
And today we're going to start a series on what I believe is becoming an asset class all to itself: Cryptocurrencies.
I'll make the case that cryptocurrencies are a new and distinct asset class in an upcoming article.
Stunning: New Innovation Will Be Like "Adding Twin Turbos to the Bitcoin Engine" – and Could Send Its Price to $100,000. Learn More…
But today I wanted to talk quickly about why cryptocurrencies (in general) and Bitcoin (in particular) are back in the limelight.
Last week, Bitcoin broke to new multi-month highs after struggling in a fairly narrow range of multi-year lows. The big move has been in the financial news a bit, and has re-kindled interest in this asset class that is "neither fish nor fowl" (meaning it doesn't fit neatly into the traditional asset classes). Here's a chart that shows the move:
The red circle #1 at the far left of the chart shows the price of Bitcoin breaking below the black line that represents the 50-day simple moving average (MA). The remaining #1 red circles show the times that the 50 day MA acted as overhead resistance – fully five times over the next five months.
The first red #2 circle shows when price finally broke through the 50 day MA and turned that line into support that held price for the next 6 weeks.
The red #3 circle shows the big thrust on April 2nd where price finally broke through the down-sloping 200 day MA.
The two big questions on traders and investors' minds:
Why did bitcoin move up so strongly?
Can it keep going?
Here are the most likely drivers of the Bitcoin price surge that has been underway for the last six or seven days: