Click here to view original web page at insidebitcoins.com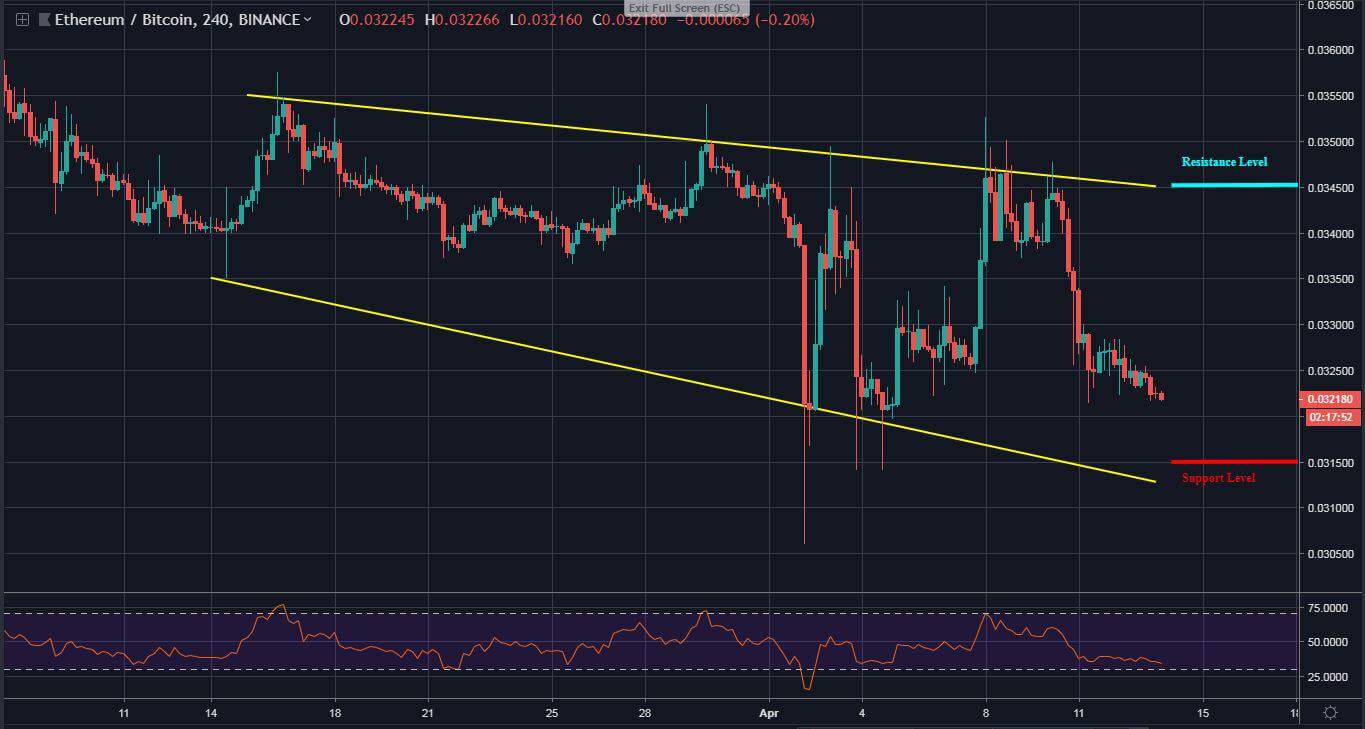 Ethereum (ETH) Price Analysis – April 13
After topping $185 high on bullish sentiment, ETHUSD encountered a sudden surge
On Wednesday which led to a bearish scenario as price now remain choppy; deciding on the next play out. Following a strong bearish sentiment since mid-March, ETHBTC heads for close support which is likely to witness a rebound or a break.
ETH/USD Market
Key Levels:
Resistance levels: $180, $190, $200
Support levels: $155, $145, $135
Before now, ETHUSD was trading below $150 for the past three weeks before the April 2 price increase that surged price to $175 high. Constructing a rising wedge, the token retraced and further rally to the peak of $185; reaching a tight angle of the trend line.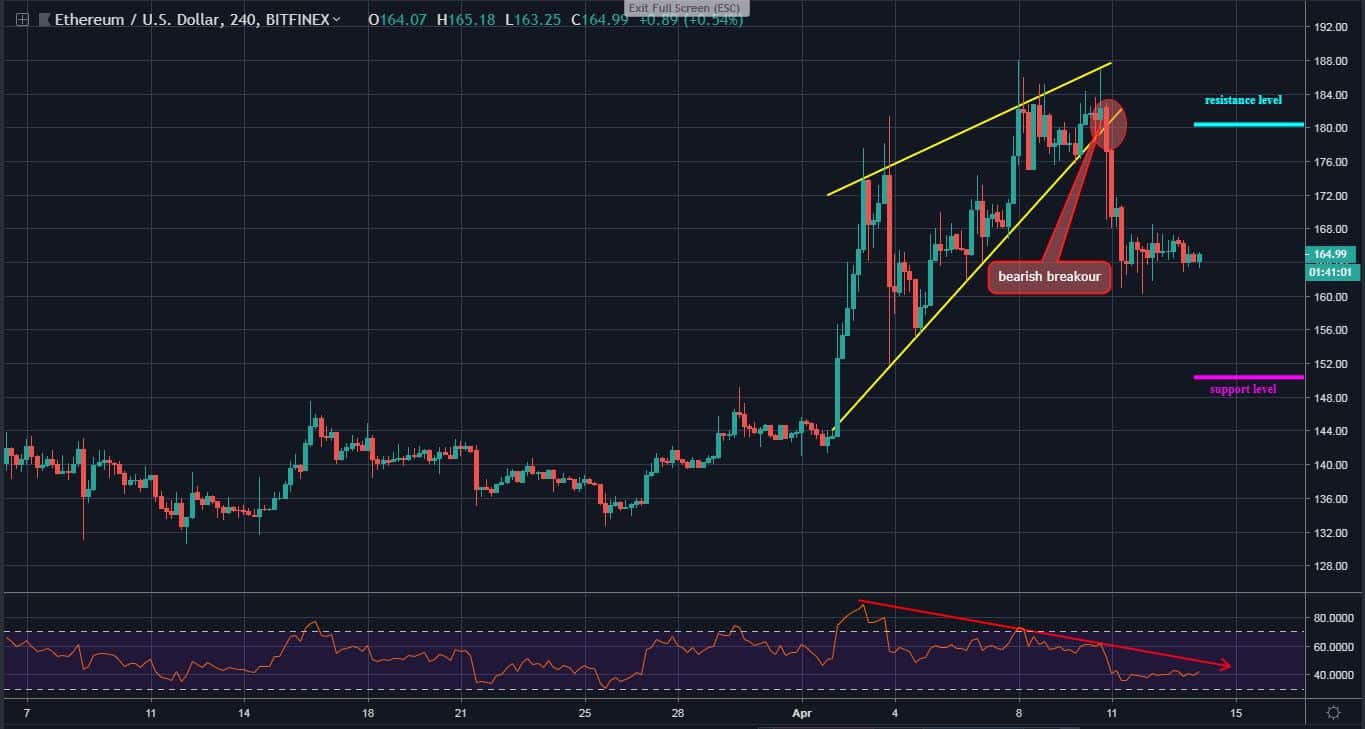 From the bullish wedge pattern, on Wednesday, Ethereum broke down heavily to $161; and has since been choppy – a sign of an indecisive market. While consolidating, a bullish play is likely to retest the break level at $180 resistance. A bearish play, however, could drop ETH to the bottom of $150 support.
On the 4-hours RSI, a divergence move is revealed as Ethereum is currently positioned horizontally at 40 line.
ETH/BTC Market
Since March 14, Ethereum has been following a bearish sentiment as price trade within a wedge range. Slowly, selling pressure is reaching the bottom of the lower trend line at 0.0315 BTC support.
A test at the mentioned support is likely to witness a price rejection as the token bounce up to touch the upper trend line at 0.0345 BTC resistance level, ranging in a wedge. Breaching up the resistance level could propel price to 0.0355 BTC resistance and above.
The 4-hours RSI is revealed near the 30 line; reaching the oversold territory may throw a price at the 0.0315 BTC support level. if the price falls below this support level, ETHBTC may set a new low at around 0.03 BTC.
Best Forex Brokers 2019 – Forex Trading Platforms Compared
After topping $185 high on bullish sentiment, ETHUSD encountered a sudden surge
On Wednesday which led to a bearish scenario as price […]