Click here to view original web page at www.growingproduce.com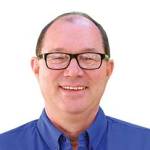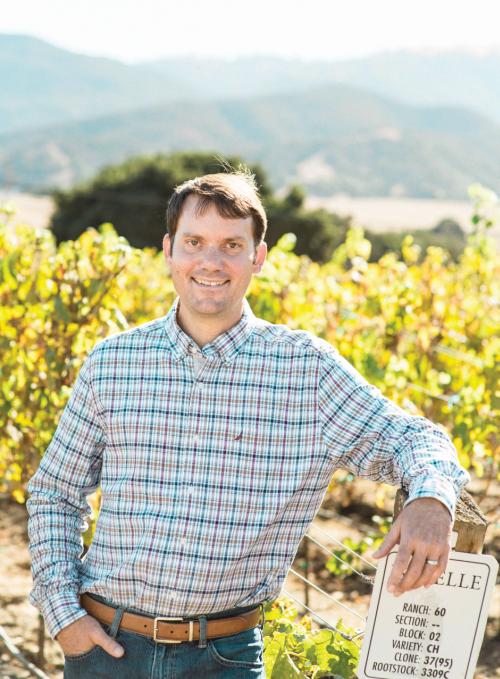 Tyler Scheid is now a consultant specializing in such business technology as blockchain, but he spent many years farming, including the development of a 1,000-acre vineyard near California's Lake San Antonio. (Photo: Scheid Family Wines)
Many growers are at least a wee bit intimidated by the advent of new technology in the fruit industry these days, as it can be difficult enough to get a handle on everything coming to the orchard and vineyard. But increasingly complex information technology, specifically the hot concept that's becoming something of an industry buzzword for how you might sell your products in the future — blockchain — can really give a grower pause.
But it doesn't have to be that way, says Tyler Scheid. Now a consultant who facilitates such processes as blockchain, Scheid spent a lot of years — including many in the vineyard — at his vertically integrated family business, Scheid Family Wines of Monterey County, CA. The company started producing wine in the late 1980s, the family took it public in 1999, and it's now listed on NASDAQ.
"We've been building vertically since then, building our own winery in 2005 and doubling the footprint in 2007," he says. "Five years later we built out the bottling and production, and now we produce a full suite of wine brands."
Scheid started work as an intern in vineyard operations in the early 1990s and enjoyed it so much he returned after college, and in 1998 started helping with a large new development, the 1,000-acre Hames Valley vineyard in southern Monterey County.
Veteran California growers will recall 1998 because of all the flooding. Compounding the problem for Scheid was that the new vineyard's cover crops weren't established, so he began working with the Natural Resources Conservation Service on developing an erosion control plan. He became so interested in the topic, he ended up getting a master's degree in watershed science, becoming, as he describes it, a "tech nut." He returned to the family business in 2011 and started integrating data science and GIS into the farming operation.
"I got into all the systems around the supply chain and traceability, and that's what led me to blockchain, because we wanted to trace from the bottle back to vineyards," he says. "I thought 'What better way to tell the story of the authenticity of our product?' We control every aspect of our supply chain. And we're really proud of what we do, from rootstock to the bottle. How to use data to reinforce our message? By digitizing the supply chain, starting in the field and going all the way through to retail."
Moving Past Paper
Blockchain is nothing more than a system for recording transactions, a ledger. Unlike the paper ledgers of the past, however, it is online, available to those who are party to the transactions. It was actually developed in the early 1990s but remained relatively obscure until a decade ago when Satoshi Nakamoto used it to create the digital cryptocurrency, Bitcoin.
That association with Bitcoin, which has gotten some bad press, and the idea that you are making private business records available, are what stop many growers in their tracks. But Scheid says growers have to keep in mind a couple of things. First, because of cryptography, blockchain is not like a regular online database. You need a key to see the data.
"The only people who have keys are the ones that need the keys. There is no way you can get to that data unless you have a key, and even then buyers might only have keys to certain data," he says. "For example, you can have data that are on chain that are only relevant to food safety. Related data can be kept in-house, only visible to the grower. But you can use that data for yourself to gain insights into how the supply chain is operating and how you can be more efficient."
In a widely shared quote, Frank Yiannas, formerly of Walmart and now FDA Deputy Commissioner for Food Policy and Response, said blockchain is the "equivalent of FedEx tracking for food." Each block in the chain holds data of some transaction. For example, if it were used in food traceability, a block originating from the farm might include the variety of crop planted, a history of inputs applied to the crop, harvest date and time, harvest crew, temperature and weather conditions during harvest, how quickly the crop was moved into pre-cooling, and much more.
Then a new block might be created at the packinghouse. It could include data on storage temperatures, the last time the packing line was sanitized, results of the latest water testing, etc. A new block could be added for transportation of the produce and down the line until it reaches the retail shelf. It all stacks up to create what could be a highly detailed, highly protected, and transparent record that, in theory, can be traced very quickly.
Scheid doesn't have to worry much about food safety, because of the kill-step in wine production, but he does have to worry about quality even after the product leaves their dock. For example, a shipment of wine traveling through a heat wave in Arizona and not properly temperature-controlled by the shipper could lead to quality problems. With a robust supply chain tracking program he developed with Trimble HarvestMark, deployed on blockchain, they could find out what was going on almost instantly, dramatically narrowing down the amount of product that would have to be recalled.
"In our proof of concept project with Trimble HarvestMark, each bottle has a unique code, and we can find the exact time it was produced. We don't have to look at the whole production run, or even whole pallets. We can narrow it down right away," he says. "Anytime you're trying to find out why you have a quality issue, if you're tracking everything, it really gives you granular capability."
The QR code can also be scanned by any smartphone, connecting the consumer to details such as vineyard of origin, varietal and clone breakdown, harvest dates, and a number of other metrics that help the fans of Scheid wines learn more about the product they hold in their hands.
Who Owns The Data?
Many growers do recognize the value of blockchain but are concerned about sharing too much information with buyers. Scheid says he fully understands the concern, as well as any questions about who controls the data.
"These big buyers are really intelligent with how they use metrics in their own business to control costs and negotiate contracts," he says. "If they start asking for information about yields, fertilizer inputs, etc. they can calculate cost of production and potentially squeeze their producers based on perceived margins."
But Scheid emphasizes if it's your data, you can exercise complete control over who sees what.
"Further, there is no eraser. Just like in GAAP accounting [generally accepted accounting principles], once it's in the ledger, it's not changeable, period. Incorrect information requires a new adjustment record to be fixed. That's how you establish veracity and transparency; those records can't be changed," he says. "You can adjust later, but the original records and adjustment records are there forever. You can't go in and monkey around with records or delete records, it's effectively impossible."
One other benefit of blockchain that Scheid sees really emerging in the future is in helping meet consumers' increasing demands for greater transparency, especially in how their foods are produced. If you want to show consumers where the crop was picked, when it was picked, and you want to be able to prove it, blockchain gives you a way to be transparent in the most validated and verifiable way possible, Scheid says.
"It's a way for growers to separate themselves out from other growers," he says. "Do you have special soils? A special microclimate? If you want to separate yourself out from the pack and give yourself some good information to provide consumers, blockchain is the way to do it."
For example, you can say you're sustainable, but what data do you have to back that up? Are there more to your claims than marketing? How can you back up your claims? Scheid says this is more than a trend; it is not going away.
"Fast-forward 15 years, producers who get ahead of the curve on this front will win out," he says. "Growers will feel compelled to do it."
David Eddy is the editor of Meister Media Worldwide's American Fruit Grower® and Western Fruit Grower® magazines. See all author stories here.