Click here to view original web page at manhattan.edu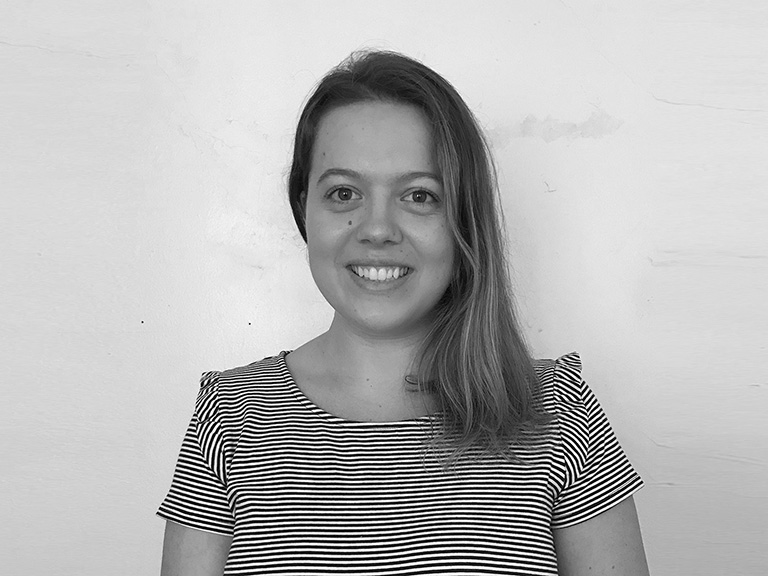 Blockchain is a buzzword that is being used in association with the phenomena of cryptocurrency, and more specifically, bitcoin. In short, blockchain is an open, distributed ledger that can record transactions between two parties efficiently and in a verifiable and permanent way.
At the forefront of this new technology is Ellison Madsen '19, who will begin her career this summer with Booz Allen, a management and information technology consulting firm.
Madsen, a computer science major and art history minor, believes she had her inspirations handed down to her. "My mom is a graphic designer and my dad works in computer science so I'm their byproduct," said Madsen. "I really like graphic design and I want to continue UX and UI design."
During the summer of 2018, Madsen landed an internship with Booz Allen at their innovation center in Washington D.C. As a Summer Games intern, she was assigned to a team tasked with learning about blockchain and how it could be applied to supply chain logistics. While at the internship, she worked on a plan to use blockchain to help solve disaster recovery. She was able to gain experience by teaming up with senior software and staff engineers that helped further develop her skills with the program.
"It was really fun to meet the full-time employees and see what I could be doing after college. We got to see different markets and different offices and what everyone is doing as a full time employee," says Madsen. "They really prepare you to work there after college." Booz Allen prepared Madsen well, as she accepted a position as an assistant analyst shortly after completing her internship.
Through her Manhattan College courses, Madsen is also preparing for her new career. She is enrolled in Topics in Computer Science: Blockchain and Cryptocurrency Technology, taught by Arafat Abu Mallouh. This course gives students insight into blockchain's growing functions and uses and where it can be used in the foreseeable future.
"There are many sectors of the government that can benefit from using blockchain, and in turn, hundreds of thousands of people that can benefit as well," Madsen says. "That is something I'm very excited to see in the future."
–John Dove'18, '20MBA