Click here to view original web page at www.coinspeaker.com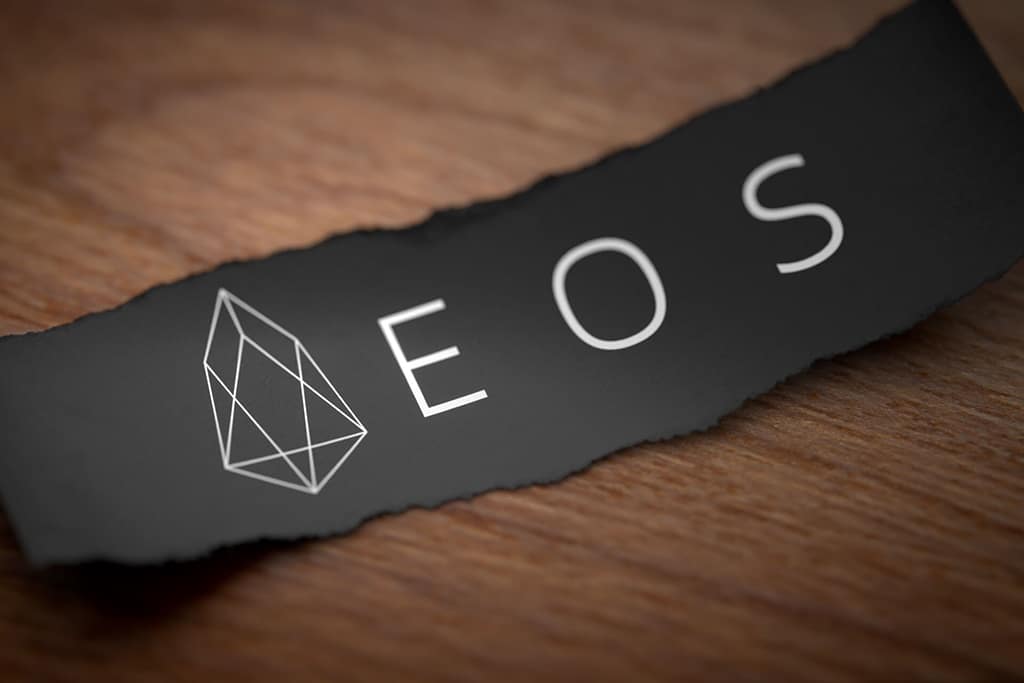 Bitfinex CTO, Paolo Ardoino discloses the company's decision to launch Tether stablecoin on the EOS blockchain protocol and, thus, to supplement eosfinex.
Paolo Ardoino, the CTO of Bitfinex, has recently stated in his conversation with CCN that Tether, the world's largest stablecoin by market valuation, prepares its launch on the EOS blockchain protocol. The decision follows Tether's issuing USD-pegged stable coin USDT on TRON blockchain network in April.
According to Ardoino, due to this pushing for the release of Tether on EOS, the team is ambitious to supplement eosfinex, a high-performance exchange built on EOSio, the launch of which was announced in February by Kasper Rasmussen, the marketing head at Bitfinex.
The conversions between fiat and crypto are still very hard on all exchange platforms, including eosfinex, due to the lack of a centralized entity that oversees the network. This factor stands for the main reason why eosfinex needs Tether EOS – to offer crypto-to-stable coin pairs on the platform. Ardoino explained:
"One of the main reasons is that we need it for eosfinex. Since it is a on chain exchange we need Tether EOS to offer EOS/USDt and crypto-to-stablecoin pairs on it. EOSFinex is one of the most awaited projects in the EOS community but we thought it would be good to start giving everyone the ability to build on Tether-EOS even before EOSFinex launch."
Tether currently supports several altcoins like THRON and Omni, while multiple-chain support remains one of the main requirements for the survival of stablecoins and their distribution. By the end of 2019, Bitfinex plans to partner with Blockstream aiming to launch Tether on Liquid, as well as to bring assets on the Lightning Network. As Ardoino said in the interview:
"Also Tether is currently on Omni, Ethereum, Tron and I have been quite vocal in the past about the importance of opening to multiple chains. We can't hide behind the fact that communities are split among multiple projects, so I believe is our duty to serve the blockchains that have the most active communities and clearly that can meet our security standards in terms of issuance.

I'm working with Blockstream to launch Tether on Liquid and as Bitfinex we are collaborating with the RGB protocol community to bring assets to LN (and so I hope that Tether will launch on LN by end of 2019)."
The decision to improve the capabilities and functions of Tether were also preceded by Bitfinex extensive fundraising campaign, which resulted in the company's raising $1 billion for LEO, a utility token developed to cover $850 million of the reported losses that Bitfinex suffered during its dealings with Crypto Capital Corp. According to Ardoino, this demonstrates that investors see Bitfinex as a reliable company and express trust to its operations.
Mati Greenspan, Senior Market Analyst at social trading/investing platform eToro, commented:
"It's quite interesting to see them [Tether] continue to develop on many different blockchains. This can ultimately make their project more stable through decentralization and possibly even increase interoperability across the space."
It should also be noted that EOS token has recently been listed on Coinbase, the leading crypto exchange in the US, which means that the promising altcoin is very likely to get into the center of crypto community attention very soon.
Paolo Ardoino, the CTO of Bitfinex , has […]