Click here to view original web page at www.coinspeaker.com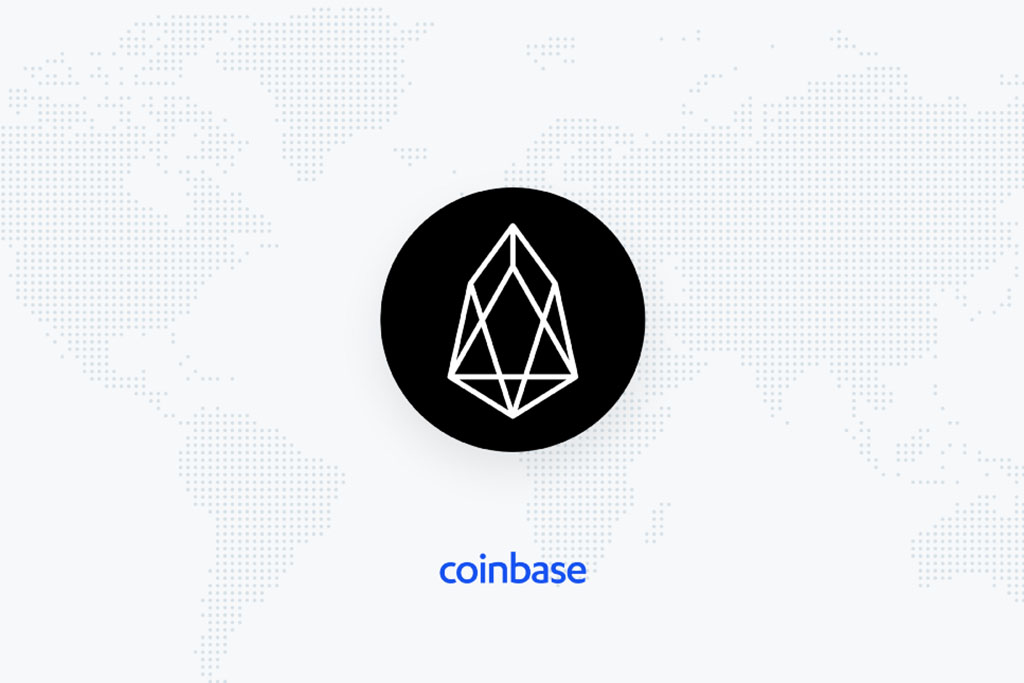 Coinbase, the San Francisco-based crypto exchange giant, announced that they are going to be listing EOS. Unfortunately, this announcement came along the same time as the crypto market crash, so EOS/USD's price reaction was pretty bad.
San Franciscan crypto exchange giant Coinbase yesterday announced that it will list EOS. They said:
"Starting today, Coinbase supports EOS (EOS) at Coinbase.com and in the Coinbase Android and iOS apps. Coinbase customers can now buy, sell, convert, send, receive, or store EOS.

EOS will be available for customers in most jurisdictions, but will not initially be available for residents of the United Kingdom or the state of New York. Additional jurisdictions may be added at a later date."
They explained that this new listing came as a result of common requests from customers who wanted to be able to buy and sell more cryptocurrencies on Coinbase.
Already in September last year, they announced a new process for listing assets, designed in part to accelerate the addition of more cryptocurrencies.
With this addition, EOS is joining the list of cryptocurrencies that have been added to Coinbase.com.
According to CoinMarketCap, at press time, the fifth largest cryptocurrency was trading at $7.32 with a market cap of $6.714 billion. The trading volume of the coin was around $4.851 billion and recorded a significant fall of around 9.56 percent. Notably, it seems that "Coinbase effect" failed to drive EOS price up, as it decreased by 9%, when the overall crypto market went red.
'Coinbase Is Not a Casino For Its Customers'
Few days ago, vice president of corporate and business development at Coinbase, Emilie Choi, said that the platform is considering the possibility of launching margin trading. She explained that the addition of this new functionality to the platform would represent an important breakthrough in Coinbase's development. She also highlighted that the crypto exchange will not offer 100x leverage because the platform does not want to "become a casino for its customers."
Choi said that they will be very careful with leverage since they will be working with people's money. According to her, a 5x leverage is far more "reasonable." In relation to the addition of new features to the exchange, she said that they are considering different options, however, due to the regulatory uncertainty, they want to be extra careful, so they are seeking the regulators' advice on what is appropriate and what is not.
A lot of analysts agree that EOS is one of the preferred altcoins of all the cryptocurrencies and this is pretty much obvious if we look at the high amount of trading volume in it. When it comes to the number of transactions, EOS chain leaves any other contender by a huge margin. So, for now, everything looks pretty good regarding the buying in the altcoin.
During the last nine months, more than 15 new coins have been added to Coinbase, including a whole host of stablecoins as well as use-case specific tokens.
Meanwhile yesterday, EOS has come with another announcement. They launched EOS Domain Name System,, which will feature decentralized website domains on EOS. Thus, users will be able to connect their EOS account names to an EOS domain. As a result, very user who has an EOS account will be able to access an EOS domain.