Click here to view original web page at www.coinspeaker.com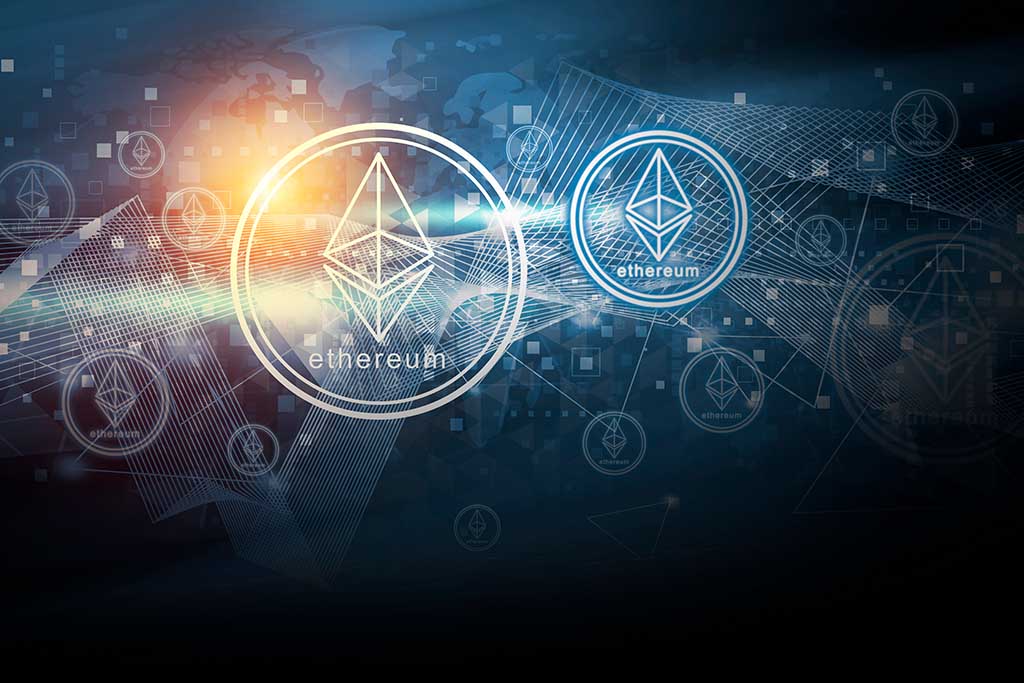 Key Highlights:
Ethereum price is under bearish pressure;
the Bulls may eventually prevail;
consolidation is ongoing in the Ethereum market.
ETH/USD Medium-term Trend: Bearish
Supply Zones: $258, $289, $318
Demand Zones: $225, $191, $102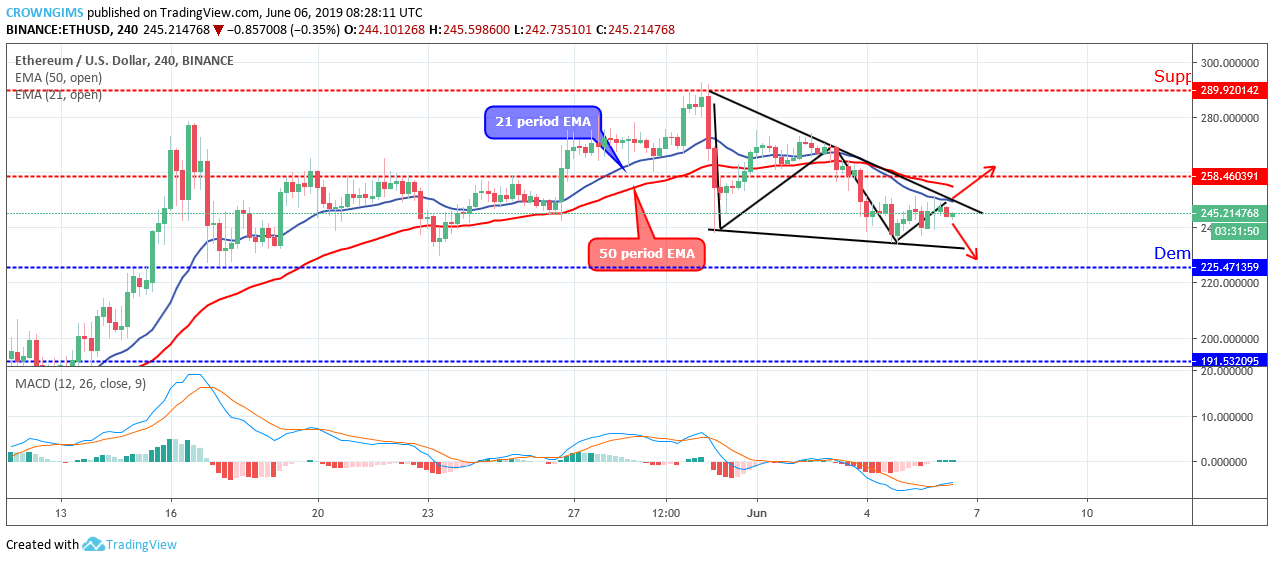 On the medium-term outlook, Ethereum is bearish. Ethereum maintains its bearish position on the 4-hour chart. On June 03, a bearish engulfing candle emerged and this geared up the Bear's momentum. Former demand zone of $258 was penetrated and Ethereum price dropped below the level.
Bigger bearish candles formed and the bearish pressure was extended towards $225 level. The mark could not be reached before the Bulls interrupted and the price started consolidating. Ethereum price action has formed a falling wedge pattern on the 4-hour chart.
ETH price retains its trading below 21 periods EMA and 50 periods EMA, the latter is above the former as an indication of bearish movement. The Moving Average Convergence Divergence period 12 is faintly above the zero levels with the signal lines flat without showing any specific direction; this indicates that consolidation is ongoing in the 4-hour chart.
Should there be a breakout at the upper trend line of the wedge by the Bulls; the price may rally towards $289 level provided the $258 level does not hold. In case the Bears push the coin and it breaks out at $225, the price may find support at $191.
ETH/USD Short-term Trend: Bearish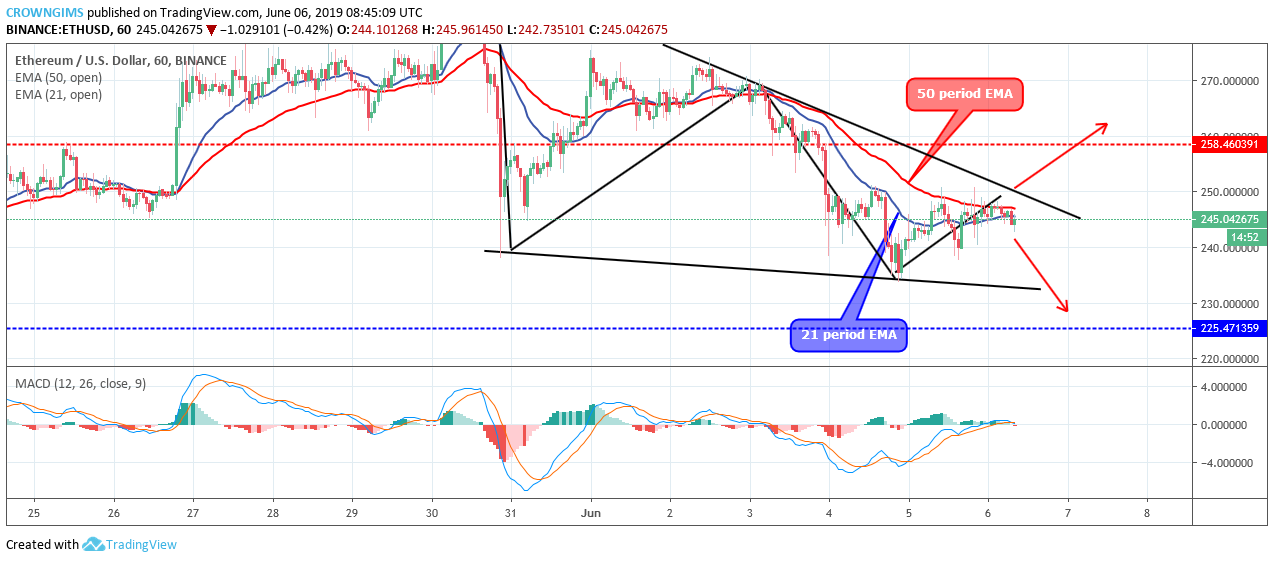 On the short-term outlook, ETH price is bearish. The coin dropped from the high above $258 level on June 03 and rolled down towards the demand level of $225. The Bulls opposed further decrease in price and the coin changed the direction towards the north side. Meanwhile, Ethereum is trading within the falling wedge pattern formed on the chart. The price is currently consolidating between $225 and $258 level.
The crypto is trading in between the 21 periods EMA and 50 periods EMA as a sign of consolidation. The Moving Average Convergence Divergence period 12 with its histogram is flat horizontally at the level and the signal lines are equally flat at the zero levels; which indicates that consolidation may continue for short period of time.
Ethereum price is under bearish pressure;
the Bulls may eventually prevail; consolidation is ongoing in the Ethereum market. ETH/USD Medium-term Trend: Bearish Supply Zones: $258, […]