Click here to view original web page at www.coinspeaker.com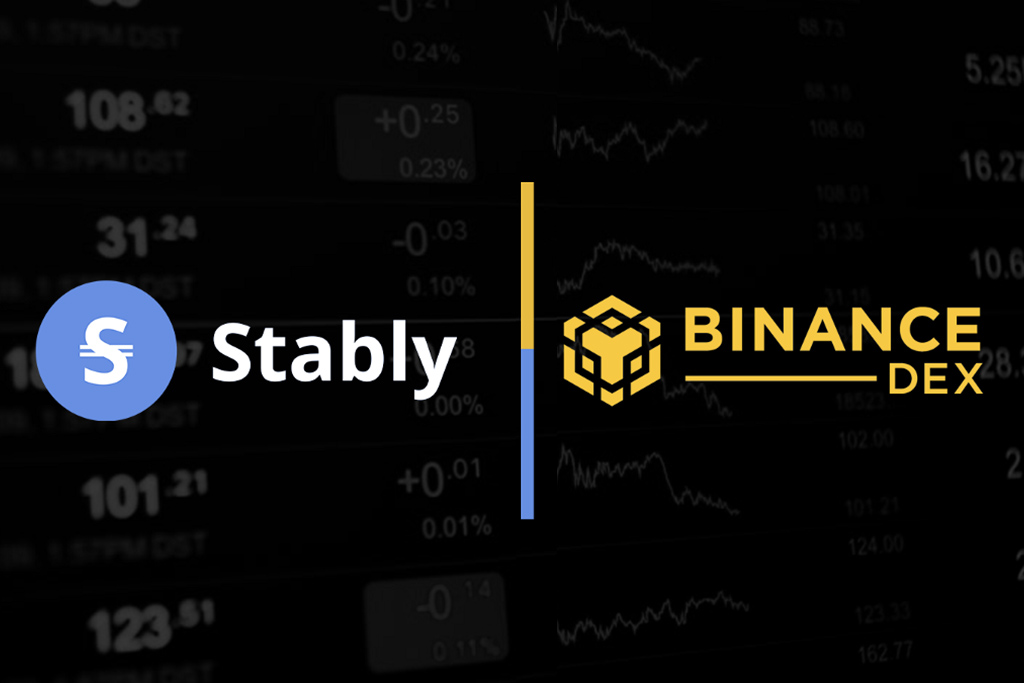 StableUSD (USDSB), a regulated and transparent stablecoin created by Seattle-based venture-capital backed startup Stably, has just become the first stablecoin listed on Binance DEX. According to the official announcement, a trading pair for USDSB is going live on the exchange today, June 24.
Each StableUSD token is legally backed and redeemable for a US Dollar held in FDIC-insured escrow accounts managed by Stably's fiduciary custodians, such as Prime Trust. This allows for fast transaction speed, anonymity, and immutability, while solving the major problem related to cryptocurrency trading – price volatility.
This means that with the recent launch on Binance DEX, traders get an opportunity to proceed on-chain transactions with no volatility risk. A stablecoin on Binance DEX also opens up a host of algorithmic and automated trading strategies.
As Kory Hoang, the CEO and founder of Stably, has commented:
"The launch of Stably's stablecoin on Binance DEX will usher in a new age of adoption and growth for DeFi, especially decentralized exchange trading. We are beyond excited for this opportunity and look forward to continue our close cooperation with Binance as well as the Binance community."
Stably officially announced its stablecoin on 1 November 2018, a few months after USDS had first been launched on the Ethereum mainnet on 16 August 2018. On 1 February 2019, the token was listed on Binance's centralized exchange, and the two trading pairs for it—BNB/USDS and BTC/USDS—went live on 5 February 2019.
Stably's ambition to have its stablecoin listed on Binance Chain was firstly described in the company's blog post in the beginning of June. According to Mahraan Qadir, Director of Product Management at Stably:
"Building on Binance Chain provides many benefits for stablecoin users, such as improved security, ease of use, and speed of transaction. This makes USDSB one of the fastest major stablecoins on the market, with one-second block confirmation time and the ability to process several thousands of transactions per second."
He also revealed the company's plans to introduce more assets on Binance's non-custodial trading platform Binance DEX in near future. Users can already custody USDSB on Binance.com, or self-custody their tokens using Trust Wallet or another wallet that supports the BEP2 token standard.