Click here to view original web page at www.coinspeaker.com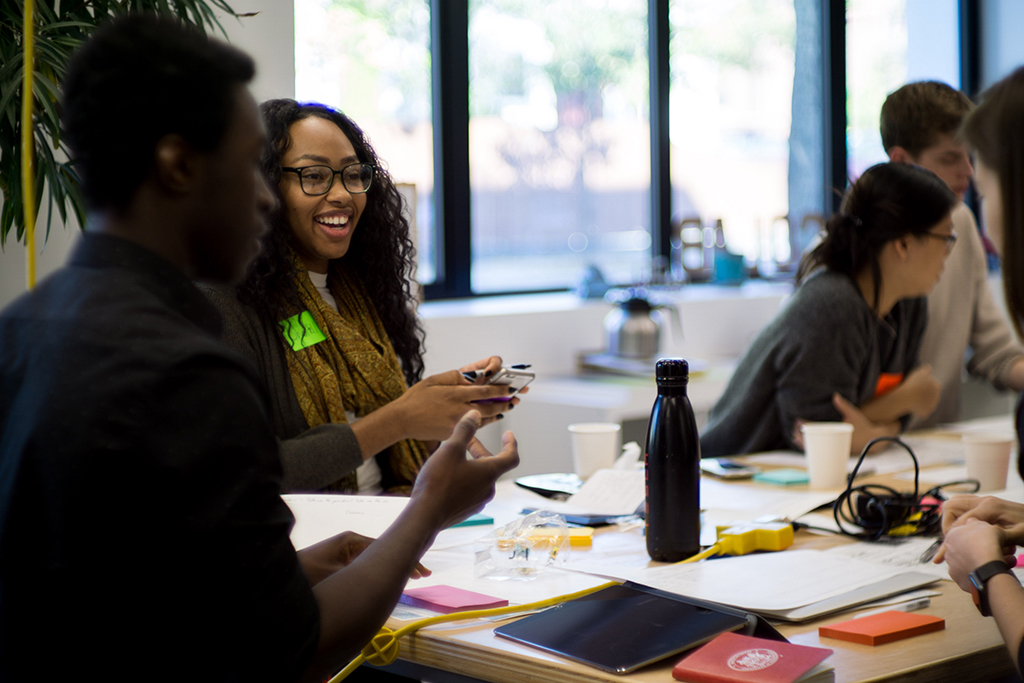 Fidelity, Deloitte, Amazon, and 20 other firms are backing a new blockchain accelerator program that is set up by IDEO CoLab Ventures, a venture arm from design firm IDEO.
A subsidiary of design firm IDEO, IDEO CoLab, announced a partnership with 20 blue chip and crypto companies in order to launch a blockchain accelerator called Startup Studio. Partners include Amazon, Deloitte, and Fidelity, as well as crypto data firm Messari, the Ethereum Foundation, the Stellar Foundation, among others, to build on the distributed web incubator that IDEO CoLab launched in February.
The program is allegedly supposed to help blockchain startups with product design, user testing, hiring, finance, law, and engineering, through one-day workshops.
Ian Lee, managing director of IDEO CoLab Ventures set as an example Amazon who will provide resources on how to build and deploy services on top of its Amazon Web Service (AWS) infrastructure. On the other hand, Lee added, Deloitte will offer workshops on the journey and lifecycle for blockchain firms from an accounting, tax, and structuring perspective. Fidelity's center for applied technology will help them explore, accelerate, test, as well as partner on "compelling new opportunities" in the financial services space, Lee said.
He noted that each partner will take "active" roles and share the costs for running these workshops and IDEO CoLab said it is expecting more firms to join in the future.
Lee said that participating startups can choose to go to a specific workshop at "no cost":
"Some startups, including decentralized exchange protocol 0x, crypto lender Dharma and crypto derivatives exchange dYdX have already attended the program. We've helped them validate/invalidate new product concepts, design product UX/UI, and find their first launch customers."
In February 2019, IDEO CoLab introduced its "Distributed Web Investing Program," announcing six investments in blockchain startups. Lee added:
"Over the last four decades, IDEO has pioneered the field of human-centered design to help create iconic products in partnership with leading companies like Apple, Google, Nike, and Ford. We believe that the blockchain industry has now reached the point where human-centered design and collaboration are needed to realize its full potential and make the leap from millions of enthusiasts to billions of everyday users."
One of the members of an initial partner organization is TQ Tezos. From this company, they said that they were selected as one of the Layer 1 protocols for the brand new Startup Studio program. They said:
"TQ Tezos will help blockchain startups and entrepreneurs participating in the Startup Studio program, serving as a resource for projects built on the Tezos blockchain. Working with a global leader like IDEO is a great opportunity to put Tezos in the hands of some of the brightest minds across multiple industries."
For the past few months, IDEA CoLab has been running Startup Studio programs with leading blockchain entrepreneurs and startups including 0x, Alto, Braintrust, Compound, Dharma, dYdX, Fairmint, UMA, and others. The program has helped validate/invalidate new product concepts, design product UX/UI, and find their first launch customers.
Be it as it may, blockchain entrepreneurs and startups are now enabled to apply in order to participate in specific acceleration programs through Startup Studio's website.