Click here to view original web page at tokenpost.com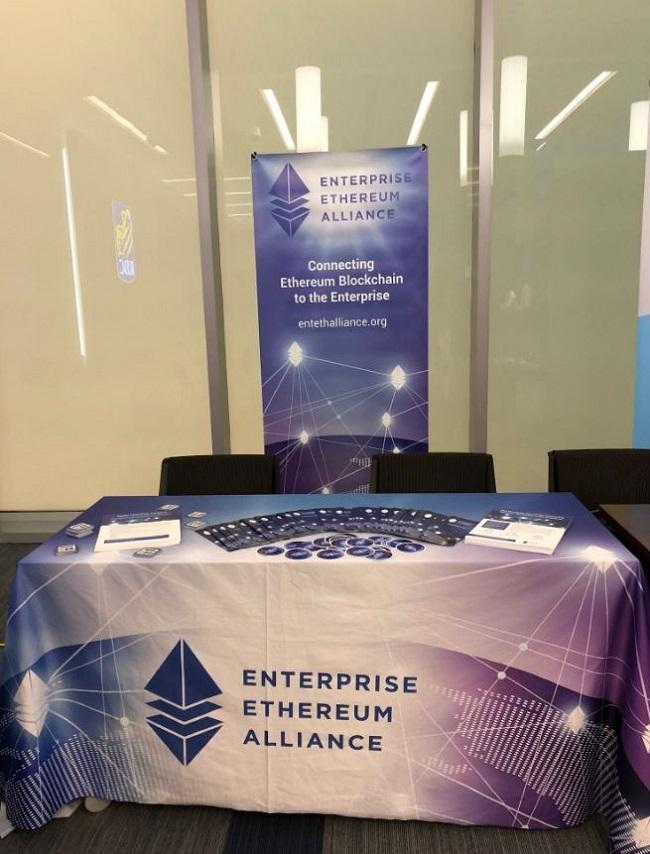 The Enterprise Ethereum Alliance (EEA) has revealed its new board member appointee, Aya Miyaguchi, the executive director of Ethereum Foundation, and unveiled its new "Mainnet Initiative."
Miyaguchi, who is also an adviser at crypto exchange Kraken, will help strengthen the interoperability and current work of EEA executive director Ron Resnick.
Describing the appointment as an exciting time, Miyaguchi said that "As blockchain adoption accelerates, it's important that the Ethereum Foundation work to connect businesses with the latest research and development coming from our worldwide community, and that we convey our challenges and experiences while better understanding those impacting industries."
On the other hand, the working group, dubbed as EEA Mainnet Initiative, aims to improve and lead cooperation between EEA's enterprise and startup members, including those who work on the mainnet's technology and interoperability solutions.
As per a press release, the new initiative aims to determine how public network components match the commercial market requirements needed to enable the world to connect to Ethereum.
Noting that major organizations such as the "Big Four" are turning their attention to Ethereum, Joseph Lubin, EEA board member, Ethereum co-founder, and ConsenSys Founder, said both Ethereum Foundation and the Enterprise Ethereum Alliance are "committed to evolving the technology so that it serves mainstream enterprise and government as well as the next generation Web 3.0-based decentralized digital economy."
The EEA will carry out interactive discussions on Mainnet Initiative at the flagship developer conference of the Ethereum Foundation from October 8 to 11, 2019, in Osaka, Japan.
Ethereum Foundation, which is one of the latest members of the open-source blockchain collaborative project Hyperledger, has previously laid out its plans on how to allocate the $30 million on ecosystem development over the course of next year.