Click here to view original web page at tokenpost.com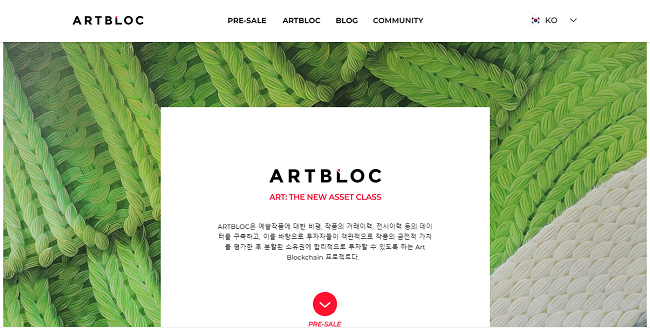 A recently founded South Korean startup is seeking to tokenize the art market using blockchain technology.
Artbloc was founded this year and offers services to overcome the two major limitations of the art market – no feedback on art works and limits on trade size growth.
First, the startup is offering a blockchain-based community service, called "Artbloc Hub", where anyone can give feedback on the art works and record their trade and exhibition history. Tokens will be awarded to community users who have accumulated review data or historical data.
Create Your Own Cryptocurrency to Monetize Content and Grow Communities.
Second, a platform service Artbloc MarketPlace, based on Artbloc Hub, which will divide the ownership of the work, tokenize it, and trade it when the investment of the work is verified based on the accumulated data.
CoinDesk reported that Artbloc has acquired two works by world renowned British artist David Hockney – Focus Moving, 2018 and Pictured Gathering with Mirror, 2018. For the former, it will be issuing 8,500 tokens and 5,000 tokens for the latter.
These tokens, priced at 9,900 won ($8.18) each, will be offered during an event to be held at Lounge K in Gangnam on September 19. Artbloc will be using the ethereum blockchain to record these tokens, which will be tradeable privately or through a platform for exchange to be set up early next year in Hong Kong. As each work will have its own token, the tokens will not be listed on crypto exchanges.
Artbloc CEO Jun Kim explained that they are basically trying to bring high-end works, which is only available to the rich through galleries and auction houses, to regular investors and customers.
"Artbloc will sell high-end art to the public," Kim said, adding that the startup can sell fractional ownership to normal people.
While he did not reveal how much he paid for the first two painting he acquired, Kim said that he is interested in more works, particularly the paintings by Roy Lichtenstein.
"This is just the pilot," he said. "It's just the first step."
Artbloc was founded this year and offers services to […]