Click here to view original web page at www.coinspeaker.com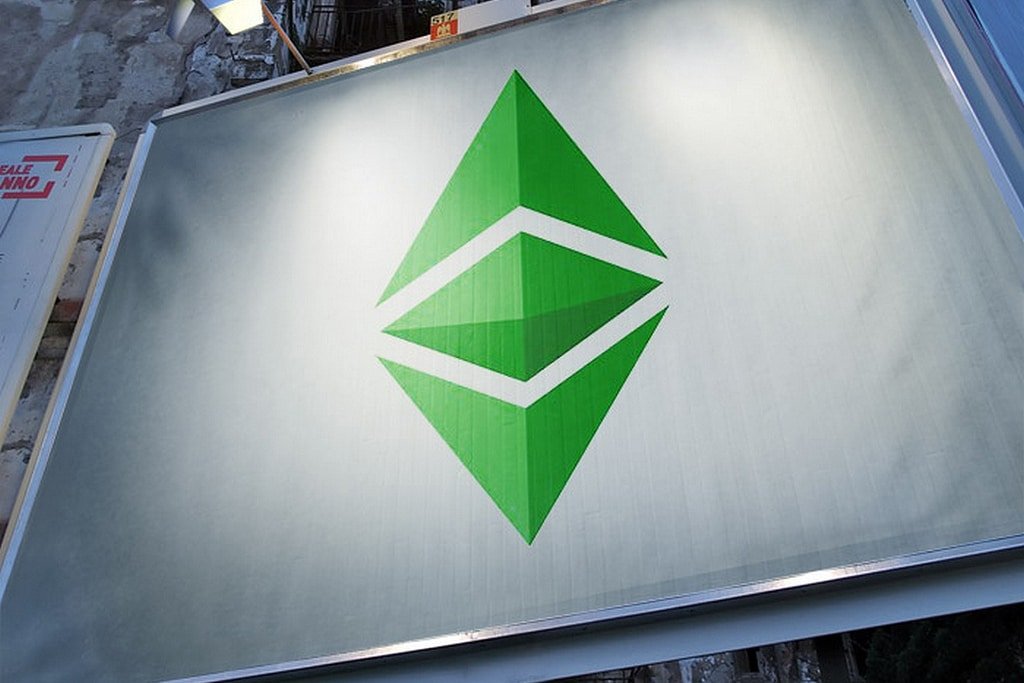 Ethereum Classic has completed its long-awaited hard fork named Atlantis. The network hard forked at block height 8,772,000 and implemented new upgrades to the blockchain.
The #EthereumClassic network successfully upgraded today on block 8,772,000. This upgrade, nicknamed "Atlantis", includes features on #SpuriousDragon and #Byzantium EIPs from the #Ethereum blockchain.https://t.co/lKHgphlNU9 via @MyEtherplan

— Ethereum Classic (@eth_classic) September 12, 2019
As Coindesk has reported, the hard fork has been completed as scheduled, between September 12 and September 13, 2019. Earlier, it was set to take place in summer, however, there were numerous disagreements, in particular over EIP 170.
In June, developers considered putting the hard fork at block number 8.75 million and predicted it's run on September 15. However, ETC Labs subsequently increased the block number in order to have the projected update during the week, when more involved parties are more likely to be present to discover and deal with any issues that may arise.
At that time, ETC Labs said:
"The community has had a number of meetings to discuss timing, scope and involvement, and we have decided on the direction and timing of the Atlantis release."
Now, when the hard fork has been successfully completed, it has already received support from such exchanges as Coinbase, Poloniex, Binance, Bittrex, Kraken, Shapeshift and OKEx.
Increased Functionality of Ethereum Classic
The Atlantis hard fork is aimed at the improvement of the altcoin's functionality and compatibility with Ethereum (ETH).
According to the release published by Ethereum Classic Labs, the Atlantis upgrade consists of 10 Ethereum Improvement Proposals (EIPs), including improvements to stability (EIP 100), Op-code upgrades (EIP 140, 211, and 214), precompiled contracts (EIP 198), precompiled contracts to improve zk-Snarks (EIP 196 and 197), performance-related improvements (EIP 161 and 170) and enhanced security (EIP 658).
The update also adopts Ethereum's Byzantium and Spurious Dragon protocol upgrades on ETC that enable maximum compatibility across both the networks.
Bob Summerwill, Ethereum Classic Cooperative's Executive Director, stated:
"The Atlantis hard fork is a huge step forward for Ethereum Classic, bringing much greater compatibility and interoperability with Ethereum, and making it easier to move dApps between the chains. Coming to consensus across the stakeholders in a decentralized community like ETC is not easy, but we continued communicating, and we got it done. Everybody can be very proud of what we have achieved here."
Terry Culver, Ethereum Classic Labs' CEO, commented:
"Atlantis is an important moment. It delivers technical enhancements to the chain. It reflects the cohesion of the ETC community, and our shared commitment to continue innovating on one of the world's major public blockchains. It also expresses the goal of ETC Labs to foster interoperability and greater collaboration with the Ethereum Community. We are pleased to be working closely with ETC Cooperative, Chainsafe, community members and numerous stakeholders."
Culver is optimistic about collaboration with the Ethereum. He said:
"The hard fork clearly shows we are committed to compatibly and working with ethereum. What we would like to do is find ways to make the two chains support one another."
The initiative will probably lead to stronger partnership between the networks. In this case, the collaboration results will be definitely impressive.
You May Also Like