Click here to view original web page at www.coinspeaker.com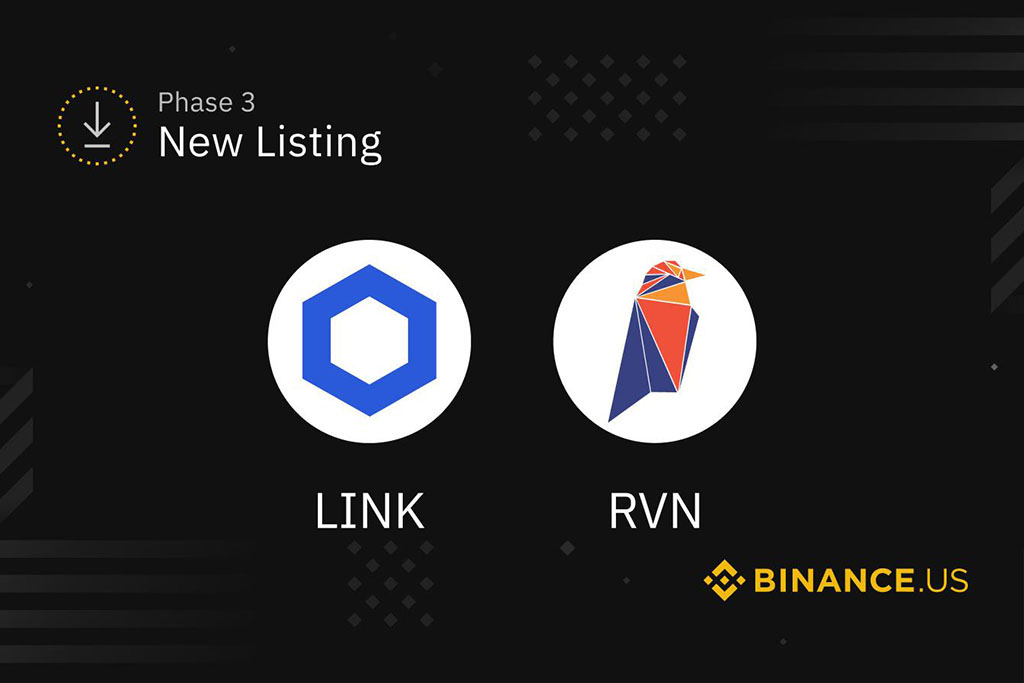 Binance US platform plans to extend its crypto listing by including both Chainlink (LINK) and Ravencoin (RVN) tokens which are currently gaining a lot of popularity in the market.
Last month on September 23, crypto exchange Binance launched its U.S.-based subsidiary Binance US with the top seven cryptocurrencies available for trading upon launch. The Binance US platform is specifically tailor-made for Americans that functions under regulatory norms and rules.
The Binance US platform adopts cutting-edge trading and wallet technology from its parent platform. Recently, to include more trading options, the Binance US has announced the listing of two new altcoins – Chainlink (LINK) and Ravencoin (RVN).
As per today's announcement, the platform said that the two coins are currently available for deposits. However, the withdrawals will resume once the trading for these coins goes live. The platform noted:
"For ACH USD Deposits, you will be able to buy and sell digital assets from your USD wallet immediately, but deposited funds are placed under an initial hold of 10 days before you can take them out of Binance.US. USD Wires do not have this hold period".
The latest decision to list these two crypto tokens comes at a time when both – Chainlink and Ravencoin are posting massive gains, even in this market slowdown.
Chainlink (LINK) and Ravencoin (RVN) Steal the Show
Decentralized oracle service provider Chainlink has gained massive popularity this year. Basically, Chainlink provides a connecting bridge between blockchain-based smart contract data and the off-chain real-world data.
This year, Chainlink has inked important partnerships with tech organizations including big names like Google and Intel. This has given a massive boost to the price of the LINK tokens. In the last one week, the price of LINK token has appreciated by over 40% moving from $2.0 to hitting its weekly high of $2.90.
At press time, the LINK token is trading at a price of $2.56 with a market cap of $897 million. If we look at its year-to-date performance, LINK tokens have appreciated by nearly 900% or ten times. This performance has also helped LINK to attain a spot in the top-fifteen cryptocurrencies by market cap.
On the other hand, Ravencoin (RVN) is also currently in the limelight. Ravencoin is an open-source blockchain project focusing on the development and peer-to-peer transfer of assets.
In the last one week, the price of RVN tokens has surged over 10%. At press time, RVN is trading at $0.034 with a market cap of $159 million. The year-to-date growth of the RVN token is more than 150%.