Click here to view original web page at u.today
The residents of Culiacán are coming to their senses after the arrest of El Chapo's son Ovidio Guzman Lopez turned the city into a war zone between police personnel and cartel members.
Scammers decided to take advantage of this drama (eight people died during the confrontation) by sending multiple emails that contain violent threats and demanding payments in Bitcoin, New York Post reports.
On Oct. 18, the son of the notorious drug kingpins was briefly captured as a part of the U.S.-Mexican joint effort to extradite him to the US after his dad. The operation failed miserably, and Guzmán López was swiftly released. Mexican president Andrés Manuel López Obrador said that in his statement that the release of the notorious offspring was necessary to make sure that that the locals are safe.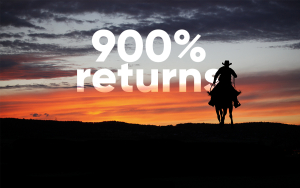 The aforementioned emails claim that the residents would be safe if they deposited a certain amount of BTC to the extortionists' accounts.
"This is an attempt to extort people or groups to take advantage of events in the city of Culiacan. Residents are asked to ignore these emails," Mexican authorities claim.
Crypto crime is still rife in this slowly maturing industry. As U.Today reported back in September, a 21-year-old Australian woman was found guilty of taking part in a multi-million money laundering scheme that was pulled off with the help of cryptocurrencies.
Back in August, Blockchain sleuth CipherTrace projected that crypto scams could amount to a whopping $4.3 bln in 2019.
The fastest way to get crypto news is to follow our Twitter. You won't miss a thing! Subscribe.
Alex Dovbnya (aka AlexMorris) is a cryptocurrency expert, trader and journalist with an extensive experience of covering everything related to the burgeoning industry — from price analysis to Blockchain disruption. Alex authored more than 1,000 stories for U.Today, CryptoComes and other fintech media outlets. He's particularly interested in regulatory trends around the globe that are shaping the future of digital assets.
The residents of Culiacán are coming to their senses after the arrest of El Chapo's son Ovidio Guzman Lopez turned the city into a war zone […]