Click here to view original web page at www.coinspeaker.com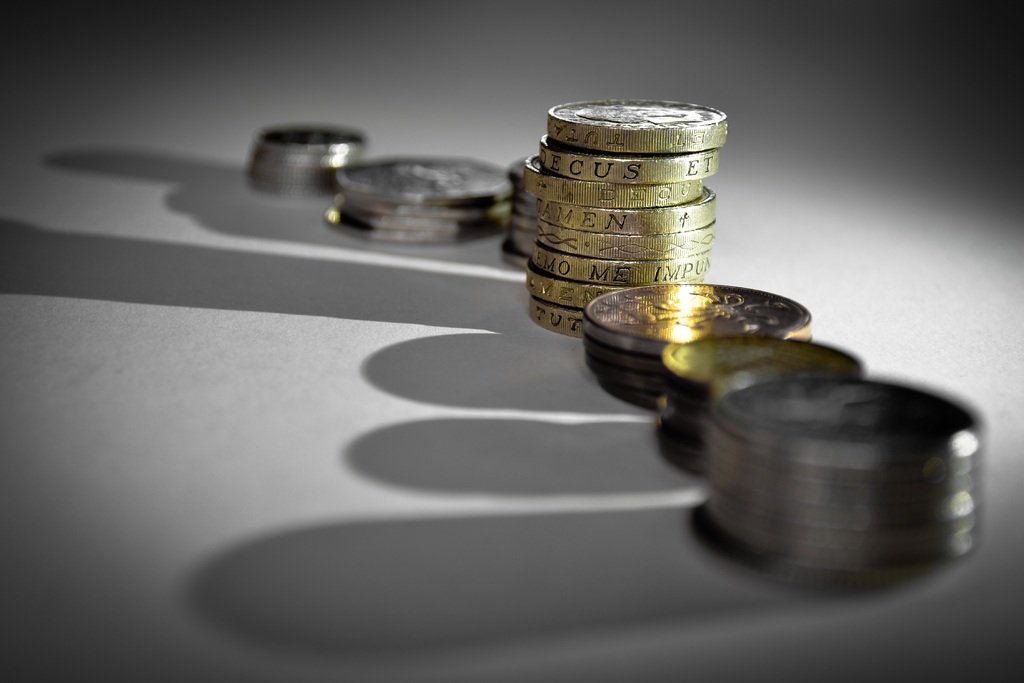 BLOCKTV has come up with a new monetization solution. It's created a token, called BLTV, which will soon be listed for trading on Bittrex.
"Content is king" and has been since Bill Gates first wrote those words in 1996. Nevertheless, online media publishing is a highly competitive space. News outlets all over the world struggled with the transition to digital and ended up with global publications, including Bloomberg, the Economist, and the Wall Street Journal, paywalling their content.
There are still many thousands of outlets providing free news. Advertising is one of the most popular means. The digital advertising market is booming, and is forecast to nearly double in value to over $500 billion by 2023. Other ways that free news outlets fund their efforts include affiliate sales, or selling sponsored stories and press releases.
Cryptocurrency and blockchain media is no less cutthroat. Long-form publisher BreakerMag shut down earlier this year. Similarly, the once-popular CoinCentral has pared back to publishing once a week or less.
Many sites struggle to compete with the ever-dominant Coindesk and CoinTelegraph, while others have found different ways to monetize. For instance, The Block paywalls some of its content as premium, while Crypto Briefing offers users a subscription service with an extended analysis of particular altcoins for investors.
In charging for content or displaying ads, media companies aren't just shamelessly profiteering, although naturally, every company needs to be profitable to remain viable. But if a publication wants to be successful, they need to churn out high-quality content, and lots of it. This means they have to employ capable reporters, journalists, researchers, and analysts to stay ahead of the competition.
A Different Model
Now, BLOCKTV has come up with a different monetization solution that's innovative for crypto media, but perhaps not in the crypto space overall. It's created a token, called BLTV, which will soon be listed for trading on Bittrex.
The company intends to use the funds it raises to fulfill its goals of creating transparency in advertising and bringing value back to consumers of crypto media. So, what does this mean in practice, and in this post-ICO age, how does the company justify a token beyond mere fundraising?
BLOCKTV recognizes that as a platform offering a large amount of free content, it will remain dependent on advertising. Like other operators in the space such as Brave, it also recognizes the problems inherent to the current ad model. Advertisers have little in the way of meaningful insights about ad engagement, with an estimated $1 in every $3 spent on advertising becoming lost to fraud. Meanwhile, users are treated as passive consumers, being fed advertising whether they want it or not.
Therefore, under the ad model that BLOCKTV intends to roll out, advertisers will pay the network in BLTV tokens. They will also be able to reward BLOCKTV viewers for engaging with their advertisements. This model will operate on a protocol called Eye Prove, which will provide advertisers with blockchain-based records of engagement with their ads.
Interactive Viewing Experience
Enabling viewers to earn tokens through advert interactions is only one benefit for BLTV token holders. The company aims to develop its existing TV platform into an interactive Engagement Center. Viewers will be able to access premium content, but in a step further, influence and tailor the kind of content that's being broadcast.
The premium content could be exclusive interviews, special reports, or expert commentary only accessible via the BLTV token. Via an Engagement Dashboard, 20% of the channels content will be produced according to votes cast by BLTV token holders, putting viewers in control of what they see.
This could mean they choose which experts or industry figures the channel should interview, select which lines of questioning the interviewer should take, or ask for specific insights into blockchain or crypto-related news events. Token holders will even be able to participate in particular broadcasts, effectively becoming part of the coverage itself.
BLOCKTV isn't running a token offering or IEO, and it's set no sale targets for the BLTV token. Instead, it's a straightforward listing as with any other token pair on the Bittrex exchange. Starting from November 21, the company will release 20% of its total 3 billion token supply, with an initial listing price of $0.01 per BLTV token.
Can It Work?
Whereas there are literally dozens, if not hundreds, of crypto and blockchain-dedicated websites, podcasts, blogs, and YouTube channels, BLOCKTV is the first TV network dedicated to space. It's the status of being a TV channel that enables the company to create such an ambitious plan for viewer interactivity, which will be among the first of its kind even outside the crypto space.
And the plan is indeed ambitious. Whereas most media outlets tend to stick to the tried-and-tested existing ad revenue models or premium subscriptions, Block.TV is taking a huge leap in releasing its own token to do so. However, if it succeeds, it will provide a blueprint for others in the industry to follow.
"Content is king" and […]