Click here to view original web page at www.crowdfundinsider.com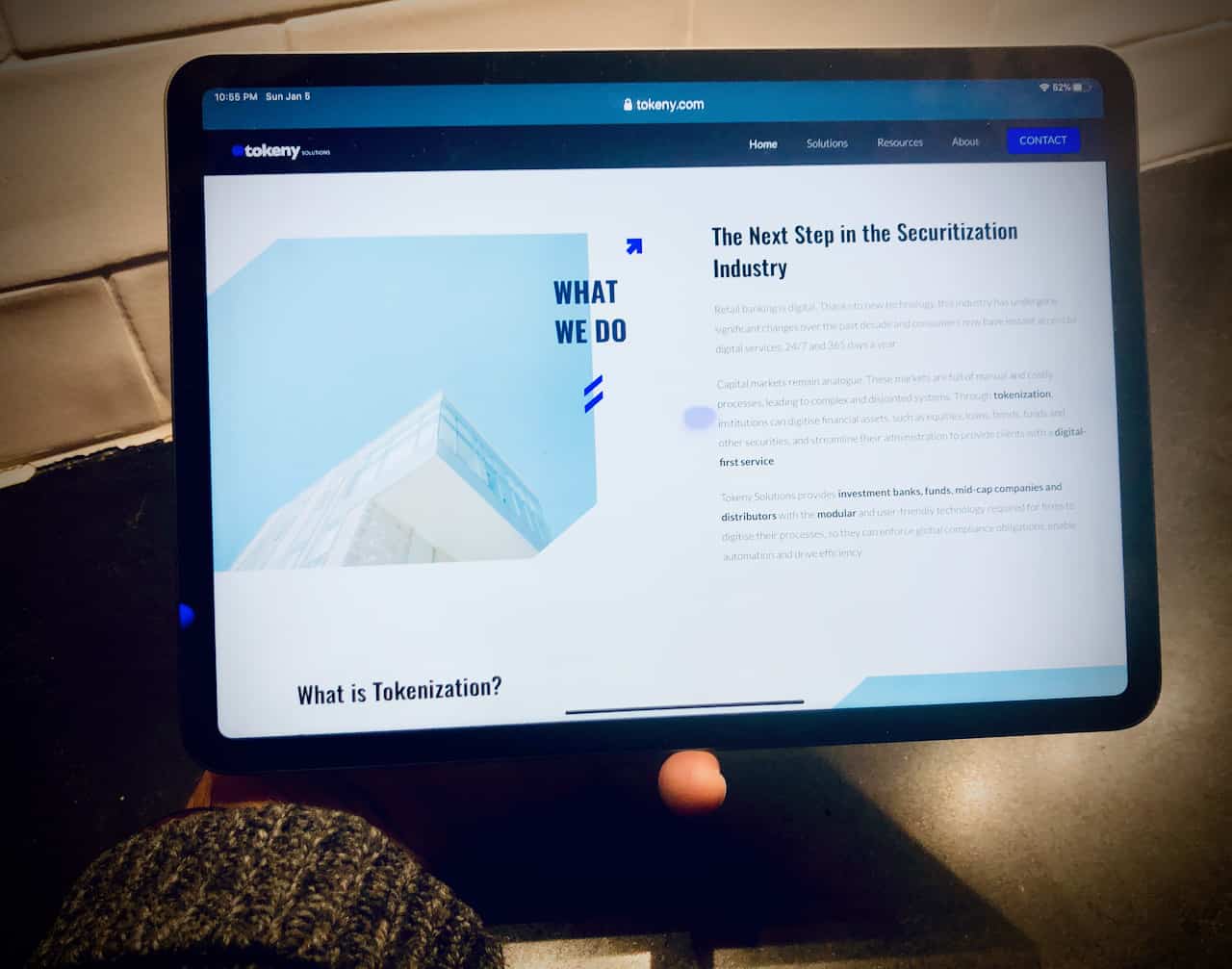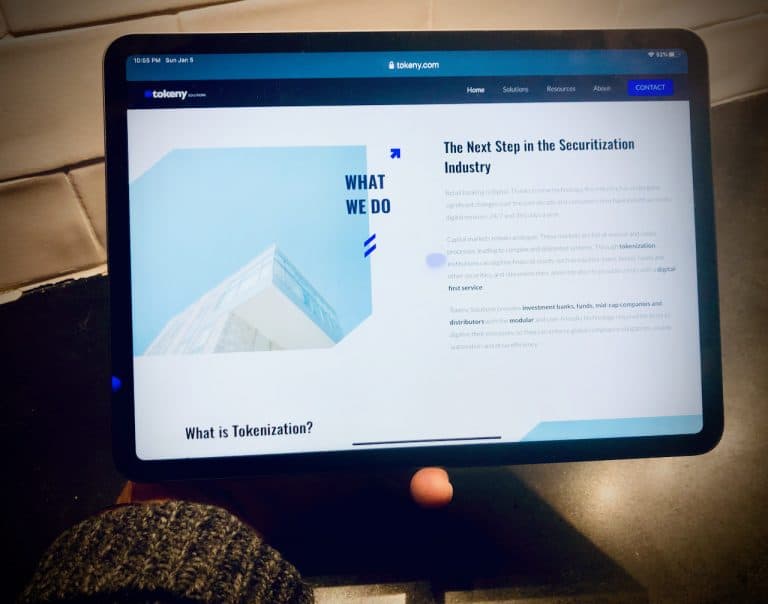 Luc Falempin, CEO at Tokeny Solutions, a compliant security tokenization platform, recently shared his views and insights with Crowdfund Insider.
Tokeny helps mid-cap firms, investment banks, funds, asset managers and distributors to "dematerialize" assets on the blockchain, which allows them to reach a global audience, ensure compliance obligations are being met, and helps enable automation while enhancing operational efficiency.
The Luxembourg-headquartered Fintech firm aims to provide an institutional-grade, modular end-to-end platform, which facilitates the issuance, transfer and servicing management of tradable digital assets/security tokens, including tokenized loans, structured notes, equity, and funds.
Tokeny Solutions' management confirms that they have carried out several tokenized offerings across five continents with "further security offerings imminent."
Our discussion with Falempin is shared below.
Tokeny Solutions, a tokenization platform, helps mid-sized firms, investment banks, funds, asset managers and distributors to "dematerialize assets on the blockchain." You've mentioned that this helps them reach the global investment community, enforce compliance requirements, allow for automation and boost operational efficiency.
Please explain how these solutions are implemented.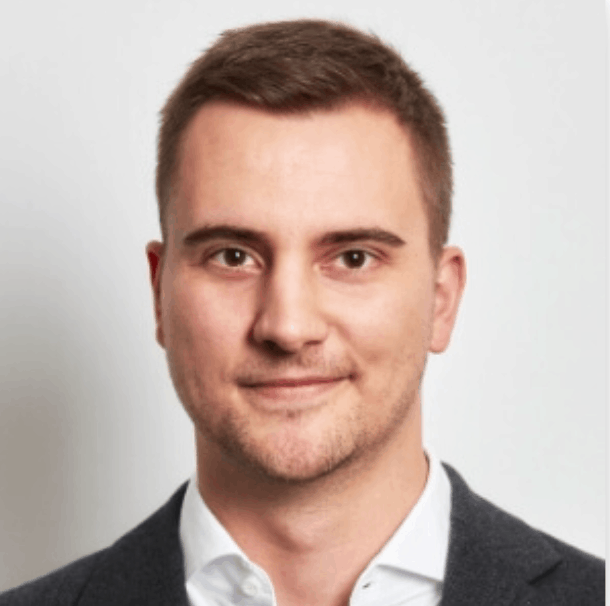 Luc Falempin: "We have three solutions to enable these benefits for our customers. The first is ONBOARD, a white-label online platform to enable the qualification and digital subscription of investors and the appropriate KYC/AML duties issuers are obligated to perform. It is a streamlined onboarding process that ensures investors onboarded compliantly and with ease.
Once the eligible investors are qualified they are able to digitally sign the subscription form and pay for their tokens. A third party custodian can be used to hold the funds collected until the round is completed. We handle this complete process of directing the funds from the investors to the custodian.
During this process the Ethereum T-REX (Token for Regulated EXchanges) protocol is engaged. The T-REX is a suite of blockchain-based solutions to issue and manage the full lifecycle of compliant security tokens. It includes the smart contracts creation and deployment, a solution for issuers to allocate tokenized securities and a service issuers need to manage the securities post-issuance.
Many rules and regulations govern financial securities and these can't be respected without identities. When the security tokens are allocated to eligible investors, they also receive their ONCHAINIDs. This is the universal identity system that allows market participants to easily identify themselves and their assets on the blockchain whilst enabling the issuer to automatically whitelist eligible investors.
Essentially we offer a complete solution that helps actors in the market to streamline their business and drive efficiency in many operations that are still analogue and are expensive for issuers to conduct. We utilize all the benefits of the public blockchain such as transferability and automation and apply the control and compliance that's required in the industry."
Earlier this year, Euronext, an established exchange based in the Eurozone, subscribed to the entire €5 million capital increase of Tokeny Solutions (a 23.5% ownership stake).
Please tell us about how Tokeny intends to work with the capital and Euronext to further expand its operations.
Luc Falempin: "As a technology provider we will continue to work on developing our solutions. At this stage we cannot disclose much on what we're doing exactly but we're developing technology to provide efficiencies across the full lifecycle of a security.
With their capital, Euronext has, of course, allowed us to accelerate this process and increase the scale of our operation. Alongside this, they also bring vast amounts of expertise that comes with working in the industry for the amount of time they have. By combing our technological expertise with their financial knowledge, we feel we're in a unique position in the market.
Furthermore, we share the same values and believe that utilizing a public interoperable blockchain is the best way forward for the industry. Private markets are incredibly inefficient because of their siloed systems that do not connect with one another. By applying control and compliance to the public blockchain, we can greatly improve efficiencies in this market whilst still giving these firms the control and security they require."
Your company is based in Luxembourg. You're also a major provider of an institutional-grade, modular end-to-end platform, which enables the issuance, transfer and servicing management of digital assets and various security tokens, including tokenized loans, structured notes, equity, and funds.
Tokeny Solutions says it has issued multiple tokenized offerings throughout the world. Please tell us about some of the processes involved in setting up and conducting tokenized offerings.
Luc Falempin: "On our end, the process is actually quite straight forward. It begins with the issuer selecting their legal, financial and technology providers. Once this is decided they will engage in discussions with their legal partner to determine the terms of the offering.
They will decide things like where they will issue their security from, which investors they will target and how much they need to raise. Once all of these terms are confirmed, they will need to create the documentation that goes with this like their company overview, offering information and disclaimers.
When this is all defined, our work begins. We're able to gather all of this information and set up the process I explained earlier (the ONBOARD platform, the T-REX and ONCHAINIDs for all investors).
Our process only takes two weeks to set up. It's usually the structuring with the financial and legal parties that takes the most time for our customers. However, because of our time in the market, we have developed the most adept partners who are familiar with working with this new technology, so the process is very efficient."
Tokeny was selected as 2019 Startup of the Year at KPMG's Fintech Awards Luxembourg.
You've mentioned that Tokeny Solutions will allow Euronext to onboard an experienced digital asset team, and broaden its client base to include private companies and investment firms.
Please tell us more about what you think will happen in the market next year.
Luc Falempin: "2019 was a transitional year for the industry. A lot happened. We worked with more than 20 issuers of securities, small and big companies, for real estate, equity, funds and even commodities. At the beginning of the year most projects were small companies running online token sales via STOs.
Some of these projects failed because of the lack of education in the market, the assets weren't attractive enough for investors or because of the lack of awareness amongst institutions.
Over the last 12 months, this has changed greatly. Financial institutions have entered the space either by investing in the most promising startups or by launching projects of their own. This has brought a great amount of credibility to the space, something that was really lacking in the industry at the turn of 2019.
Next year we expect to see this grow at a fast rate. Financial institutions will reduce their internal developments of blockchains and adopt the standards of this new industry. Permissioned blockchains will be replaced by permissioned tokens on public blockchains.
Digital currencies will be developed by big nations, pushed by Libra and encouraging adoption. Mounting pressure on margins will force institutions to adopt the new technology to improve their processes. We're already seeing some collapse and with regulation becoming more difficult to follow for firms, this new technology will allow these firms to increase their margins. Overall, we will see a greater adoption among the traditional players in the space."
Tokeny offers all private market securities issuers comprehensive solutions to issue, manage and transfer tokenized securities on a public blockchain.
You've mentioned that the T-REX protocol incorporates compliance obligations into smart contracts associated with digital assets, in order issue tokens that are "compliant by design."
Luc Falempin: "The T-REX (Token for Regulated EXchanges) is a suite of blockchain-based solutions to issue and manage compliant security tokens on a distributed infrastructure. It is the most widespread token standard used on the Ethereum network today. There are three elements to this solution. The first is the Smart Contract creation, which basically allows issuers to translate legal documents into smart contracts to represent securities on the blockchain.
They retain control as, for example, this function allows issuers to burn and mint tokens if they become lost. The Factory element allows issuers and their investors to prepare, deploy and allocate tokenized securities to eligible investors. The Servicing side allows the issuer and their investors to manage tokenized securities after the issuance so they can track transfers, cap table management and perform corporate actions.
All in all the T-REX suite allows issuers to create their smarts contracts, allocate their tokens and manage the offering in a much-improved way without having to know anything about coding or blockchain technology. We take this burden away for our customers."
Tokeny helps mid-cap firms, investment banks, funds, […]