Click here to view original web page at www.econotimes.com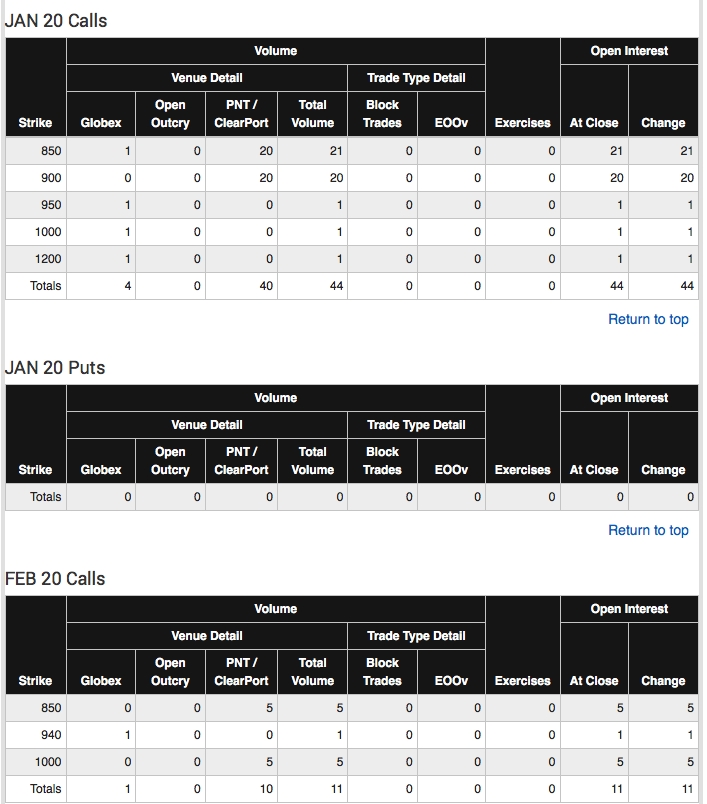 The constructive developments in the cryptocurrency derivatives market has been driving bitcoin's bullish price action, the underlying BTC price has reclaimed $8.5k levels.
We've got a crypto-derivatives marketplace where the regulatory players like CME, Bakkt which is ICE backed introduced futures contracts so far with the cash & physical delivery arrangements. Various OTC players like Binance, BitMEX & OKEx, are well equipped in crypto-derivatives markets with perpetual swap derivatives products. While FTX has announced options trading facility for Bitcoin (BTC). Yesterday, the CEO of FTX, Sam Bankman-Fried announced that options were listed on their trading platform.
Amidst such developments, the renowned CME Group has launched options trading mechanism on Bitcoin futures as scheduled.
CME goes live with a debut performance of surpassing Bakkt's reported bitcoin options volumes in one day. CME Group has traded 55 contracts (refer above nutshell, only call options have been traded so far, all these contracts worth about 275 bitcoin or $2.1M, in its new bitcoin option.
We have noted the gradual maturing of the cryptocurrency derivative space as the influence of institutional investors has grown in the aftermath of the listing of bitcoin futures since Dec 2017. Indeed, a few months ago we noted that the true level of institutional participation was likely greater than widely used trading volume figures implied, as a number of sources suggested.
The stock options are mostly traded on exchanges in the ordinary course of business, while FX options are contracts that traders and dealers enter into with one another when they buy and sell to each other.
Now, the cryptocurrency options are introduced which are functionally same in nature as they are financial contracts between traders and dealers, where a trader can either buy an FX option from a dealer or sell an FX option to a dealer. Ans the obligations under a contract are reversed depending on whether the trader is the buyer or the seller. So what exactly are the rights and obligations involved in this contract? Well, the buyer is the Holder and the seller is the Writer.
We've got a crypto-derivatives marketplace where the […]