Click here to view original web page at tokenpost.com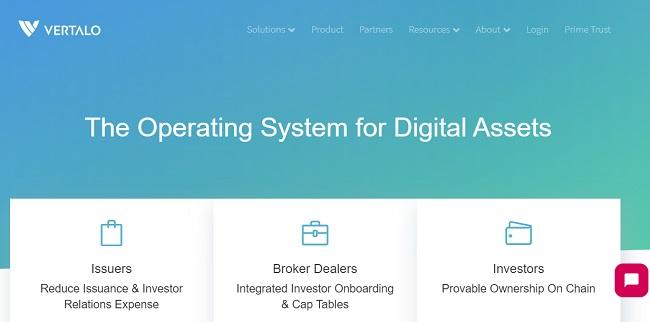 Vertalo, a Texas-headquartered transfer agent, has announced TQ Tezos, an entity established last January to advance and support Tezos, as its technology partner.
Founded in 2017, Vertalo supports the ongoing asset management needs of private companies and broker-dealers. It enables any private asset to be instantly tokenized, stored in an investor's verified wallet, and traded in real-time based on the smart contract between the issuer and the investor.
CoinDesk reported that Vertalo has made Tezos has made its default blockchain and is now encouraging customers to make the switch from ethereum. While it is allowing converting ERC-20 tokens to Tezos-formatted smart contracts, it will continue to support ethereum.
"We think that that covers 99 percent of the security token and smart contract landscape for equity and debt," said Dave Hendricks, CEO of Austin, Texas-based Vertalo.
In addition to issuing digital securities and managing data for the broker-dealers, issuers, custodians and exchanges, Vertalo also manages cap tables for startups and enables them to tokenize shares via its REG D V-token. It currently has 18 customers on its platform.
"The Vertalo platform recommends and produces by default, SEC-compliant and REG D V-Token security tokens using a Tezos-compatible smart contract. The digital transfer agent platform will facilitate V-Token stakeholder management, custody, and trading with its growing network of broker-dealer, custody, and exchange partners,"Vertalo said.
Hendricks explained that they chose Tezos as its smart contract abilities are available in multiple programming languages. Furthermore, he said that Tezos' rate of transactions per second, stable network of participants and the collateralization opportunities offered by being a proof-of-stake network were also the reasons behind choosing this network.
"A real estate fund managed via a Tezos security token could simultaneously pay out a staking-based dividend next to an asset-secured dividend as is traditionally paid in investments like real estate investment trusts, an area that is a key focus for Vertalo and other security token platforms around the world," Hendricks said.
TokenPost | info@tokenpost.com