Click here to view original web page at tokenpost.com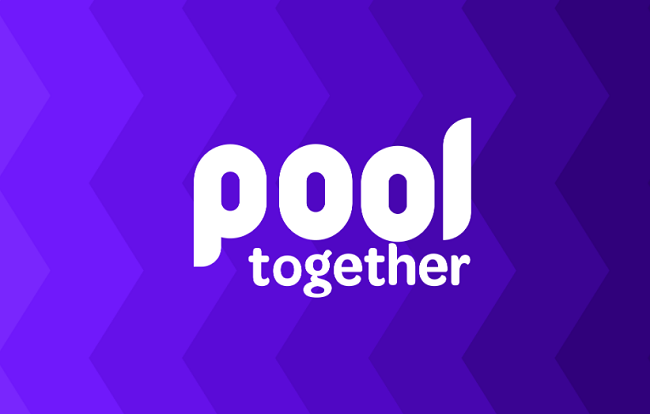 PoolTogether, a blockchain-powered no-loss, audited savings game, has raised $1 million in the latest financing round led by IDEO CoLab Ventures.
ConsenSys Labs and DTC Capital also participated in the round. PoolTogether had previously received funding from the MakerDAO Grant Program.
Founded in September 2019, PoolTogether is a no-loss lottery system built on the ethereum blockchain. Users can buy lottery tickets using Dai or USDC stablecoins.
"You join a pool by buying a "savings ticket", each savings ticket gives you a chance to win a prize, but even if you don't win, you keep all your money! PoolTogether lets you have the best of both worlds -- saving money and the chance to win a prize!" PoolTogether explains in its FAQ section.
PoolTogether's co-founder and chief vision officer Leighton Cusack told The Block that the latest fundraising was based on a simple agreement for future equity. In an online post, he said that the funding has enabled them to make several enhancements to both the PoolTogether protocol and consumer application.
This includes hiring security auditors, offering larger prizes, and scrapping of the fees. Cusack wrote:
"A portion of the funding has been added to the "Sponsored Dai" in the PoolTogether Protocol. This Dai contributes interest to the prize but is NOT eligible to win. This improves the expected value from PoolTogether, the weekly Dai pool currently has ~$250,000 sponsored Dai."
He explained that PoolTogether initially planned to support operations with a 10% fee on the interest accrued. With the latest fund, the platform will now move forward without this fee.
USDC daily pool and ticket-pooling feature
Cusack told the news outlet that they are planning to launch a new USDC-based pool with daily prizes.
"Increasing the frequency of the prizes improves the probability for small depositors," he said. "This new daily prize pool uses USDC, so we're also expanding the token types people can use."
In addition, PoolTogether is developing a new "pods" feature, which will allow users to pool their tickets together and share the prize on winning. This feature is intended to help users with small deposits to compete with those who hold larger funds, he said.
"We believe prize linked savings will be the entry point for millions of new DeFi users. We're committed to making that a reality by developing the PoolTogether Protocol to be permissionless, composable, and decentralized," Cusack wrote.
ConsenSys […]