Click here to view original web page at www.crowdfundinsider.com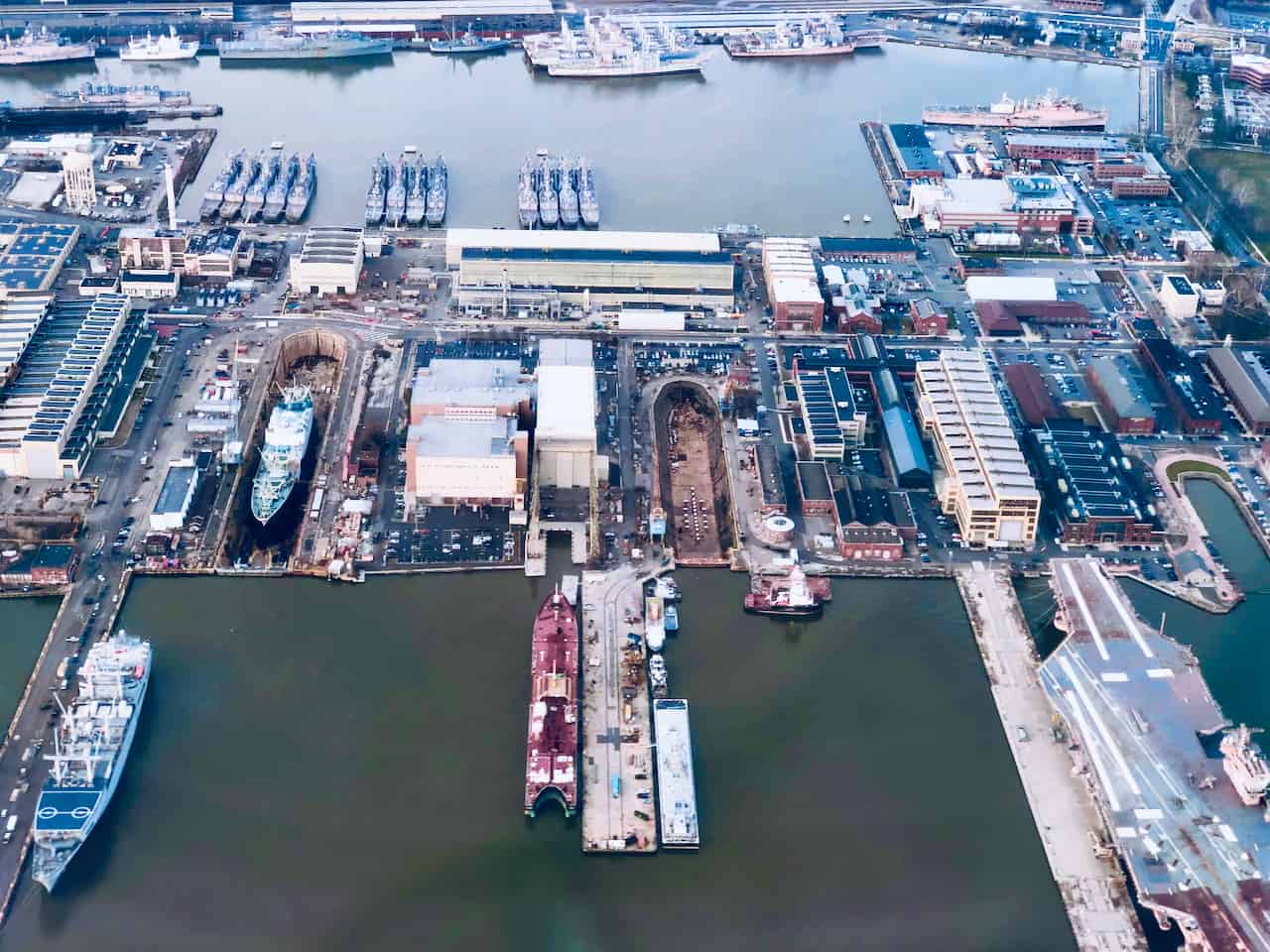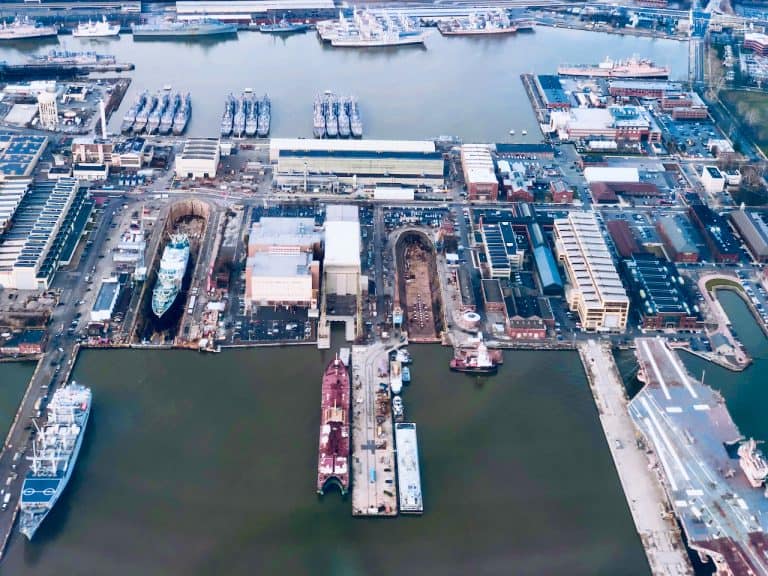 Tom Trowbridge, former president at Hedera Hashgraph and current president at Triterras, a blockchain-powered Fintech solution for the trade finance sector, recently shared his views and insights with Crowdfund Insider.
Triterras was established in 2012 in order to meet the rising demand for commodities that are sourced far from growing population centers by enabling financing for small and medium-sized enterprises (SMEs).
Triterras has been reportedly been profitable from the time that it was launched, and during FY2019, it generated more than $90 million in EBITDA (earnings before interest, taxes, depreciation, and amortization).
Crowdfund Insider: Why did you decide to join Triterras after you left Hedera Hashgraph? What learnings did you take with you from that company, and how have you applied them in your role at Triterras?
Tom Trowbridge: "At Hedera, we were building a next-generation, institutional quality distributed ledger. Particularly in the blockchain space, when you are in the business of building next-generation technology, the recurring question people ask is: it's a great technology, but what do you use it for?
That focus on use cases led me to discover trade finance. I realized it's an enormous sector – $40 trillion – and without any platform of scale. The industry is largely still stuck in the age of paper. Trade finance is the largest, most inefficiently run, legacy industry out there – and that makes it the most exciting
place to see how blockchain can help.
When I came across Triterras, it was exciting. Here was a company addressing precisely the needs of this complicated industry, leveraging blockchain. And even more compelling, it was the only company doing it at scale.
One thing I brought to Triterras from my time at Hedera was a focus on security. At Hedera, we were building a base layer, so we always knew we had to be very resilient to attacks. We had to test our network and technology very early, because we wanted to be safe and thought we'd be a target. At Triterras, I share that same focus on testing the technology to ensure that in these real-world use cases, we are sufficiently robust, prepared, and resistant to a whole spectrum of attack classes.
The other learning I am bringing from Hedera is how to build market awareness. When we started Hedera, the name didn't even exist, and the Hashgraph whitepaper was pretty obscure. In a few years, we dramatically raised the profile of the company and the technology to the level where we have tens of thousands of investors and have been featured in top publications, podcasts and conferences. Triterras has been successful since 2012 and we need to make sure this story is much more widely known."
Particularly in the blockchain space, when you are in the business of building next-generation technology, the recurring question people ask is: it's a great technology, but what do you use it for?
Crowdfund Insider: What are some of the biggest pain points in the trade finance industry, and what makes it a good use case for blockchain technology?
Tom Trowbridge: "The World Trade Organization (WTO) estimates that there is a $1.5 trillion need for trade finance that is unmet every year for Small and Medium Enterprises (SMEs). That is the biggest pain point – the enormous demand for credit that isn't being met. At the same time, interest rates that those borrowers are willing to pay are relatively high, in the 8-12% range. There is huge demand from lenders to get those types of yields, but there is no way to find and diligence the borrowers.
Trade finance as it exists today consists of two distinct counterparties that have no easy way to interact with each other. The unmet need here is a marketplace that links lenders with borrowers in a secure, trusted environment so that they can transact.
Historically, the trade finance industry has been allergic to technology. The root of the issue is a lack of trust between counterparties. There is a revolving cast of traders who are lenders, borrowers and financers – all consistently changing roles – and they are reluctant to trust each other with information. That's what makes blockchain a powerful solution for this industry.
When you have a platform that links to a blockchain—Triterras links to the Ethereum blockchain—participants can trust the blockchain to validate that the documents haven't changed. The immutability of blockchain ensures that information cannot be manipulated or changed, like the time stamp, order of document submission and so on. That validation of documentation is critical to establishing trust, and without it, it is a real challenge to get key counterparties to trust a platform, especially one that was started by industry participants."
Crowdfund Insider: How does the Triterras platform work and what problems is it solving?
Tom Trowbridge: "The first thing to understand is that the platform is not itself a blockchain platform. Triterras is not a new blockchain. It is a platform that links to the Ethereum blockchain, capitalizing on the benefits of its immutability and security.
The Triterras platform links to Ethereum 12 times over a transaction's lifecycle. It links in critical periods during which it is important that the timestamp is verified, and where there has been a document uploaded. The link to Ethereum validates that the document hasn't changed and shows when it's been uploaded."
Crowdfund Insider: How are other blockchain companies approaching the trade finance industry, and what do their solutions look like?
Tom Trowbridge: "There are a number of high profile bank-led consortiums that have announced blockchain-based solutions. Examples of this include Voltron, WeTrade, Marco Polo, and others. There are a few crucial differences between these platforms and Triterras.
First, these solutions are all bank-led consortia which by nature operate differently from a single focused company. Consortia typically move more slowly and have to answer to a range of stakeholders, which makes decision making harder.
Second, they are primarily focused on the multinational corporation customers of these banks and not SMEs – a huge segment of the market that is overlooked, which we see as a sizable opportunity. And third, they are nearly all targeting supply chain finance. And finally, only one of these solutions targets commodities, with a primary focus on petroleum, a large market for banks and their large customers. Triterras does not trade or finance petroleum.
Trade finance is an enormous sector. If you dig down into it, these platforms are focusing on supply chain for multi-national corporations – the big customers of their banks that are not trading in commodities. Triterras is different in every meaningful way – ranging from who can participate on the platform to what segments of the market are addressed."
Crowdfund Insider: How do you think the trade finance industry will evolve over time?
Tom Trowbridge: "If you take a step back, there are significant online platforms and marketplaces for travel, auctions, retail, and virtually every other sector in the economy, except for trade finance. Trade finance is the largest global sector without an established platform.
That will inevitably change – it's a question of when and how quickly. The banks and large players understand the technology's potential in this industry but the various consortia working within trade finance right now are targeting different segments of the industry. Ultimately all aspects of trade finance are going to be covered by several players.
The end result is that financing will happen more quickly. The use of technology to create global platforms will open up access to both borrowers and lenders and as a result, we will likely see a decrease in rates over time."
Crowdfund Insider: Which blockchain companies out there right now are the most interesting to you and why?
Tom Trowbridge: "Of course I am biased, but I think Hedera Hashgraph is really interesting. Despite the company's success in raising over $100 million, many of the traditional VC investors didn't grasp the technology. Even the mainstream crypto community was hostile, given how disruptive the technology is to traditional blockchain companies.
Hedera has launched the network and is doing a massive number of transactions, but they have barely scratched the surface of the potential for the technology yet. Google just announced that they've joined the governing council, which is a huge endorsement of the technology, and that's really exciting.
Another company that is early stage that I am excited about is Fluence. Fluence is building a distributed computing platform that unlocks software development and hosting from propriety cloud platforms allowing unlimited creativity and collaboration.
It is based on the realization that clouds are not able to scale to meet the explosion in edge devices and the related computations. It mobilizes the open source community by enabling an unlimited number of business models for whole new world of applications, and is hosted on distributed, crowd sourced computing power.
They will deploy this year. And the potential is enormous."
About Tom Trowbridge
Tom Trowbridge is the President of Triterras. He oversees the scalability of the blockchain-enabled technology platform, Kratos, and drives the company's capital allocation strategy. Mr. Trowbridge has over 20 years of experience in the technology and blockchain sectors. Before joining Triterras, he helped found Hedera Hashgraph, a distributed ledger company, and led the company as President from inception.
Under his leadership, the company raised $124 million and grew from a few people and a white paper to a team of 70 in eight countries, a functioning network with 500 companies building on the technology and a groundbreaking corporate governance council which included fortune 100 companies such as IBM and Deutsche Telekom.
Mr. Trowbridge spent almost four years at Goldman Sachs and left to build businesses at Atticus Capital, Lombard Odier. Before joining Hedera, he started and ran the New York office for UK-based Odey Asset Management.
Mr. Trowbridge has been advising technology companies since 1996, when he started his career as an investment banker in the telecom group of Bear, Stearns & Co. He began investing in early stage companies in 1998 as a member of the private equity and venture capital firm Alta Communications. He is a regular speaker on the power of distributed ledger technology (DLT) and advises several projects in the sector.
Mr. Trowbridge has a BA from Yale University and an MBA from Columbia University.