Click here to view original web page at www.cryptocompare.com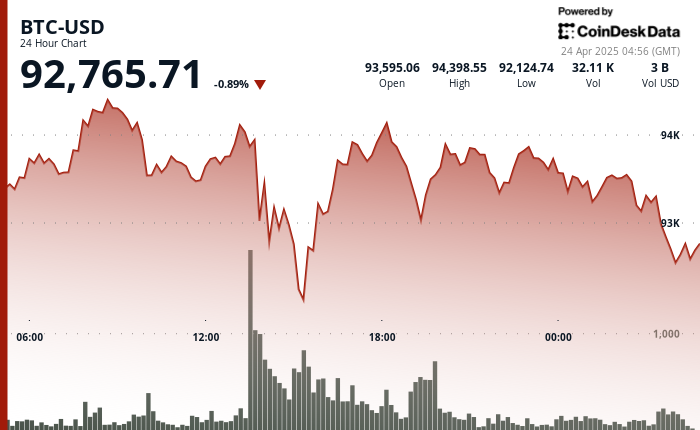 In a 24-hour period, the price of Bitcoin dropped from over $7,400 to a $4,100 low, before bouncing back to $5,300. The flagship cryptocurrency dropped over 44.5% and its market cap dipped below the $100 billion mark. The rest of the crypto market dropped with it, as the space shed over $50 billion.
Behind the drop are a number of factors. These include the drop in all major U.S. equity indices, which went into bear market territory for the first time in a decade this week. The Dow Jones Industrial average fell by 10%, the most since the Black Monday In 1987. These drops continued even after the Federal Reserve announced a simulative bond-purchase plan.
Moreover, the World Health Organization has declared the COVID-19 a pandemic, and in response to the situation President Donald Trump addressed the people of the United States and revealed a travel ban from Europe to the U.S., which excluded the United Kingdom.
The crypto market sell-off was so aggressive it created very significant arbitrage opportunities, as feeds struggled to keep up. At one point, CryptoCompare data shows that between two major cryptocurrency exchanges - Bitstamp and OKEx – the price difference was of over $500.
The sell-off undermined the investment narrative Bitcoin was started to get that it was a safe-haven asset, similar to gold or U.S. Treasury bonds. The intense sell-off even led to the liquidation of over $700 million in futures contracts and other leveraged positions.
BitMEX co-founder and CEO Arthur Hayes addressed the price drop saying he believes "fear and uncertainty facing humanity is enough to inspire a global margin call." The price, he said, will be pushed further down by "any crypto hedge fund that allows quarterly or less liquidity" as these will be "getting distress calls" and "dumping coins into a falling market."
Hayes had a positive outlook on the future, however, saying that once central banks cut interest rates to zero and launch "open-ended quantitative easing" BTC could see a "nice run back through $10,000 towards $20,000 by year end."