Click here to view original web page at beincrypto.com
It seems that nothing is safe during this global mass market selloff. The spread of coronavirus has speculators so gripped by fear that even gold is now tanking hard.
In fact, gold's market capitalization shed hundreds of billions of dollars in just a single day. Clearly, during times of global crisis, not even the planet's "safe haven" asset is safe.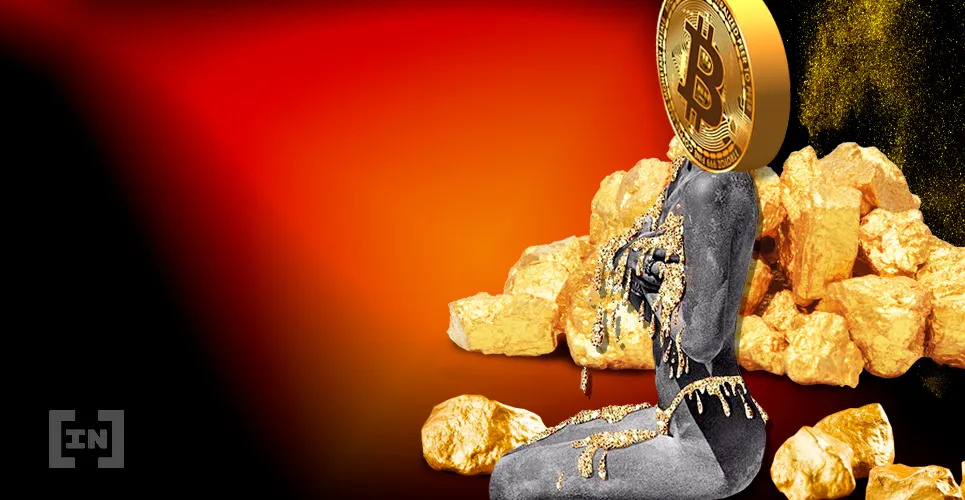 Markets in Turmoil as Even Gold Slides
Both gold and Bitcoin had been enjoying pretty stellar starts to 2020. The leading cryptocurrency by market capitalization kicked off this year trading at around $7,300.
Halving hype and growing concern about the spread of the coronavirus saw the digital currency rise once again to above $10,000 by mid-February. However, since then, all hell has broken loose.
After shedding value during the close of February and beginning of March, Bitcoin prices absolutely tanked at the start of last week. The leading digital asset now trades just above $5,000.
Gold had been shaping up similarly, at least in terms of overall trend. It started the year trading at just over $1,500 per oz. It topped at the beginning of last week at just short of $1,700 and, like Bitcoin, has been tanking ever since. [MoneyMetals.com]
Is Nothing Safe?
Gold bugs, such as Peter Schiff, made a big deal about the start of Bitcoin's crash, drawing attention to the fact that macro circumstances seemed to present the perfect scenario for so-called safe-haven assets.
The fact that Bitcoin stopped gaining from the uncertainty prior to gold was a cause for celebration for Schiff. BeInCrypto reported as such at the time.
However, it now looks like even gold's safe-haven utility is also in question. Although its own drop of late is nothing on Bitcoin's in terms of percentage decline, if you look at how much money has poured from each market, gold's crash dwarfs that of the cryptocurrency.
As digital currency industry analyst The Moon (@TheMoonCarl) highlights below, the precious metal dropped six percent in a single day.
Gold has fallen 6% today!!

This means that gold fell an amount worth more than 5x the entire #Bitcoin market cap IN ONE DAY!
Of course, this sounds tame to those used to hearing about cryptocurrencies' double-digit market moves over less time. However, given that the relative size of the gold market vs. that of Bitcoin, the drop is certainly a massive one for the precious metal.
In fact, as The Moon highlights above, the losses in the gold market are actually five times greater than the size of the entire Bitcoin market. The figures put into perspective just how small Bitcoin is when compared with gold and other global markets.
After all, gold has a multi-millennia head start on Bitcoin as a monetary commodity. The fact that this did not stop it joining in with the global market selloff of the last week should be encouraging to those hoping to see Bitcoin eventually serve as a digital equivalent to the precious metal.
Do you want to BeInCrypto? Join our Telegram Trading Community for exclusive Trading Signals, educational content, discussions and Project Reviews!

Images courtesy of Shutterstock, Trading View and Twitter.
A former professional gambler, Rick first found Bitcoin in 2013 whilst researching alternative payment methods to use at online casinos. After transitioning to writing full-time in 2016, Rick was able to put a growing interest passion in Bitcoin to work for him. He has since written for a number of digital asset publications in a variety of capacities.
In […]