Click here to view original web page at www.crowdfundinsider.com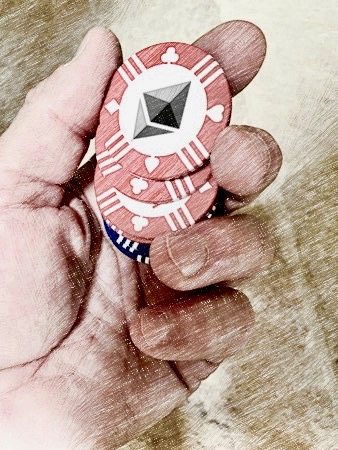 Binance, Crypto.com, DARMA Capital, Huobi Wallet, Matrixport, and Trustology will reportedly join the ConsenSys Codefi Staking Pilot Program, in order to gain early access to the Ethereum 2.0 staking solution.
Ethereum 2.0 or Eth2 is a major system-wide upgrade to Ethereum (ETH), the world's largest smart contract platform. The update involves many codebase modifications that will involve a transition from the current proof of work (PoW) consensus to a proof of stake (PoS) consensus model.
The changes made should improve Ethereum's performance, which is critical because the network faces significant scalability issues that have limited its ability to process a large number of transactions.
Staking has emerged as a popular way for digital asset holders to earn rewards by depositing and locking their funds on blockchain or distributed ledger technology (DLT) networks.
As noted in a release shared with CI:
"ConsenSys Codefi is launching an Ethereum 2.0 staking-as-a-service (SaaS) platform with institutional functionality for exchanges, custodians, funds, wallets and other potential customers."
Codefi's Pilot Program participants (mentioned above) will be offering feedback and may recommend adding more features. The Codefi team is focused on making updates to the Staking API ahead of the planned Ethereum 2.0 mainnet launch.
As mentioned in the announcement:
"Through the completion of the pilot program, partners gain a deeper understanding of Ethereum 2.0 and have the opportunity to be first to market in providing their customers with Ethereum 2.0 staking capabilities."
Codefi Staking has been developed on top of a "trusted" software stack created by ConsenSys, a leading New York based Ethereum development studio. The goal is to offer a white-label institutional grade API that provides secure access to the Ethereum 2.0 network, so that large enterprises can "profitably engage with the next phase of Ethereum's evolution."
As confirmed in the release, the first phase of Eth2 is expected to go live this year.
As explained by the ConsenSys Codefi team:
"With Proof of Stake, a network of validators … place a security deposit of 32 ETH in special accounts on the network, as a guarantee they will follow and enforce the network rules. Ethereum 2.0 will remain decentralized, and anyone willing to stake 32 ETH can become a validator (a minimum of 16,384 Validators staking 524,288 Eth are needed for Ethereum 2.0 to launch)."
Tim Lowe, product lead of Codefi Staking, stated:
"Some of the risks associated with running your own validator include theft or loss of withdrawal keys, incorrect transfer of funds to the Eth 2 deposit contract, and not to mention hardware or internet connectivity failures which result in a loss of validator rewards."
He noted that ConsenSys Codefi's solutions are able to hold validator keys in a secure vault while providing online signing capability. There will be many different gatekeepers that will verify and validate transactions which should prevent unauthorized usage, Lowe said.
Codefi Staking was developed using PegaSys Teku, the Ethereum 2.0 client that helps businesses with staking funds on blockchains.
Codefi Staking has been written in the widely-used Java programming language and it's maintained by the team working on Hyperledger Besu, an open-source Ethereum client.