Click here to view original web page at www.trustnodes.com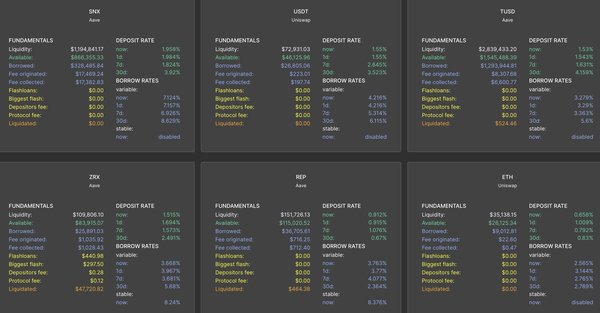 40 financial projects that run on top of ethereum are now worth a combined $3.3 billion according to data by Coinmarketcap.
Compound leads at half a billion with Maker not far behind, the two so accounting for 1/3rd of the total defi market cap.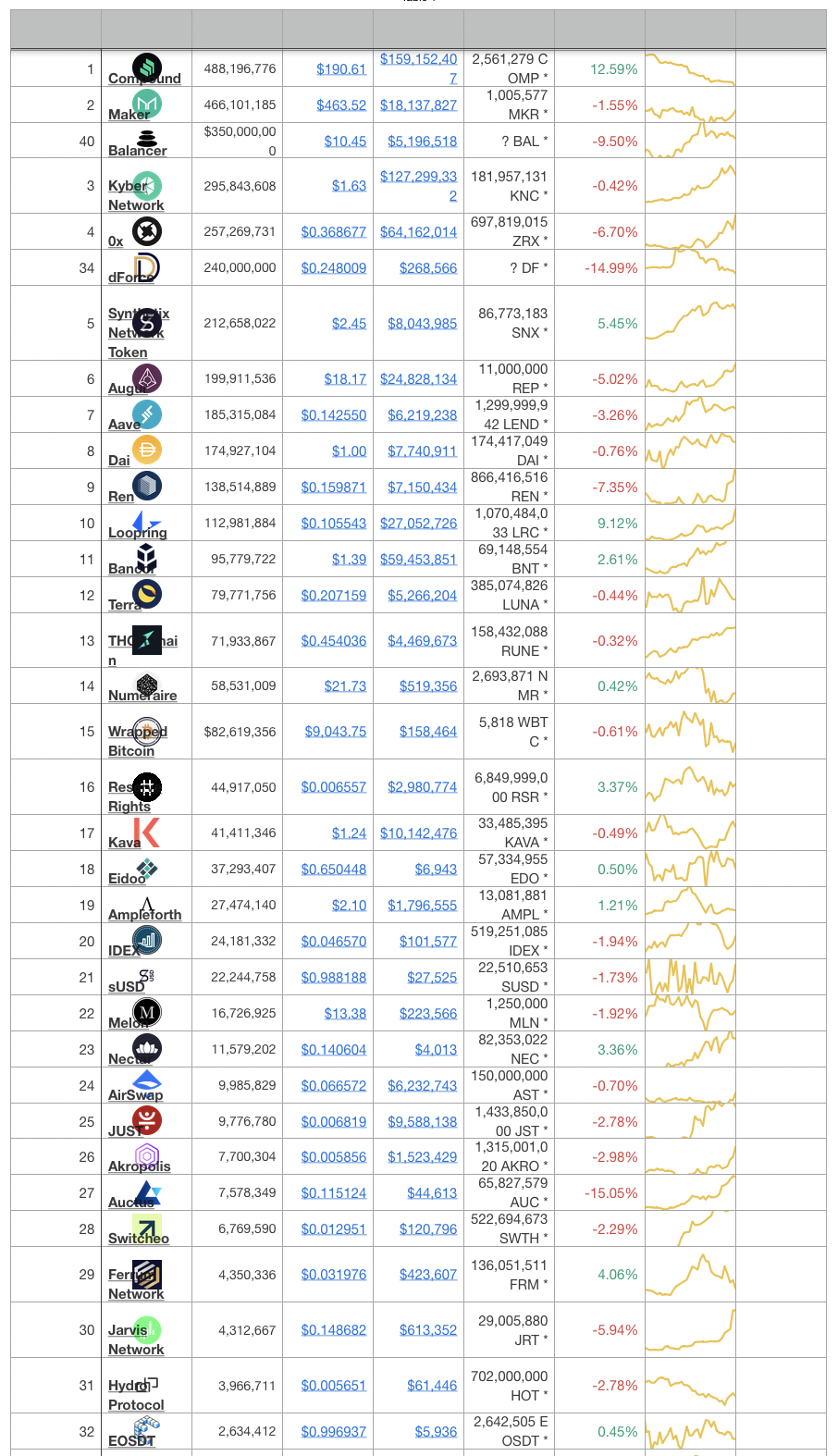 Balancer is in third position and here we've manually entered their market cap as their circulating supply is unknown. Thus we based it on current price and total supply.
Kyber has been mooning recently as they're launching staking and a DAO governance layer this Tuesday, taking 4th position.
ox is not getting much love in social fora but the market is valuing them at quarter of a billion for this crypto broker/exchange.
The circulating supply for dForce is not known either, with this also manually calculated based on total supply.
They're a VC backed project that plans to be an aggregator of sorts for all the other dapps, a bit like InstaDapp which apparently doesn't have a token of its own, and thus no market valuation.
There's lesser known projects as well like Terra, which uses seigniorage for stablecoin minting and Kava, which seems to be like DAI but with BNB.
What is missing here is Curve, perhaps because its token is not quite circulating yet, with all this sounding like very early days for decentralized finance (defi).
That's because only 40 projects are categorized as such currently, and of those many seem to be stablecoins, with no options platform listed for example.
Likewise margins dYdX doesn't seem to have a token, with plenty of potential innovation left.
But even as it stands, Defi alone is close to 15% of ethereum's current market cap, rising significantly and in a very short time.
Compound leads at half a billion with Maker not […]