Click here to view original web page at www.coinnewsspan.com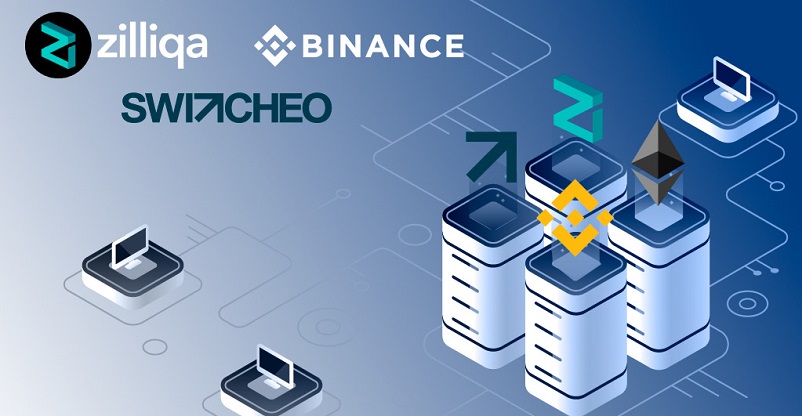 Zilliqa Network announced on Friday that Binance USD (BUSD), the stablecoin of the Binance ecosystem will soon be launched on its platform. In a Twitter thread, Zilliqa said that it has joined hands with Binance and Switcheo to bridge a connection between Ethereum and Zilliqa network. It stated that the ERC-20 based BUSD will be circulated as ZRC-2 BUSD on the network.
Zilliqa is a futuristic blockchain platform that focuses on security and performance. In a blog post on Medium, it stated that bringing BUSD, an NYDFS regulated digital asset, to the network will require building interoperability between Zilliqa and Ethereum-based ERC-20 tokens. The Singapore based crypto exchange Switcheo will play an important role in building the bridge to connect Zilliqa and Ethereum. It will create a consortium with Zilliqa to manage contracts to verify ZRC-2-BUSD and will allow BUSD holders to move their tokens between Ethereum and Zilliqa Network. Zilliqa further stated in the blog,
Interoperability is often touted as the future of crypto-blockchain operations, and to make the industry more flexible, movement between networks is essential. ZRC-2-BUSD or zBUSD holders will get the benefit of higher speed and low transaction fees as compared to the ERC-20 BUSD. Users can anytime move back to Ethereum by simply burning their tokens in the second contract on Zilliqa, which will release their ERC-20 tokens from the initial contract. For more details, read the blog post here.
Erica is a finance professional who has over a decade of experience in the finance sector as a management consultant. After years of reporting on forex, stock markets, and finance, she now contributes her strong financial skills with the CoinNewsSpan team. Since 2014, she has been deeply involved in the blockchain and cryptocurrency space. She believes that blockchain technology has tremendous potential to make our lives better.