Click here to view original web page at decrypt.co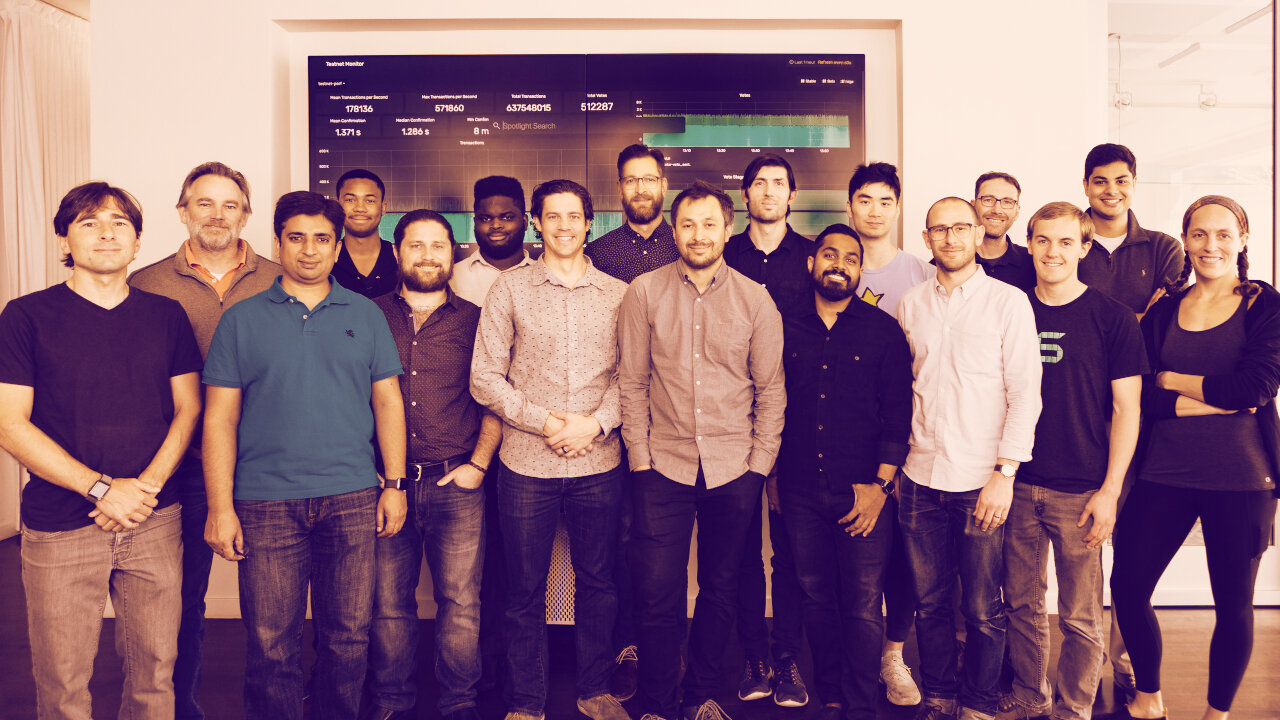 The USDC stablecoin will be available on the Solana blockchain.
Solana sees USDC integration as an important step in building DeFi on the network.
It's also hosting a hackathon focused on Wormhole, its bridge to Ethereum.
The Centre Consortium, which was founded by payments platform Circle and cryptocurrency exchange Coinbase, announced today that it's making Solana an official blockchain for its USDC stablecoin.
That means that USDC—already integrated with Ethereum and Algorand (and about to be integrated with Stellar)—is coming to Solana, a blockchain interested in attracting decentralized finance users looking for a network with higher speeds and lower costs than the second-largest crypto network by market cap, Ethereum. It's one of the reasons that Solana, among many other blockchain networks, has earned the moniker of potential Ethereum "killer."
To make the most of the USDC-Solana integration, Circle is partnering with crypto trading firm Alameda Research, crypto derivatives exchange FTX, and Solana-based decentralized exchange Project Serum to help put the USDC-SPL token in traders' hands at the jump.
"It's the fastest, cheapest stablecoin in the world, and will help bring that power to Serum," said FTX founder and CEO Sam Bankman-Fried, referring to USDC. "Both FTX and FTX US will be supporting USDC-SPL through exchange deposits and withdrawals and their OTC desks, with Alameda committing to provide deep liquidity in it."
Solana is a blockchain network that touts its inherent scalability, claiming to be able to handle up to 50,000 transactions per second compared to Ethereum's 15 or so. Last summer, Solana raised $20 million in a funding round led by Austin-based Multicoin Capital. In April, the blockchain began adding stablecoins to its network, including the largest stablecoin by market cap Tether, and has made several moves since to better position itself to take on Ethereum in the DeFi sector.
Solana sees USDC […]