Click here to view original web page at www.okex.com
Futures Friday is a weekly review of quarterly Bitcoin futures on OKEx.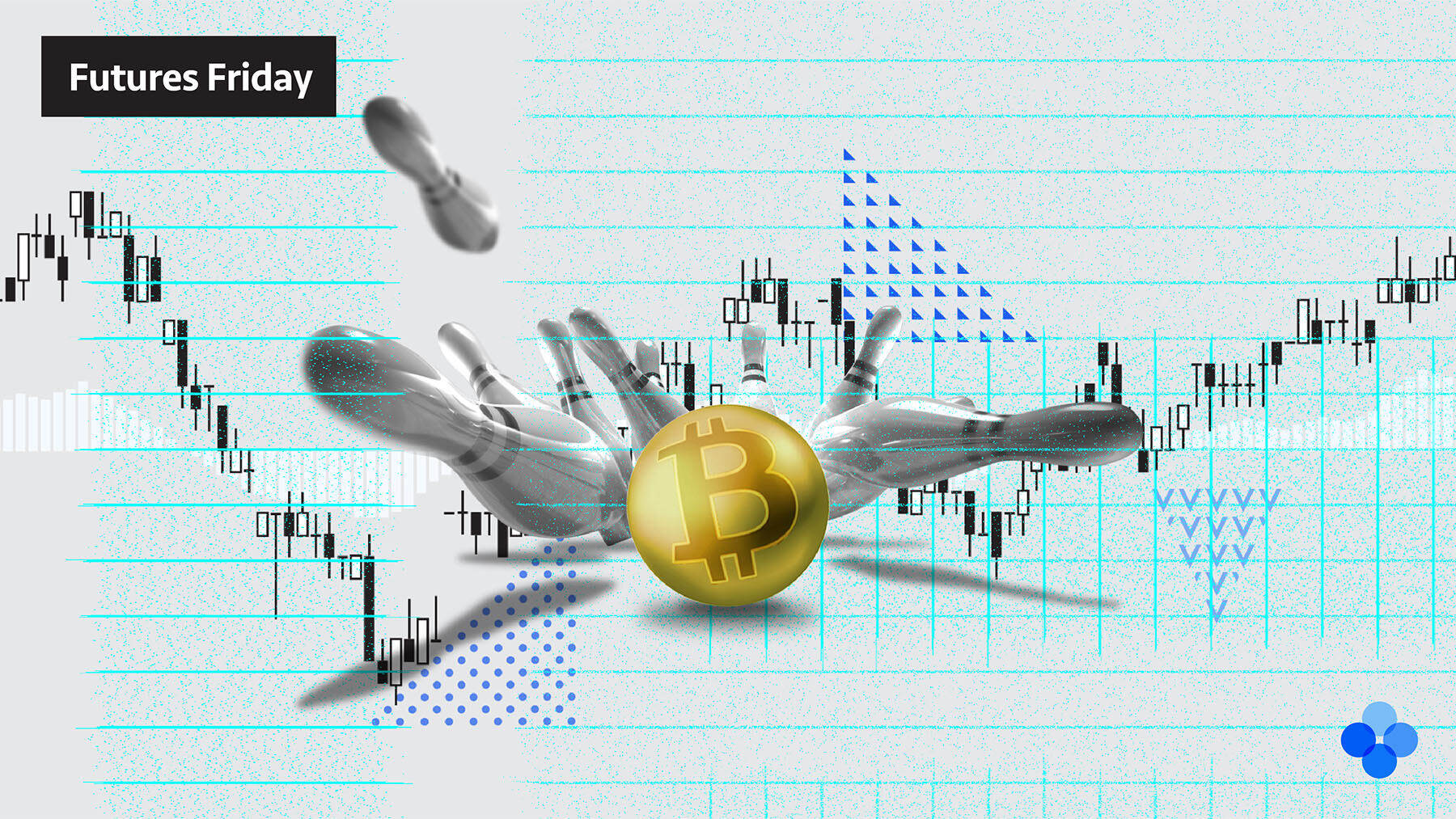 After six consecutive days of gains, the price of Bitcoin (BTC) has climbed from $11,200 to around $13,000, breaking through resistance levels of $12,000 and $12,600 on Wednesday, as per the OKEx BTC Index price. Right now, OKEx Quarterly Futures (BTCUSD1225) are trading at a premium of $270 over the index price.
The latest breakthrough was driven by the news that payment giant PayPal will allow customers to hold Bitcoin and other cryptocurrencies, and to spend them across a network of over 25 million merchants. Given how this news follows Square's BTC purchase worth $50 million earlier in the month, Bitcoin adoption appears to be on the rise.
In last week's Futures Friday article, we stated that OKEx trading data shows an expansion of market optimism. This week's OKEx trading data shows that market participants are more attentive to selling pressure at important resistance levels. However, market optimism remains intact in terms of premiums and the rising BTC margin lending ratio. Moreover, open interest also remains near $1 billion, with no obvious closure of long positions.
OKEx trading data readings
Visit OKEx trading data page to explore more indicators.
BTC long/short ratio
The volatility of the long/short ratio increased this week, ranging from 0.66 to 0.93. Interestingly, between Monday and Wednesday — when the price of BTC quarterly futures rose from $11,600 to $12,300 — the long/short ratio was gradually declining, indicating that retail traders were not confident that the price would break the important spot price resistance level of $12,000. However, when the price did break out, the market sentiment changed very quickly and the long/short ratio went from 0.66 to above 0.9.
However, with last night's quarterly futures price rushing up to $13,300, the long/short ratio was running low again, indicating that retail investors are expecting selling pressure at these levels to dominate the market's movement.
The long/short ratio compares the total number of users opening long positions versus those opening short positions. The ratio is compiled from all futures and perpetual swaps, and the long/short side of a user is determined by their net position in BTC.
In the derivatives market, whenever a long position is opened, it is balanced by a short position. The total number of long positions must be equal to the total number of short positions. When the ratio is low, it indicates that more people are holding shorts.
BTC basis
The basis between quarterly futures and spot has remained in the 2% range throughout the week. It had hit 2.7% during Wednesday's rally and is now back to 2.1%, or roughly $270, which is healthy and sustainable.
This indicator shows the quarterly futures price, spot index price and also the basis difference. The basis of a particular time equals the quarterly futures price minus the spot index price.
The price of futures reflects the traders' expectations of the price of Bitcoin. When the basis is positive, it indicates that the market is bullish. When the basis is negative, it indicates that the market is bearish.
The basis of quarterly futures can better indicate the long-term market trend. When the basis is high (either positive or negative), it means there's more room for arbitrage.
Open interest and trading volume
Open interest rose quickly during the week to recent highs of over $1 billion. This rising OI is in line with the upward price momentum. We may see another uptick in OI if the price can breakthrough the $13,300 level.
Open interest is the total number of outstanding futures/swaps that have not been closed on a given day.
Trading volume is the total trading volume of futures and perpetual swaps over a specific period of time.
If there are 2,000 long contracts and 2,000 short contracts opened, the open interest will be 2,000. If the trading volume surges and the open interest decreases in a short period of time, it may indicate that a lot of positions are closed, or were forced to liquidate. If both the trading volume and open interest increase, it indicates that a lot of positions have opened.
BTC margin lending ratio
The BTC margin lending ratio was trending opposite to the price before Wednesday, dropping from 9.5 to as low as 6.6, which indicates that the traders who borrowed BTC gradually returned their coins after taking profit.
After Wednesday, however, the ratio rose again to above 9.0, which also showed that confidence in the spot leverage market remains strong.
The margin lending ratio is spot market trading data showing the ratio between users borrowing USDT versus borrowing BTC in USDT value over a given period of time.
This ratio also helps traders to look into market sentiment. Generally, traders borrowing USDT aim to buy BTC, and those borrowing BTC aim to short it.
When the margin lending ratio is high, it indicates that the market is bullish. When it is low, it indicates that the market is bearish. Extreme values of this ratio have historically indicated trend reversals.
Trader insight
Robbie, OKEx Investment Analyst
After six consecutive days of gains, Bitcoin is still in a strong upward trend, and there is a strong possibility of another attempt to break through $13,000 following some consolidation.
If Bitcoin can break through the key resistance level at $13,000, we may witness traders chasing the price rally all the way up to Bitcoin's 2019-high of $14,000.
Disclaimer: This material should not be taken as the basis for making investment decisions, nor be construed as a recommendation to engage in investment transactions. Trading digital assets involve significant risk and can result in the loss of your invested capital. You should ensure that you fully understand the risk involved and take into consideration your level of experience, investment objectives and seek independent financial advice if necessary.
OKEx Insights presents market analyses, in-depth features and curated news from crypto professionals.