Click here to view original web page at www.crypto-news-flash.com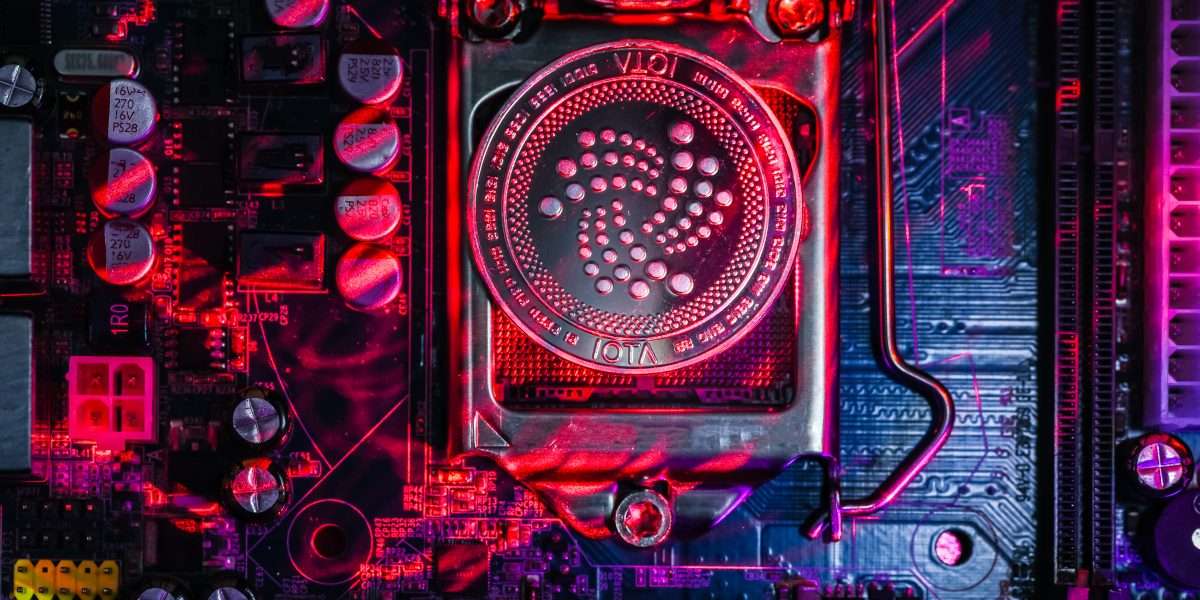 IOTA cooperates with Japan's largest public administration organization to promote the development of key technologies.
By using the IOTA Tangle's, the company aims to capture a large share of the domestic market for social infrastructure maintenance.
In a new blog post, the IOTA Foundation informed about a current cooperation with various companies from Japan. Best Materia and IMC are working together to take advantage of the IOTA Tangle for their own business processes. Best Materia and IMC are among the largest maintenance companies in Japan and have launched a new project in partnership with the largest public administration organization NEDO (New Energy and Industrial Technology Development Organization).
IOTA supports Japanese group to gain market share
The aim of the project is to develop technologies to enhance the safety, durability and durability of critical infrastructure facilities in Japan and abroad. By using the tangle in risk-based maintenance (RBM) systems, power plants, power generation facilities, industrial plants, petrochemical plants and oil refineries, the Group aims to capture a large share of the domestic social infrastructure maintenance market worth 170 trillion yen ($1.5 trillion).
The report states that this type of predictive maintenance using artificial intelligence and distributed ledger technology is the first of its kind in the world and therefore has a unique selling point. Although damage prediction assessment based on the current RBM standard is available, most processes still require manual on-site personnel to perform them.
In order to further automate systems and processes, maintenance data is further automated and processed by an AI system and forecasts are made for the future when which systems will need to be inspected or renewed. This is intended to reduce unplanned downtimes and to significantly improve plant availability. Holger Köther, Director for Partnerships of the IOTA Foundation, says:
As a non-profit, we are honored to see the IOTA protocol being utilized to secure a wide variety of data points in this project. Digitalizing the RBM systems for safer and more efficient industrial plants is only one of many applications where IOTA will be used in the future.
The CEO of Best Materia, Shigemitsu Kihara, sees great potential in the IOTA tangle to securely store and efficiently process the collected data:
Because of the aging problem in Japan, we seriously need the AI system supporting our business in place of retired RBM consultants. We expect that IOTA tangle will enable us to securely collect and store RBM-related data including sensitive plant information which is the key to the accuracy of the AI system.
The project will develop a cloud-based SaaS software that must fulfill a number of capabilities. These include the creation, management and maintenance of a decentralized database to securely store the sensitive information. Furthermore, an AI system will be developed that has a large database and can make predictions for future maintenance.
IOTA will take a pioneering role
Furthermore, the digitization of infrastructure data is to be automated so that personnel and development costs can be saved in the long term. In the future, AI and IOTA will play a pioneering role within corporate processes:
For example by combining 5G and IoT on-site sensors we can improve the current more manual approaches to gathering data. In addition to that, the same technology that will be used in plants can potentially be used in other industries like the manufacturing of goods and the construction of roads and bridges as well.
NEDO is an independent administrative agency under the Ministry of Economy, Trade and Industry of Japan. This year, the institution is providing funds of US$1.38 billion for domestic and international R&D projects of private companies and universities in Japan. NEDO acts as an innovation accelerator in the areas of energy and global environmental problems to drive the improvement of industrial technology.
By using the IOTA Tangle's, the company aims to capture a large share […]