Click here to view original web page at www.zerohedge.com
A better than expected record rebound in GDP prompted traders to buy the 'rumor' ahead of tonight's explosive set of earnings from FB, TWTR, AAPL, & AMZN with stocks running stops through gamma pivot levels, technical levels, and rolling over... At around 1315ET, the algos went wild...but a weak close as month-end looms...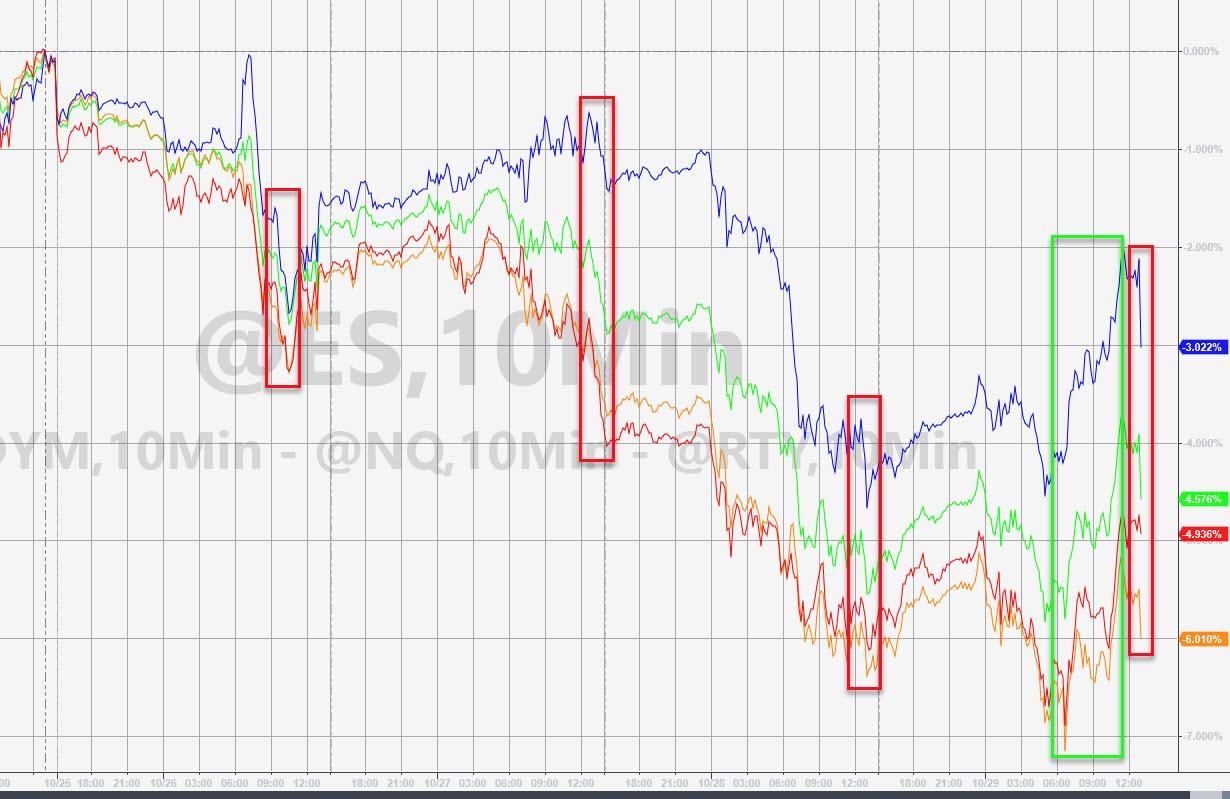 But no bounce in Europe...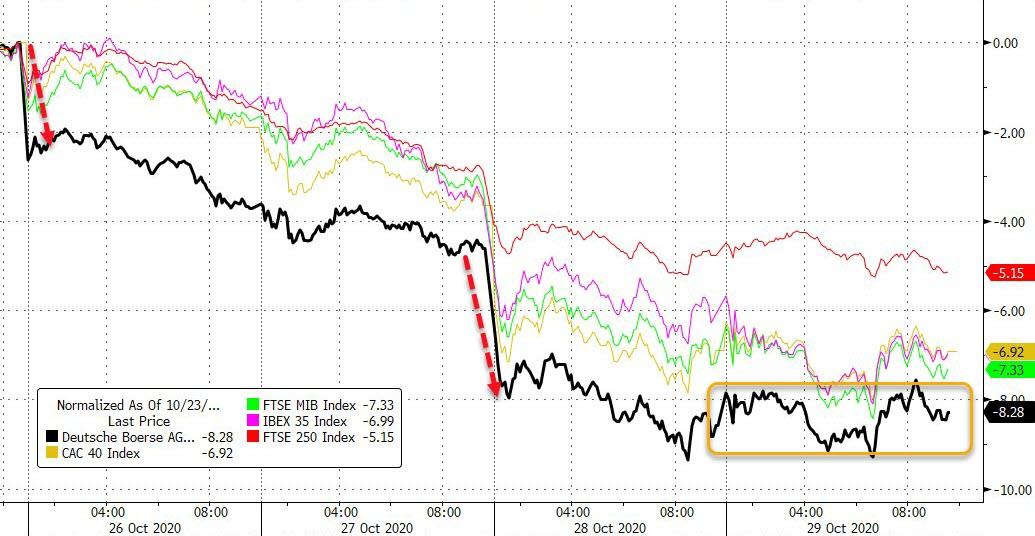 S&P Futs ran above the 3300 pivot and then took out yesterday's opening ledge stops before rolling over, tumbling back to that Gamma pivot...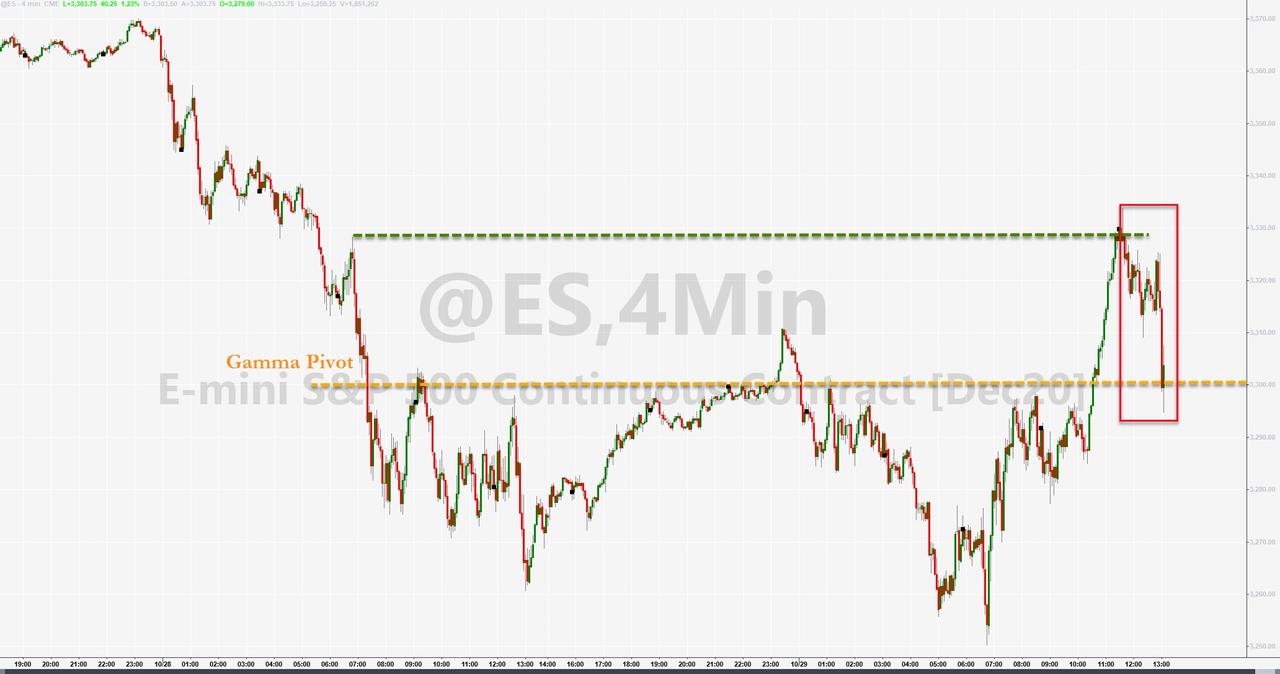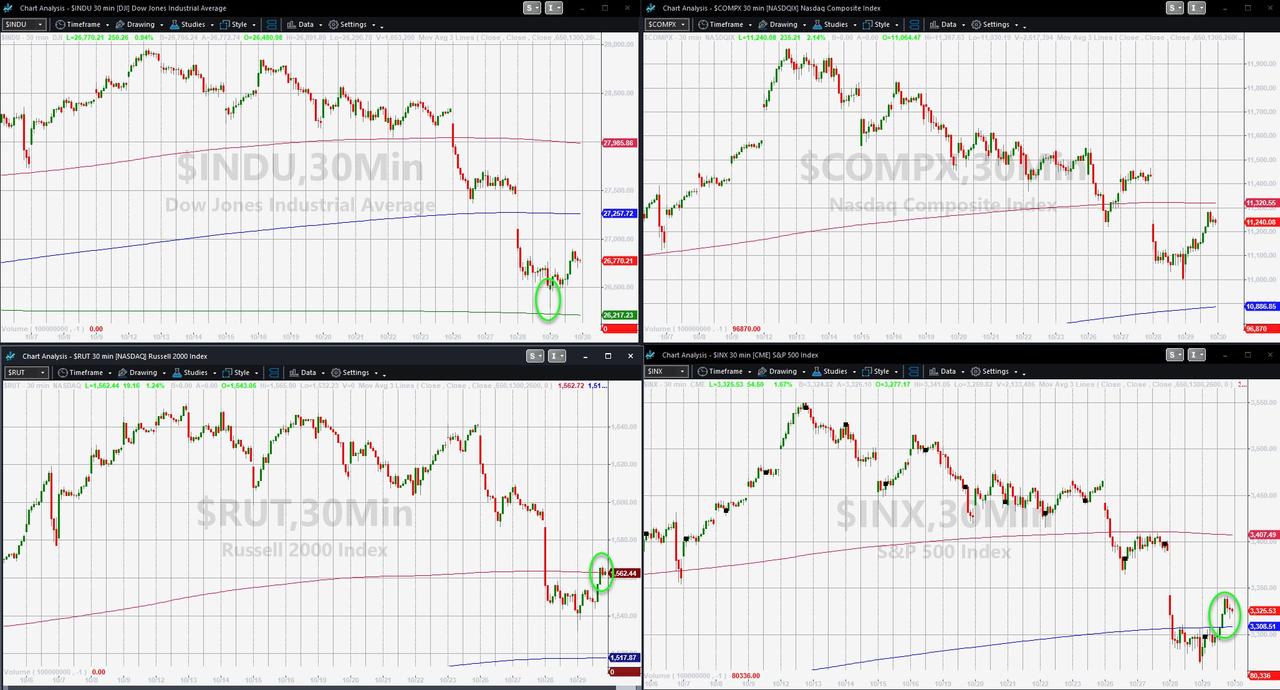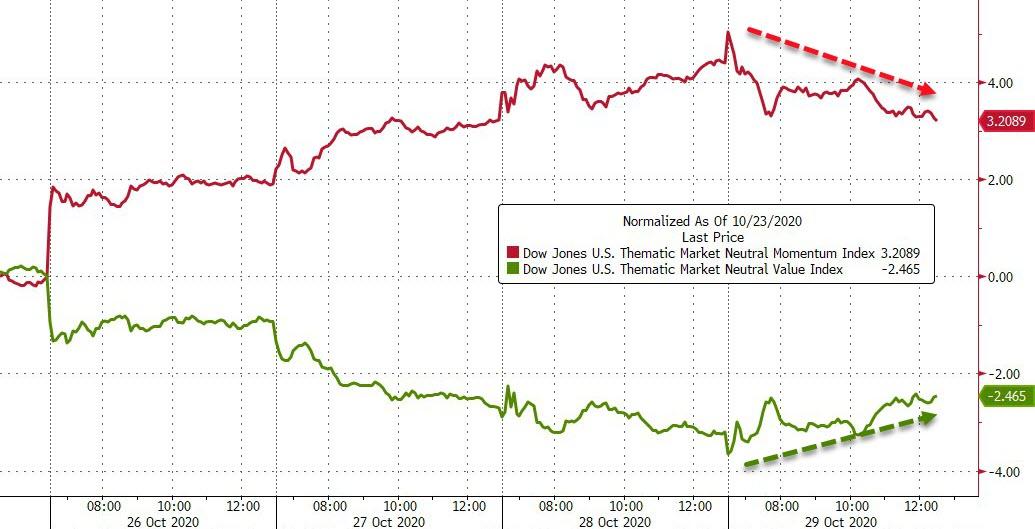 XOM held its dividend steady for the first time in decades (but didn't cut it) leaving its yield (in absolute and spread terms) at record highs...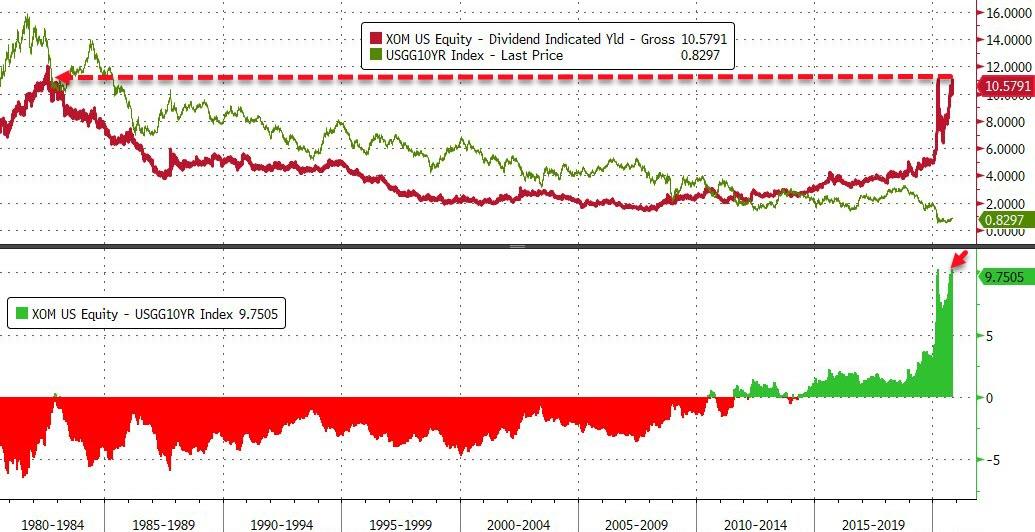 FANG Stocks soared ahead of tonight's earnings extravaganza...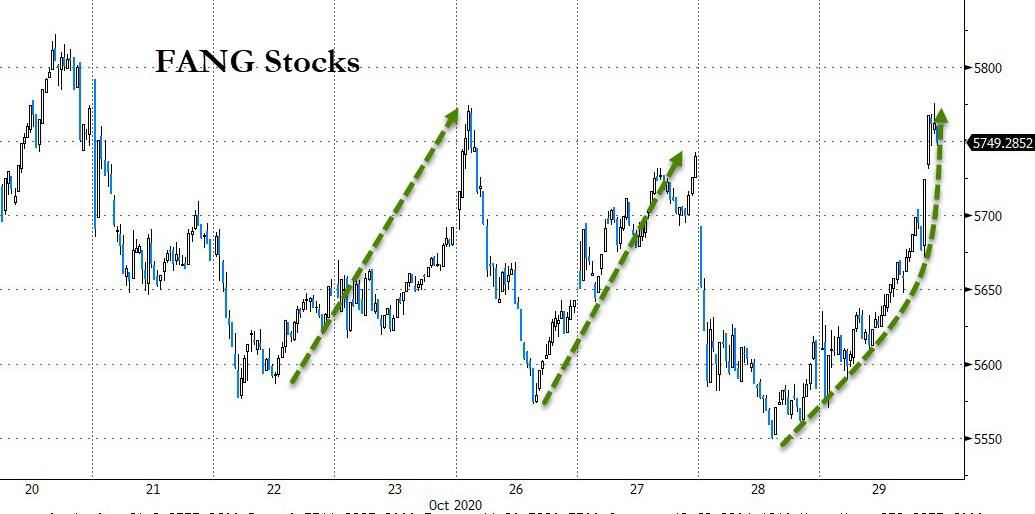 As opposed to yesterday's "Sell it all" day, today saw bonds dumped as stocks pumped...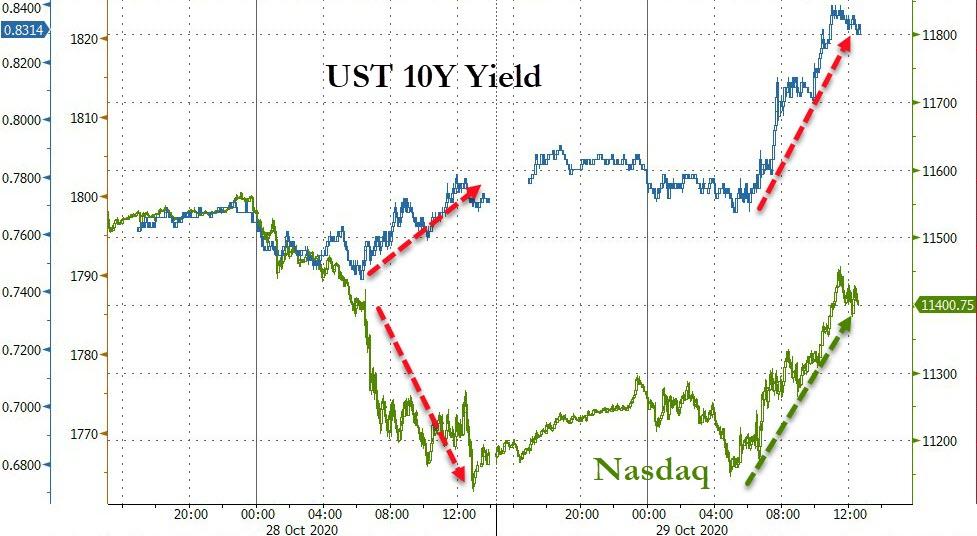 But bonds made the headlines as an ugly 7Y Auction and reports of a big offering from Boeing (~$5bn) which would require rate-locks sparked a considerable spike in yields, basically erasing the week's yield drop...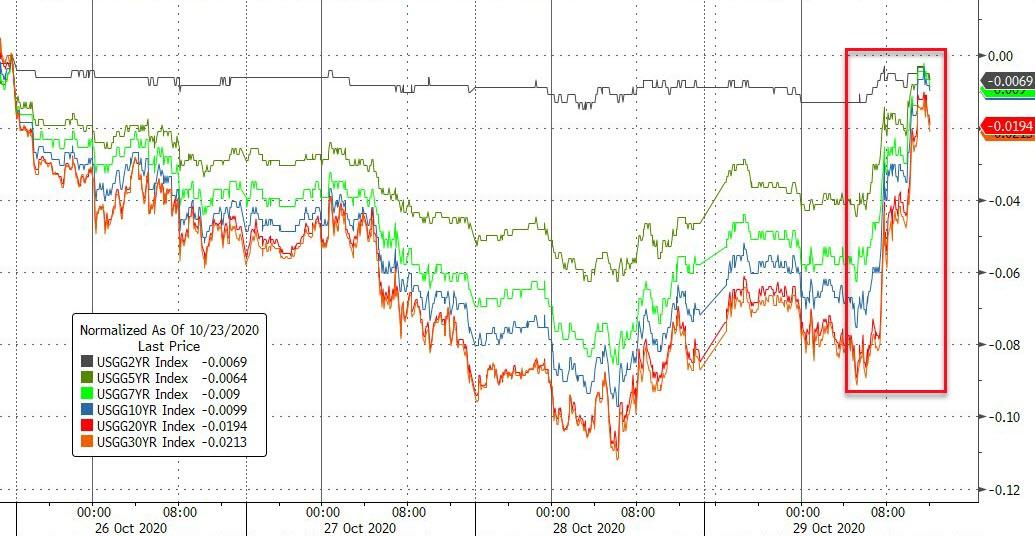 10Y pushed back above 80bps but we can't help but a sense of deja vu all over again as after Boeing's issuance, we will see this pressure unwind...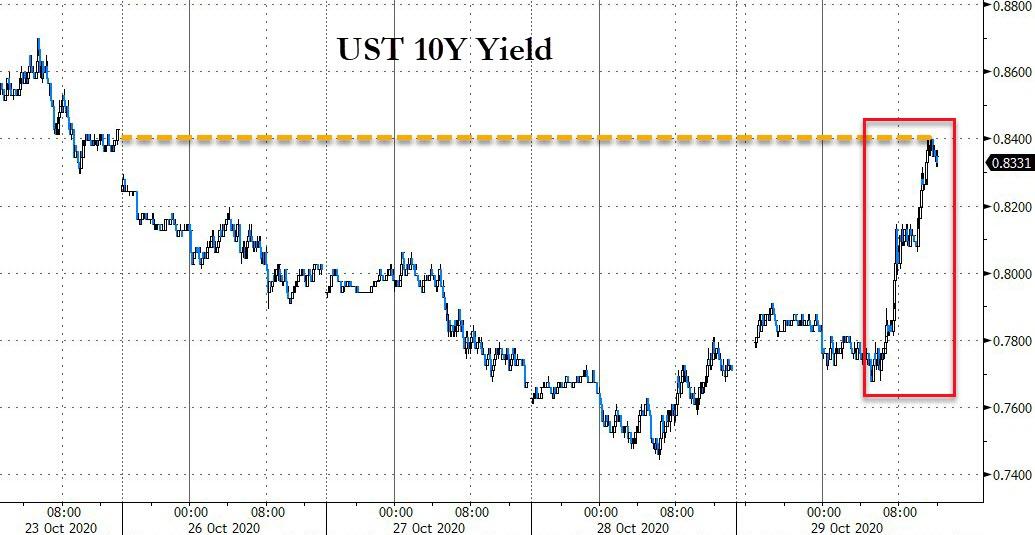 Source: Bloomberg
Real yields soared higher today (gold largely shrugged it off) to its highest since July (still negative though)...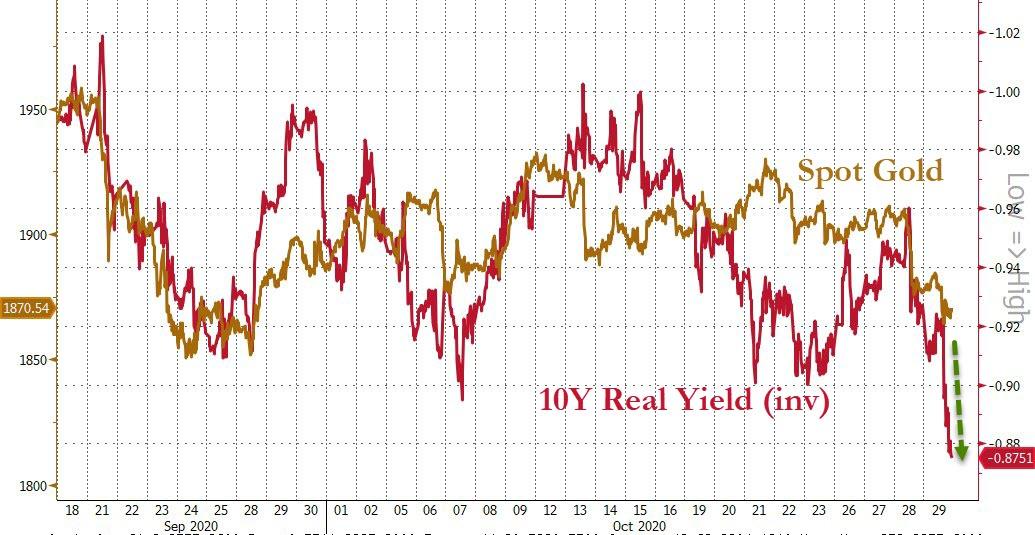 Source: Bloomberg
The Dollar jumped to 3-week highs before rolling over a little...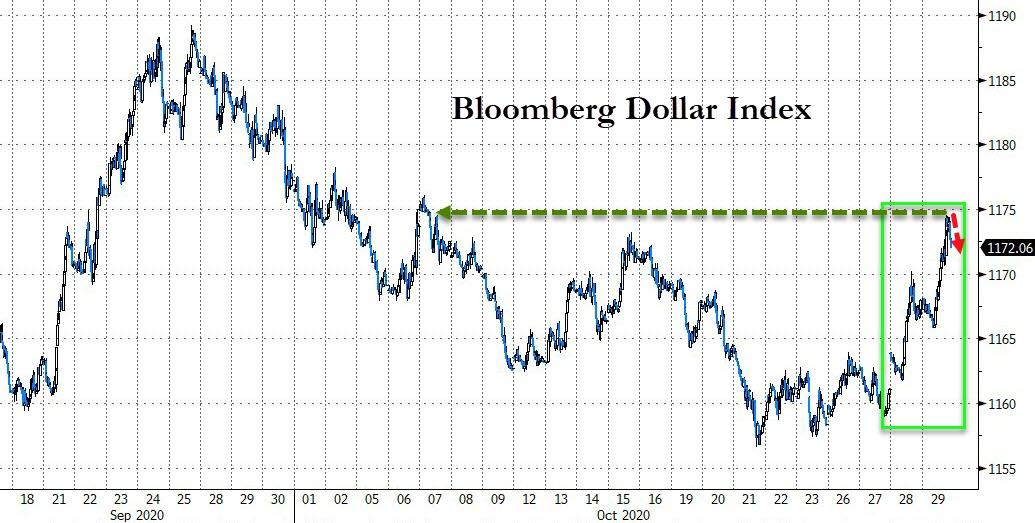 Source: Bloomberg
10Y Yields reversed at their 200DMA once again...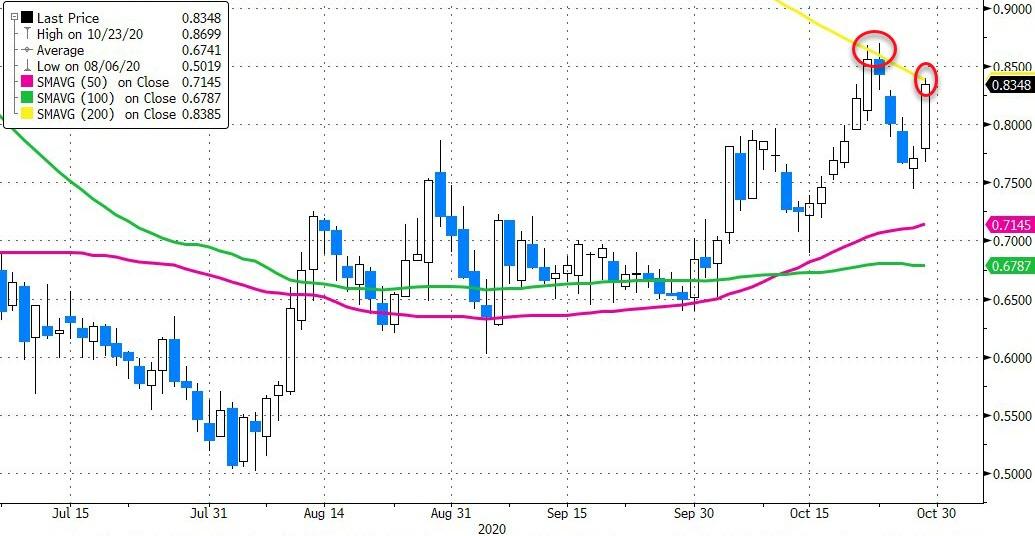 Source: Bloomberg
As the Euro tumbled on ECB promises of more money-printing...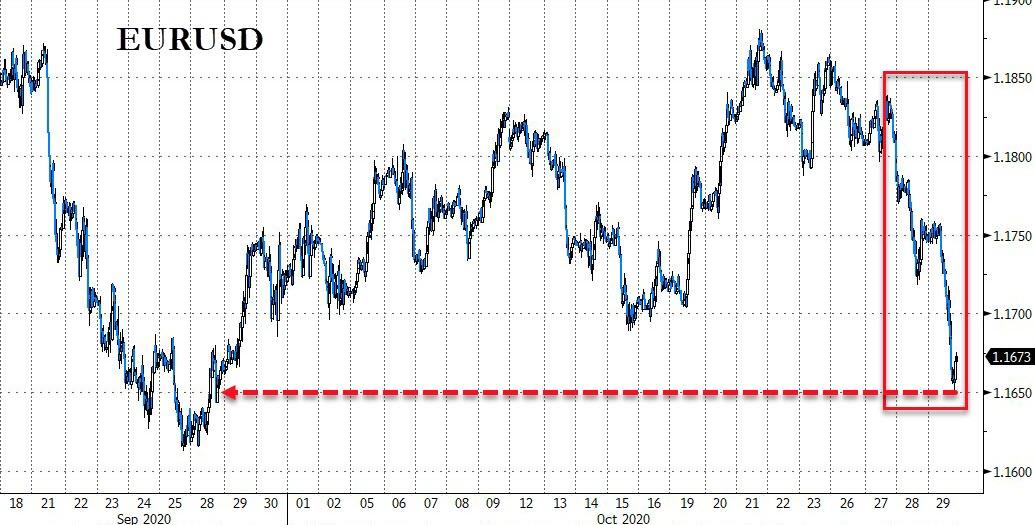 Source: Bloomberg
EURUSD's drop stalled perfectly at the 100DMA however...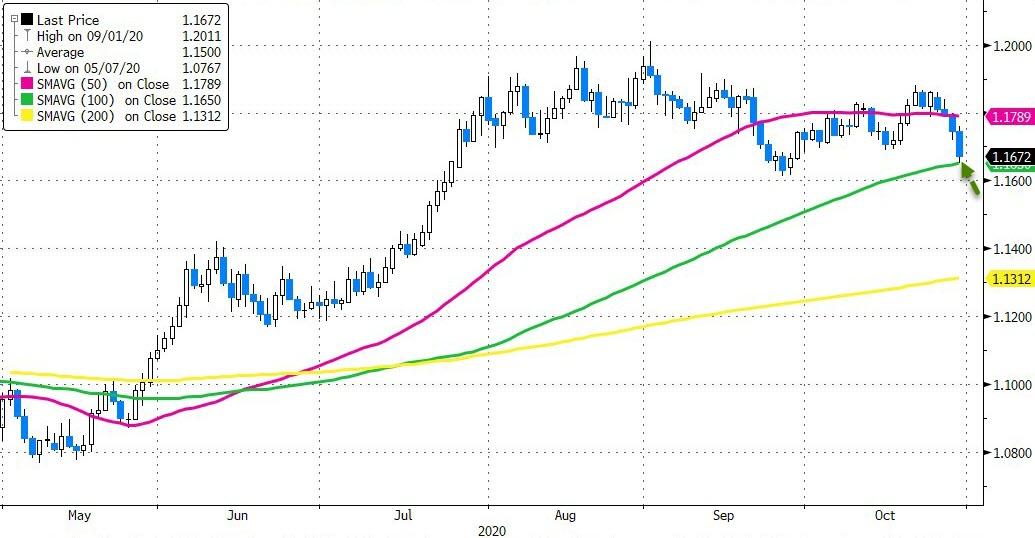 Cryptos were mixed today with ETH and BTC higher...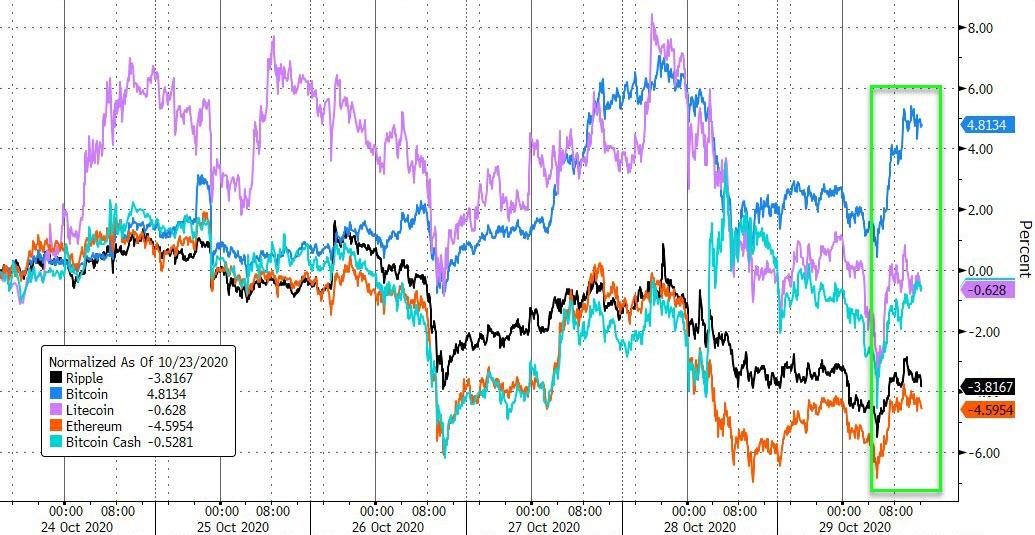 Source: Bloomberg
Bitcoin bounced higher off $13,000 once again...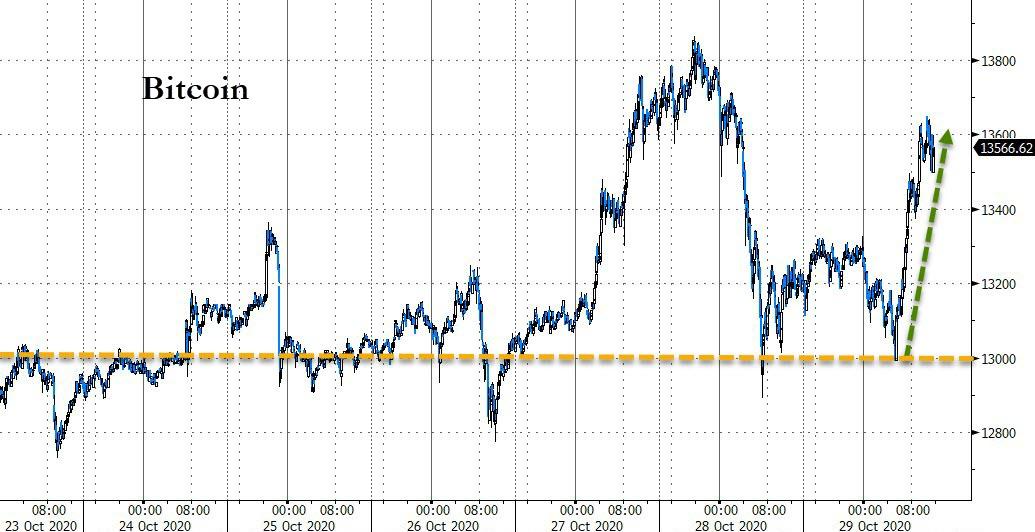 Source: Bloomberg
WTI crashed to a $34 handle - 5 month lows...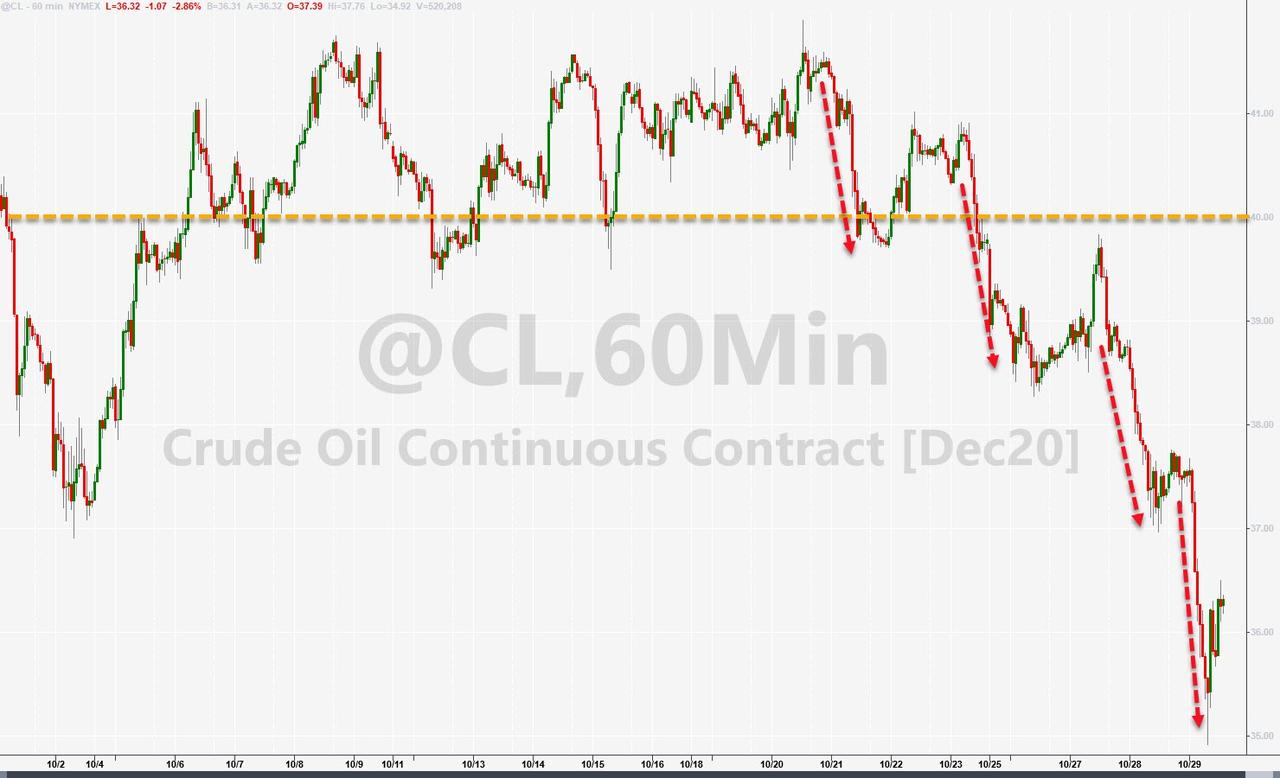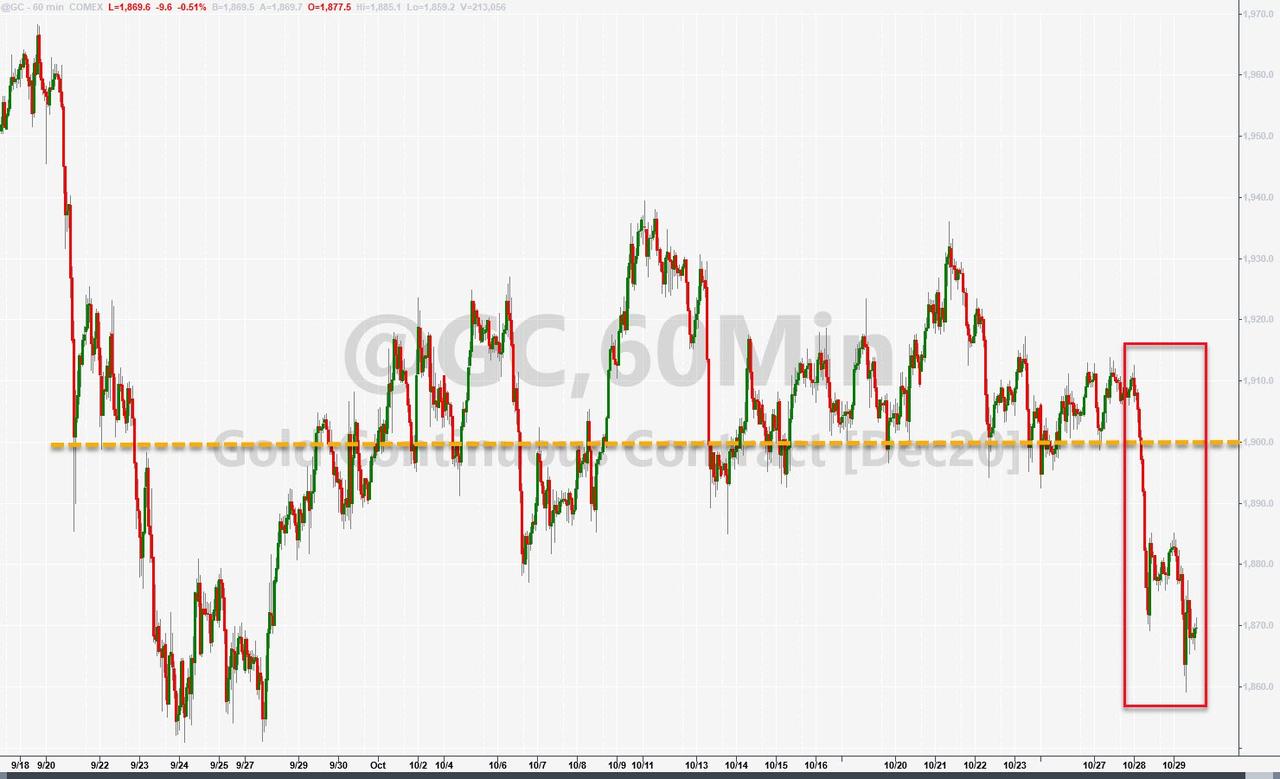 Finally, we note that the market's fear of a contested election has subsided significantly...