Click here to view original web page at www.trustnodes.com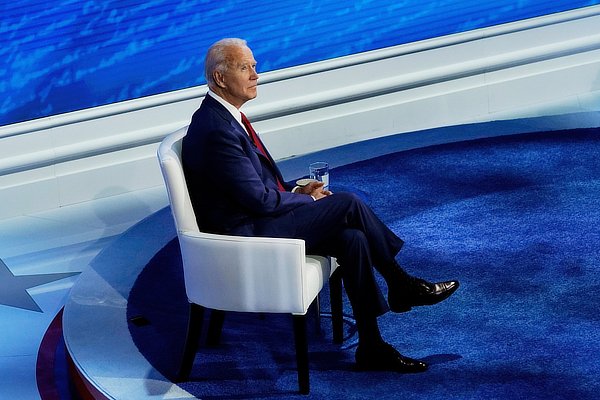 Bitcoin has jumped above $14,500 as election results keep coming in with Biden now extremely close to winning the presidency.
264 electoral votes have been cast for Biden and 214 for Trump with 270 needed, but the race is not over with four states in a very close count.
Pennsylvania has been the most eventful of them with an initial big gap of 400,000 votes in favor of Trump now closing to just 150,000 votes.
There's still some 600,000 votes left to count, with betting markets giving it to Biden at 1:1.3.
Some half a billion have bet in the Biden v Trump race in just one betting market, Betfair, and they're giving Biden 1:1.17 odds.
That is for one dollar, you get back just one dollar and 17 cent, while for Trump you get back close to six dollars.
Prior to the election the markets were betting on Biden 3 to 1, but early on November 4th it looked like Trump might win it.
Interestingly, stock futures at that stage pointed to down. The mail-in ballots however turned the race towards blue, with stocks rallying too, up 3%.
That suggests markets favor Biden, perhaps because the pandemic would then somehow just go away with some magic vaccine found somewhere.
In addition, there would be less pressure on trade if Europe and China isn't being tariffed at speed, with it unclear whether Biden would take on the tech monopolies.
As it stands, however, the race is still running and undecided. But bitcoin seems to like the chances of a Biden presidency: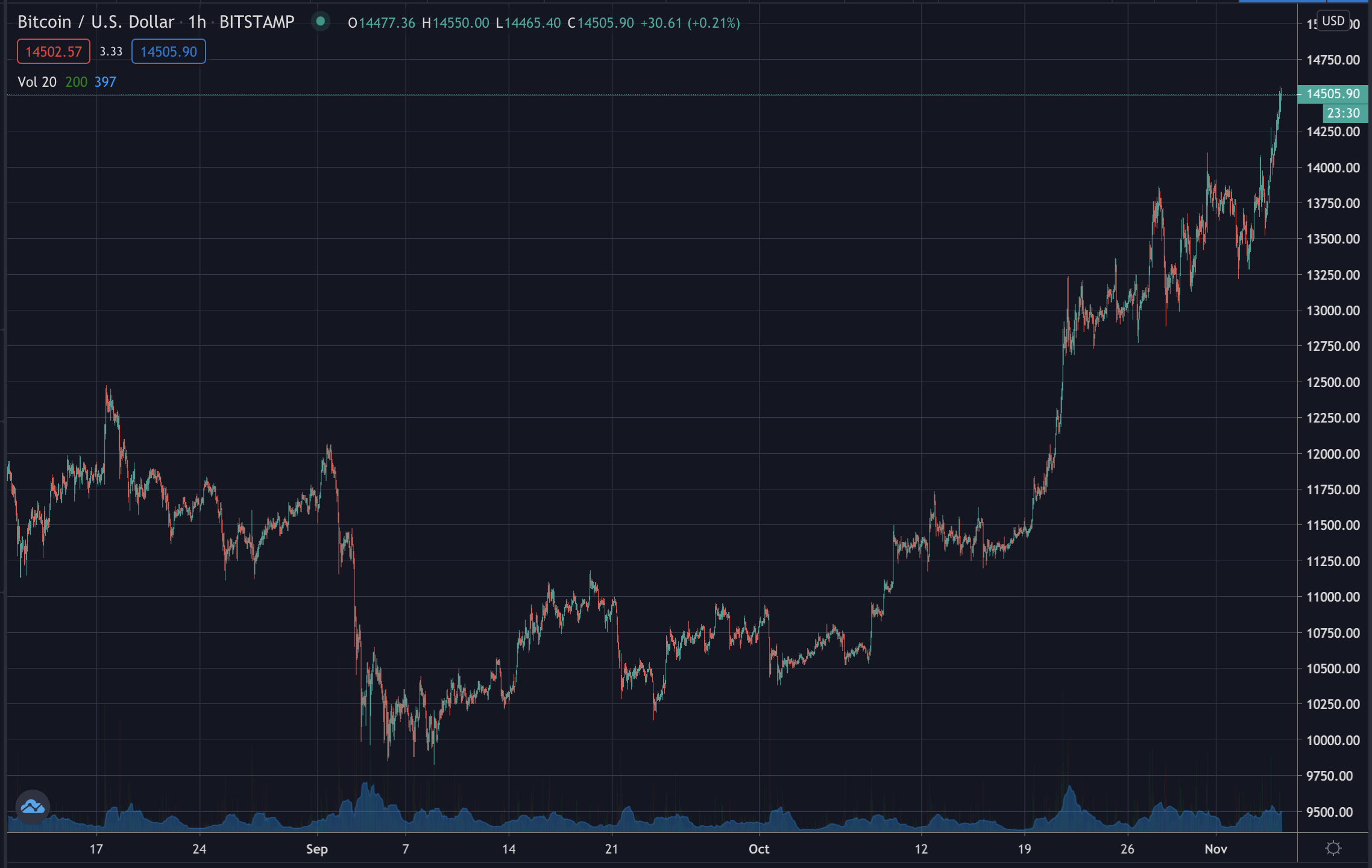 You'd think bitcoin would have been happier with Trump, but the Trump administration has not been nice to this space.
They denied a bitcoin ETF, even for accredited investors, and they failed to engage in any accommodative reforms for capital formation in light of technological changes.
Then Trump came out to outright dis bitcoin in one of his biggest mistake as his core base was appalled by it.
In light of those, you would have expected big concessions during election season, but nothing came out of Trump.
If there is to be a Biden administration, little is know about how they would approach this space, but Trump gave nothing so from Biden at least nothing is expected.
Except at least $1 billion for blockchain tech like the EU, and maybe more, with America unable to afford sitting back in the tech race.
Ironically therefore he may well be more accommodative, not that he'd have much choice as the private sector is leading and the European jurisdiction is competing.
By now however we've learned to not expect much from American presidents. Just hopefully they don't start another war or provoke a pandemic and we'll be happy.
264 electoral votes have been cast for Biden and 214 […]