Click here to view original web page at www.denisonyachtsales.com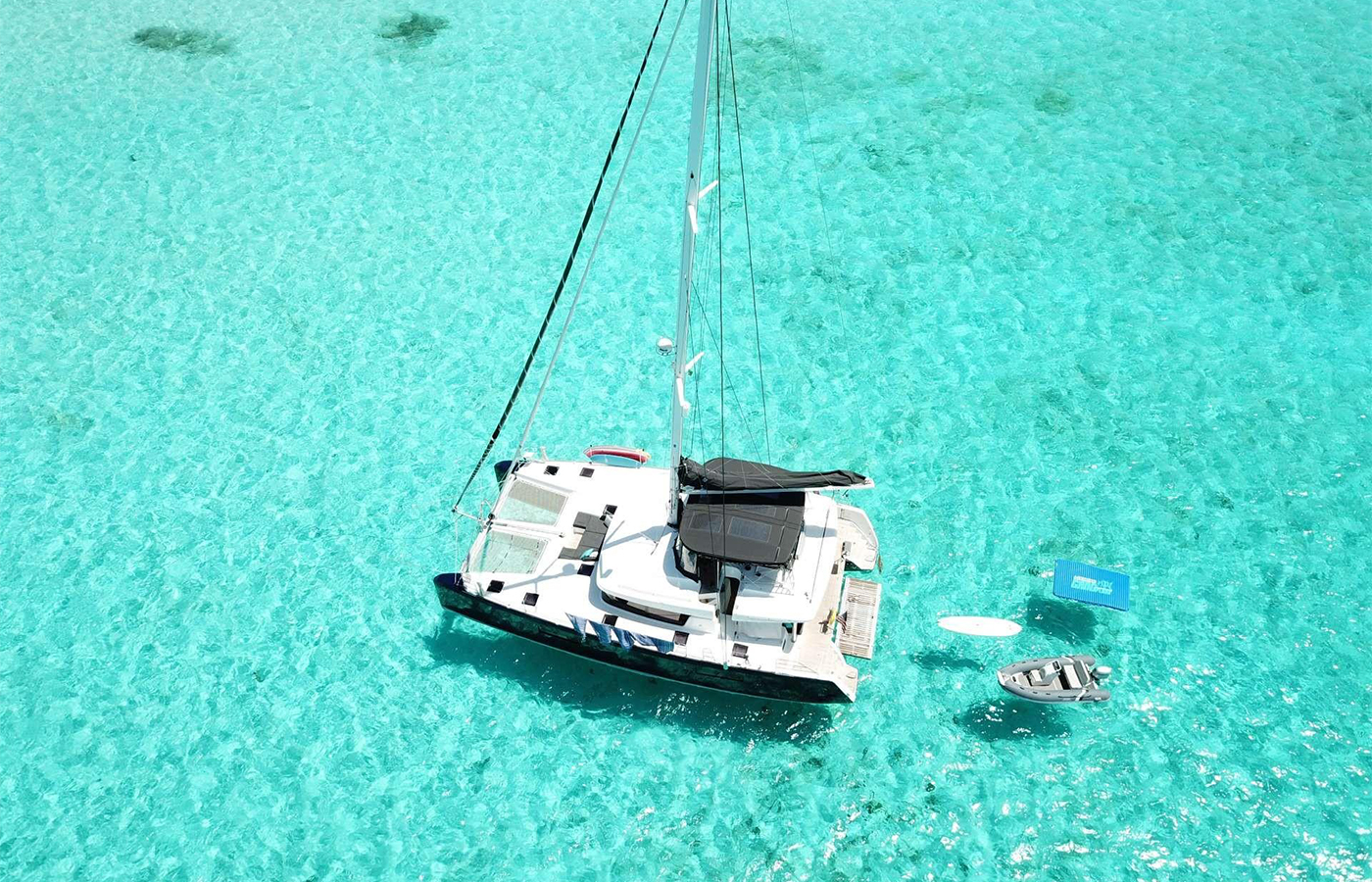 Bitcoin was used to purchase a 52′ Lagoon catamaran in Fort Lauderdale, Florida. The buyers were introduced by Denison yacht broker Michelle Ropiza, and they purchased this yacht using a combination of US dollars and cryptocurrency.
Bitcoin is a form of digital, unregulated currency traded anonymously, without banks or middlemen. Payments are made through a digital wallet on a computer or smartphone. Cryptocurrency can be purchased from Bitcoin exchanges or obtained from other Bitcoin users. You can spend bitcoin like any other money via a mouse click or a cellphone app. Bitcoins flow from your digital wallet into the account of a retailer, just as dollars might flow digitally from your bank account into a store without you ever holding the printed $100 bill in your hand.
This isn't the first time a yacht was purchased using cryptocurrency. In December 2014, Denison became the first large-scale yacht company to accept bitcoin for luxury charter bookings and boat sales at all price points, including multimillion-dollar deals. In June 2018, Denison announced the first day charter booked using Bitcoin as payment and in 2016 announced the first yacht sale using bitcoin. This paved the way for making yachting more accessible.
"It is our job, as the dealer or broker, to make purchases as easy as possible," said Bob Denison, president and founder of Denison Yachting. "Firms should be willing to go out of their way to make transactions accessible for all clients. And of course, this approach is just good for business, and doesn't solely apply to the topic of Bitcoin."
Denison Yachting actively participates in the Bitcoin network. At Denison HQ in Fort Lauderdale, you'll find 8 Antminers that are currently supporting the blockchain, 24/7.
This yacht purchased using Bitcoin has large, bright staterooms that maximize comfort and privacy. Air-conditioning is available throughout the yacht with separate controls in each cabin. She can accommodate 6 guests in 3 cabins with ensuite heads and walk-in showers. This catamaran is equipped with a large water maker for rinsing off after a swim in saltwater. The spacious flybridge deck has a large bimini top to keep guests cool under its shade and makes for the perfect area for al fresco dining and lounging.
This Lagoon 52 is located in Fort Lauderdale with an asking price of $839,000 at the time of sale. She's the fifth yacht purchased with Denison using cryptocurrency.