Click here to view original web page at www.benzinga.com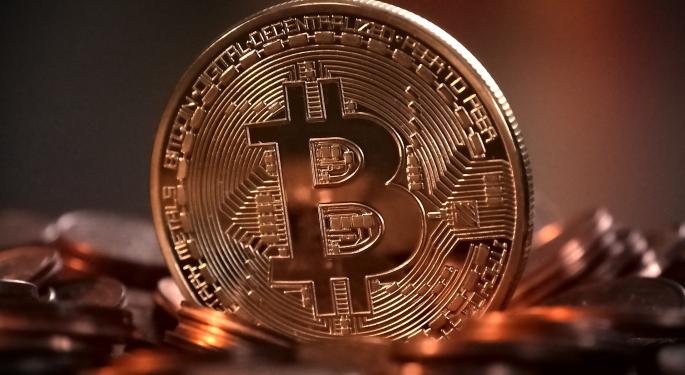 Every week, Benzinga conducts a sentiment survey to find out what traders are most excited about, interested in or thinking about as they manage and build their personal portfolios.
We recently surveyed a group of over 400 Benzinga investors on future Bitcoin price action and asked if Bitcoin reach $100,000 by 2025.
60% of respondents said they believe Bitcoin will reach the $100,000 mark in the next five years.
Will Bitcoin Reach $100,000?
Having recently climbed back to the $18,000 level, it's no secret the price of Bitcoin is surging of late. $18,000 is the highest level Bitcoin is trading at in three years, having hit its all-time high around $20,000 back in December 2017.
So what do Benzinga readers believe will happen to the price action of Bitcoin inside the next five years?
New Traders Swear By Benzinga Options
We sift through this volatile market for consistent trades so you don't have to. Get Benzinga Options: Starter Edition to follow Benzinga's high-conviction options trades.
One optimistic respondent sees Bitcoin reaching $100,000 by 2025 given "as governments continue to print money, along with inflation in general, cryptocurrency should naturally go up in price. I believe Bitcoin has the potential to be the next big investment other than gold."
"Especially with the younger generation interested in cryptocurrency and brokerages offering the opportunity to invest in Bitcoin, there will be more adults than ever using their Bitcoin instead of bank cards, credit cards in the not-so-distant future," the respondent concluded.
Another respondent said, "Mass retail investment adoption of Bitcoin is occurring in 2020 along with institutional investments. Bitcoin's value is that there is a set supply and can be utilized as a hedge against government-manipulated currencies."
As a matter of supply and demand theory, another participant stated "as the quantity of an item decreases, and the demand for that item increases, concurrent with enhanced applicability like Bitcoin will have in retail settings, there seems to be no way that Bitcoin can remain under $100,000" by 2025.
Meanwhile, 40% of respondents said Bitcoin will not reach the $100,000 price by 2025. Among those less eager to back a positive growth trajectory for Bitcoin, one respondent summarized many readers' views as to why Bitcoin will not reach $100,000 in the next five, in midst of a wave of what many believe is pure speculation.
"As of right now the price action with Bitcoin is all speculation and inflation. I won't say it's impossible Bitcoin will grow to $100,000 but that rate of growth seems unprecedented if the economy stabilized between now and 2025," the reader said.
This survey was conducted by Benzinga in November 2020 and included the responses of a diverse population of adults 18 or older.
Opting into the survey was completely voluntary, with no incentives offered to potential respondents. The study reflects results from over 400 adults.
Where to put $100 right now
Benzinga's Breakout trader is already up over 400% this year… and that was before he uncovered the next Netflix…
This former buy-and-hold investor learned to buy breakout stocks... so he quit his job and began trading full time.
And for the first time ever, Benzinga is inviting you to trade along with him:
How I've Made 400% Returns So Far in 2020
'Covid Stocks' is a phrase that does no justice to how well these trades have treated me this year. Trading against two giant sell-offs and unprecedented market volatility takes more than an eye for good stay-at-home picks: It takes hard work and deep technical knowledge.
And that's exactly what I've brought to the table for my subscribers this year, picking winner after winner leading to huge breakout gains. Plus I've maintained such a risk-off stop loss strategy, you could say it's impossible to regret following my trademark, Alpha Factor system.
That's why today I'm opening Benzinga Breakout to the public -- to share the wealth, so to speak. And show new traders and investors just how easy it can be to beat this crazy market against all odds!
© 2020 Benzinga.com. Benzinga does not provide investment advice. All rights reserved.