Click here to view original web page at www.cryptocompare.com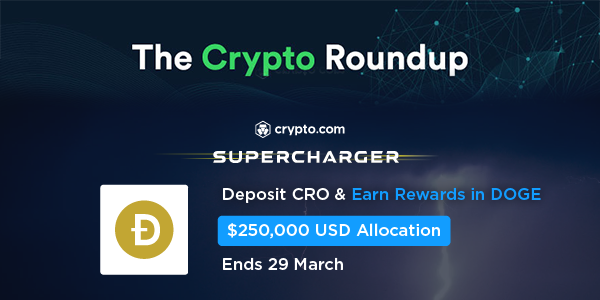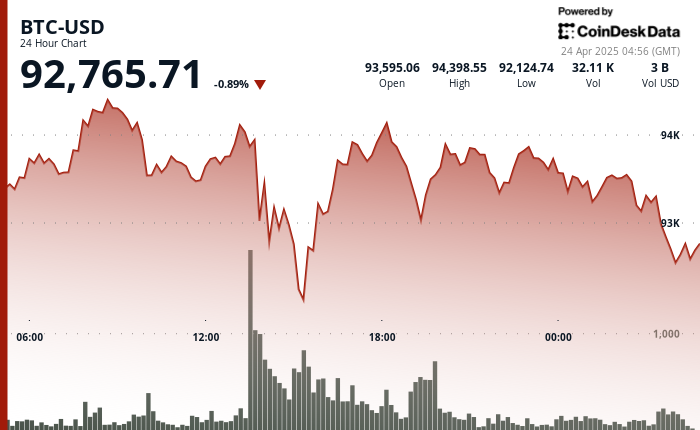 Crypto.com is pleased to announce that Dogecoin (DOGE) has been listed on Supercharger, a one-click liquidity mining platform on the Crypto.com Exchange.
Crypto.com Exchange users will receive DOGE as rewards for depositing CRO tokens into the Supercharger pool.
Event Timeline:
29 Mar 3:00pm UTC: Charging Period Ends
30 Mar 1:00pm UTC: Acceptance Period Begins
31 Mar 1:00pm UTC: Reward Distribution Period Begins
30 April 1:00pm UTC: Reward Distribution Period Ends
Charging Duration (First 30 days)
Users can deposit and withdraw from the Supercharger pool (with no gas fees) at any time during the Charging Period. Price of the reward token is determined at the end of this period.
Reward Distribution Period (Next 30 days)
Users will receive their reward tokens during the Reward Distribution Period based on their share of the liquidity provided during the Charging Period. Their eligible reward tokens will be distributed daily during this 30 day period after accepting the reward terms. Users will forfeit a portion of their reward if they do not accept the terms before the Reward Distribution Period begins.
Allocation:
The total allocation amount is USD 250,000 in DOGE.
Rewards Calculation
Find out how to calculate your rewards here.
NOTE:
Participants may withdraw their CRO deposits from the pool at any time.
Participants can make multiple deposits throughout the duration of the event.
If the participant fails to accept their reward allocation before Rewards Distribution Period begins, they will lose the portion of the reward that was scheduled to be distributed. They are still entitled to the remaining portion of their reward, and can redeem it by logging in to the Exchange and accepting their allocation.
Crypto.com reserves the right to cancel or amend the Supercharger campaign rules at its sole discretion.
Sign up for the Crypto.com Exchange, deposit CRO and prepare to earn DOGE!