Click here to view original web page at seekingalpha.com
Editor's note: Seeking Alpha is proud to welcome Unwritten Research as a new contributor. It's easy to become a Seeking Alpha contributor and earn money for your best investment ideas. Active contributors also get free access to SA Premium. Click here to find out more »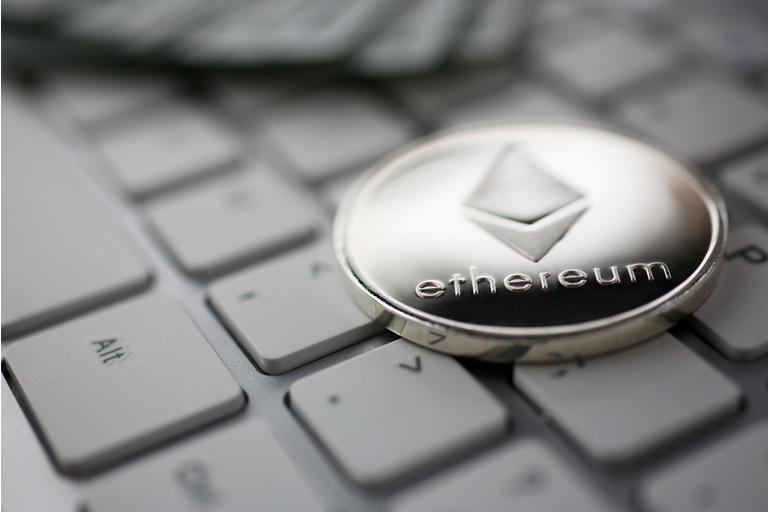 The Ethereum network is emerging from the crypto world on its own merits, as the leading global digital payment settlement platform. As a result, I expect the network's currency, Ether (ETH-USD), to outperform Bitcoin (BTC-USD) as well as all high-beta equities with similar levels of risks and market capitalization over the next two years.
This relative appreciation is expected even as price volatility decreases, following a greater institutional adoption of Ether.
My bullish stance is based on:
The outstanding performance of Ethereum as a network and settlement infrastructure
The superiority and growing size of the Ethereum developer community
Decisive network scalability improvements in the development pipeline, and
An expected decrease in liquidity
Ethereum's performance momentum
There was a large price performance gap between Ether and Bitcoin following the implosion of the ICO bubble in 2018. However, in Q1 2021, Ether generated 57% higher returns compared to Bitcoin:

I expect this trend to continue and see 2022 as the breakaway year for Ether, reaching a price of $3,500 by EOY 2022. Now, let's examine in more detail some key Ethereum metrics, which will help us determine its growth trajectory.
Core network
The Ethereum network connects 563K active addresses, up 3.7x since January 2020. While Ethereum still lags behind Bitcoin on this key metric of network health, the gap is closing fast. The ratio of Ethereum to Bitcoin active addresses is now 48% from the January 2020 low of 26%.
Ethereum miner revenue reached an all-time high of $1.4 Billion in March, reaching similar levels to Bitcoin at $1.5 Billion. The Ethereum network's hash rate (or computational power) increased 65% in the last quarter alone. Most importantly, the cost of a 51% attack is now higher for Ethereum than Bitcoin on a market cap adjusted basis.
Behind those quarterly figures, two constants: the current implementation of the Ethereum network, based on Proof of Work, is healthy and emulating the strength and security of the Bitcoin network. This is all evidence of a solid foundation for growth. Let's now delve into the ecosystem operating on that foundation.
Application layer: Explosion in use cases
Decentralized applications (dApps) running on Ethereum now cover a wide range of verticals including lending, trading, gambling, insurance, content streaming, file exchanges, NFTs or even litigation financing. Almost all digital goods and services can benefit from an autonomous and decentralized (read: disintermediated) settlement system. The possibilities for Ethereum are astronomical.
Self-executing contracts are the logic layer behind all dApps and the core innovation delivered by Ethereum. There are 6,500 smart contracts currently deployed on the Ethereum blockchain by 1,750 active dApps supporting on a daily basis 2 Million transactions by 144k users for an exchanged value of $474 Million.
The emergence of NFT tells another version of this story. ERC-721 (NFT) contracts now number 19,000, with trading volumes exploding from $12 Million in December 2020 to $342 Million across the top three NFT marketplaces in February.
Riding the growth wave of DeFi
The highest level of activity for dApps still resides with Decentralized Finance. DeFi apps reached a peak of $46 Billion in total value locked in March 2021 - 25 times the $650 Million reached back in January 2020. The DeFi market cap stood at $95 Billion by end of Q1 2021, 18x the $5.4 Billion raised by ICOs during the 2017 crypto bubble. Ethereum now operates on a very different scale.
In Q1 2021 settlements on the Ethereum network reached $1.6 trillion. In February, the Ethereum network settled more of its native currency in USD value than what Bitcoin network settled for its own coin. The opportunity ahead remains much larger however - global settlements and payments facilitated by the likes of SWIFT are in the $ Quadrillion range
Bridges to the fiat economy
Admittedly, due to the circular and incestuous nature of some of the underlying transactions, as well as the excessive leverage present in the system, one should apply a healthy dose of caution when utilizing the above metrics.
That said, crypto volumes will most definitely end up fully integrating with the fiat system. Case in point, we recently saw Visa and Mastercard introduce fiat/Crypto bridges. PayPal offers crypto checkout options for their merchants. Banks and mortgage lenders have started to accept cryptocurrency collateralization for fiat loans. I view this as evidence of how the exploding but somewhat circular DeFi settlement volumes will attract the traditional players, their mainstream audience, and the entire fiat economy over the next few years.
Similarly, we will see Ethereum powered dApps acting as back-ends to traditional (and centralized) front end applications. For instance, as traditional brokerage firms start to offer crypto trading to compete against the likes of Coinbase, they naturally will want to use the market making capabilities of a decentralized and Ethereum based exchange to expand their crypto offerings or secure better prices.
To fiat customers, the Ethereum powered transactions will be invisible as their user experience remains what they are used to. However, on the backend, Ethereum will gain ever expanding volumes and Ether will appreciate.
Next: Machine to Machine transactions
As if the above is not disruptive enough, a bigger game-changing shift is on the horizon. We are starting to see the emergence of machine-to-machine transactions powered by the Ethereum network. A future of machine embedded digital wallets (automatically handling all forms of monetary transactions through the Ethereum network) is no longer theoretical - this could become the dominant form of transactions in the next few years as Ethereum and IoT combine forces. Ethereum is again at the core of this revolutionary development.
The Ethereum developer community
Ethereum has the dominant developer community in Crypto with a 6.5X scale advantage against Bitcoin and a 10X+ advantage against every other cryptocurrency. The gap has been expanding steadily since early 2020. When it comes to actual development activity, Ethereum has at least a 2X advantage against Bitcoin. In 1Q 2021 the main Ethereum GitHub repositories were at a 10% to 20% activity level when compared to the leading open-source project (Microsoft/vscode), and Bitcoin at 4% to 7%.
Ethereum also ranks #55 in the GitHub rankings (a measure of popularity among developers), at a similar level to other infrastructure plays such as AWS, Azure or Google Cloud and again 2X Bitcoin's ranking.
To use some simplistic math as an attempt to estimate the value of the Ethereum developer network, we count 2,500 active contributors to the broad Ethereum ecosystem and 200,000 Solidity (the programming language for Ethereum smart contracts) developers. Today 10,000 "engineers" work at Goldman Sachs supporting an enterprise value similar to the Ethereum market cap at $250 Billion. Goldman manages $2 Trillion in assets and earns 2.25% in fees - $45 Billion in revenue. 79% of that revenue is paid out to employees and otherwise spent leaving us with $9.5 Billion in net earnings accruing to shareholders.
In the crypto, open-source and decentralized world of Ethereum, developers are unpaid and the infrastructure costs are covered by the network through currency issuance and fees. Marketing is free, there are no customer acquisition costs and the assets under "management" inflate organically. Goldman as Ethereum would generate at minima $45 Billion in earnings and be worth $1.17 Trillion or $117.5 Million per developer. This puts a value on the Ethereum developer network alone of $300 Billion.
Our point here is not the obvious math. It is the size of the gap in value generated by a differential in quality developer resources when dealing with a vertically integrated financial services ecosystem. Ethereum has been winning the developer engagement race since early 2020 and that momentum will carry forward not just against Bitcoin but most importantly against the many Ethereum clones.
Scalability improvements
The explosion in volumes causes network congestion and drives up transaction fees. To put things into perspective, currently, Bitcoin runs at ~7 transactions per second [TPS], Ethereum at 15 TPS and Visa at 1,700 TPS. Transaction fees on Ethereum reached a peak of $25 in Q1 2021.
These figures unfortunately create roadblocks to building a massive transactional ecosystem. Fortunately, step function improvements are launching this summer with several Ethereum 1.0 Layer 2 scalability solutions reaching commercial viability:
Polygon. A complete layer 2 solution offered by Matic and based on the Plasma framework. Already live. Tested at 7,200 TPS.
ZK rollups. Already live; current implementations are for token transfers and specialized applications. Target of 2,000 TPS for those applications.
Optimism public main net. Now delayed to July of this year. Applies to general Ethereum 1.0 smart contracts and provides an easy migration path for existing contracts. Target of 500 TPS across a wide breadth of applications.
Meanwhile the next generation solution, started six years ago, will progress to a partial implementation in 2021. Ethereum 2.0 will increase throughput by a factor of 1,000+ and dramatically reduce both energy consumption and fees through migration to a Proof of Stake consensus mechanism and the implementation of side chains offloading the main chain through data sharing. The Ethereum 2.0 main chain went live in December 2020 and reached over 113K validators with 3.5 Million+ Ethereum staked by end of March 2021.
The next phase (which requires a minimum of 262K validators and 8.4 Million total Ethereum staked) is now expected by Q3-Q4 2021 and will provide 64 shards offloading the main chain. After successful testing, the shards will start supporting actual transactions and the migration of the Ethereum 1.0 chain to a dedicated Ethereum 2.0 shard commences.
The bottom line: Scalability improvements are now accelerating, miners are not revolting, and a clearer path to a step function in ground-breaking scalability without sacrificing security and decentralization has been firmly established. Ethereum will emerge from this transition as a deeply differentiated system compared to Bitcoin and we view this change as benefiting both assets.
The upcoming supply squeeze
It is well understood that when network scalability meets exploding demand, a restricted supply of the asset leads investors to drive prices to record highs.
Ether has long suffered from a larger and more erratic supply flow when compared to the engineered simplicity of Bitcoin's halving cycles and hard cap on inventory. Ether still inflates at double the rate of Bitcoin as evidenced by the differential in Stock to Flow ratios:
All this is about to change. Our final and most bullish driver of appreciation for Ethereum is the emergence of a supply squeeze driven by four converging trends and changes that will play out over the next 12-18 months.
First, there's the reduction in liquidity triggered by institutional buying and long-term holders:
Ether's supply on the different exchanges is now down to 19% for the first time since December, 2018.
In parallel, the ratio of Ether versus Bitcoin traded volume is increasing steadily in favor of Ether, from 18% in March 2020 to 33% a year later.
Finally, Ether will see the same explosion in derivative trading than Bitcoin experienced, leading again to more demand for Ether as a collateral to the trades.
Second, there's a built-in deflationary mechanism through base fee burning (launching with the Ethereum 1.0 London fork this summer). Third, there's the growing volume of Ether being staked on the Ethereum 2.0 main chain for establishing Proof of Stake consensus. And fourth, there's the Ethereum 1.0 miners being phased out and replaced by Ethereum 2.0 validators rewarded through new coin issuance at levels that translate into less than 2% of base inflation.
Risks and open questions
As with all innovations at the early stage of the adoption curve, there are significant risks and uncertainties associated with Ethereum.
Regulatory risks are significant and will increase as adoption gains strength. There are still no clear signs of the direction U.S. regulators will take when it comes to Cryptocurrencies, though we know regulation is coming.
Ethereum has a number of competitors such as Polkadot and Cardano, both created by Ethereum co-founders. Those alternatives will greatly benefit from poor execution on the way to Ethereum 2.0. The Binance Smart Chain, a centralized Ethereum clone, is now processing similar volumes of transactions than Ethereum.
The transition from Proof-of-Work to Proof-of-Stake is unproven at this scale. There are significant execution and security risks associated with the move to Ethereum 2.0. Ethereum is an open-source project managed by committee and consensus. There is no IP protection to save Ethereum from the disengagement of its developer community.
With significant risks comes significant upside. Any hint of a friendly regulatory environment such as the approval of an Ethereum ETF or the confirmation of Gary Gensler as head of the Securities and Exchange Commission will needless to say have an immediate and positive impact on the asset price.
Conclusion
Ethereum is growing into its own as a decentralized digital settlement network and smart contract infrastructure. Major risks remain, most notably in the execution of the Ethereum 2.0 roadmap and the impending regulatory scrutiny. Yet macro tailwinds are equally in favor of a continued appreciation, and the pace of progress seen over the last few months has been monumental. We are witnessing a true revolution in the making, and it's still early enough in the growth and adoption cycle for huge returns.
To conclude, two questions remains if you subscribe to the bullish case for Ethereum without being already invested.
How to invest?
Ether is best bought and owned directly, which entails acquiring Ethereum via an exchange and eventually transferring it to an offline wallet. You can buy Ether via a PayPal wallet, although custody will remain with PayPal.
Two applications for Ethereum ETFs are in the works in Canada and likely to get approved given the authorization provided in February to two Bitcoin ETFs. Alternatively, for U.S. investors, you can place a long term bet via your IRA by purchasing shares of the Grayscale Ethereum Trust (OTCQX:ETHE), currently selling at an 8% discount to NAV and with 2.5% annual management fees. The discount to NAV varies daily and there is no guarantee that it will not materially change up or down at any time. Grayscale, however, is committed to converting their fund into an ETF once the regulators permit and one would expect both a reduction in management fees and reduction in discount to NAV as a result.
How much to invest?
If you are invested in the S&P 500, your exposure through that index to those financial companies that stand to be directly impacted (in a positive or negative way) by the Ethereum ecosystem is ~5%. In my experience, as with any form of crypto investing, buying small and averaging up works best. Large drawdowns are still a reality at any point of the appreciation cycle.
Finally, the Ethereum network will not capture 100% of the blockchain enabled settlements. Hedging risk can be partially achieved by investing in direct competitors such as Binance, Cardano and Polkadot. For that, you will need to be further ahead in your crypto journey - that should come soon after buying that first Ether.
Disclosure: I am/we are long ETH-USD, ETHE, BTC-USD. I wrote this article myself, and it expresses my own opinions. I am not receiving compensation for it (other than from Seeking Alpha). I have no business relationship with any company whose stock is mentioned in this article.