Click here to view original web page at www.benzinga.com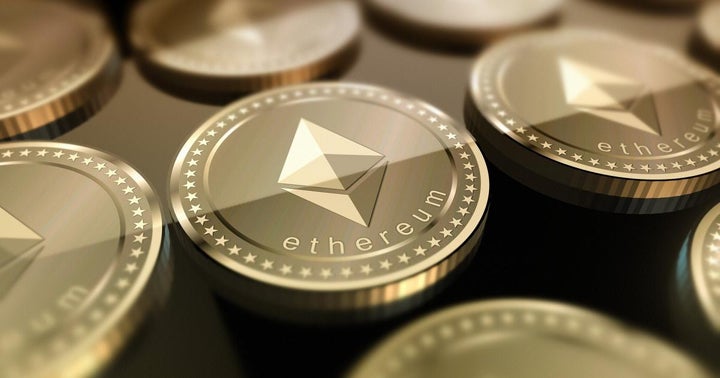 Ethereum (CRYPTO:ETH) held support at the important $1,950 level. It was apparent that there would be support at this level because it had previously been a resistance level.
The low trade on April was right at $1,950. Since then, it has been trending higher.
Now ETH has hit resistance at the $2,500 again, which is where peaked on April 15 before it sold off.
Resistance is a large group of sellers all trying to get the same price. In this case, it's $2,500. There is more supply than there is demand at resistance levels, so rallies end when they reach them.
Sometimes, securities trend lower after hitting resistance like ETH did starting April 16. This happens when some of the sellers who formed the resistance decide to accept lower prices. They push the security lower.
Other times, the resistance breaks and the security makes a large move higher. This happens because the resistance breaking on the chart shows the sellers are gone. They have finished or canceled their orders.
Either way, they have left the market.
With this supply out of the way, buyers will need to pay higher prices to acquire ETH. This could result in a rally. If the $2,500 level gives way, ETH could make a rapid and large move higher. If not, a new downtrend could form over the next few days.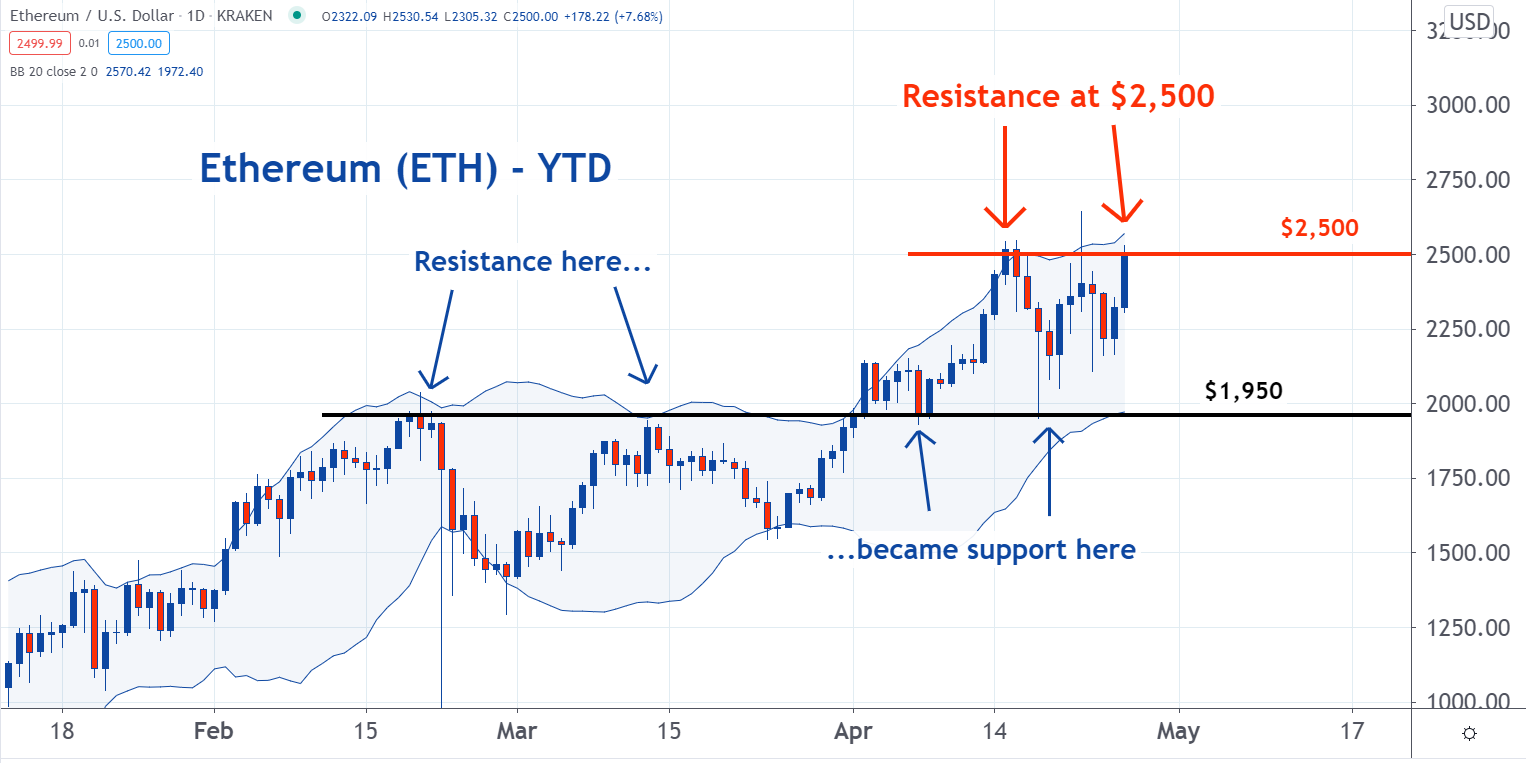 Where to put $1,000 right now
Learn while you earn... And start taking a serious look at options, the investment vehicle that is driving stocks like Tesla and Apple to historically unprecedented highs.
Lead by the anti-Wall Street options genius, Nic Chahine, Benzinga Options is seeing explosive (and often immediate) returns on his options trades. Simply click here now to get these winning trades!
These Options Trades Make Me Money Under ANY Market Condition
I'm Nic Chahine -- The guy who made a massive 300% return in two weeks with BA options this year. Then I 4X'd my investment with ETF calls in September.
So obviously, I trade options for a living.
Now I'm sharing my trades as I make them with Benzinga Options. And I want you to join me for the ride.
Click here, or sign up for our newsletter to explore more of Benzinga's Cryptocurrency market coverage, in-depth coin analysis, data, and reporting.
© 2021 Benzinga.com. Benzinga does not provide investment advice. All rights reserved.