Click here to view original web page at seekingalpha.com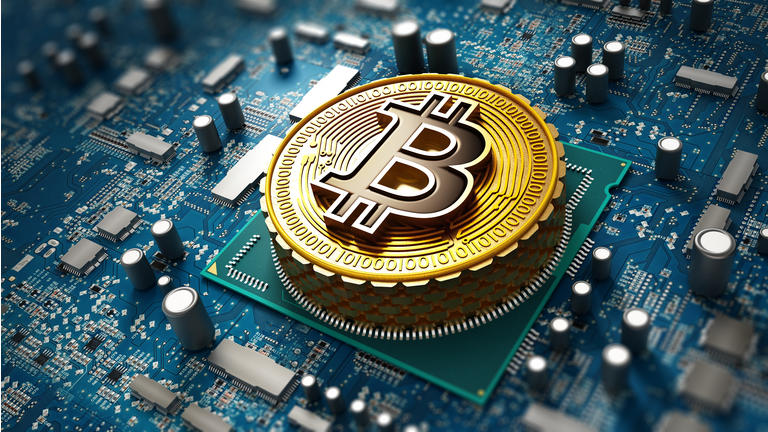 The purpose of this article is to provide investors with a simple valuation approach for Michael Saylor's MicroStrategy (MSTR).
Unlike many other companies, it's somewhat challenging to use normal approaches. For example, I often like to use Discounted Cash Flow or "DCF" which is a valuation method used to estimate the value of an investment that's based on its expected future cash flows. DCF attempts to show the value of an investment today that's based on projections of how much money it will generate in the future. However, MSTR is a weird animal because of its massive Bitcoin reserve. I'll come back to this shortly.
MicroStrategy Operations: Doing Just Fine
First, here's a quick look at MSTR's Q1 Financial Results.
Next, here's how MSTR's earnings have looked over the last 15 years. Some ups and downs, but it's been a profitable company.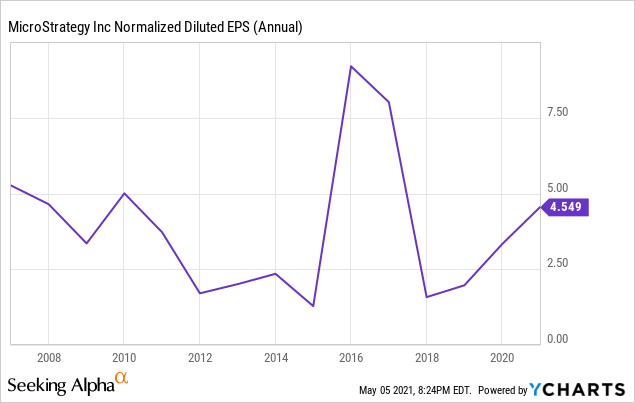 And here's how the cash, receivables and assets were stacking up 2011 through 2019.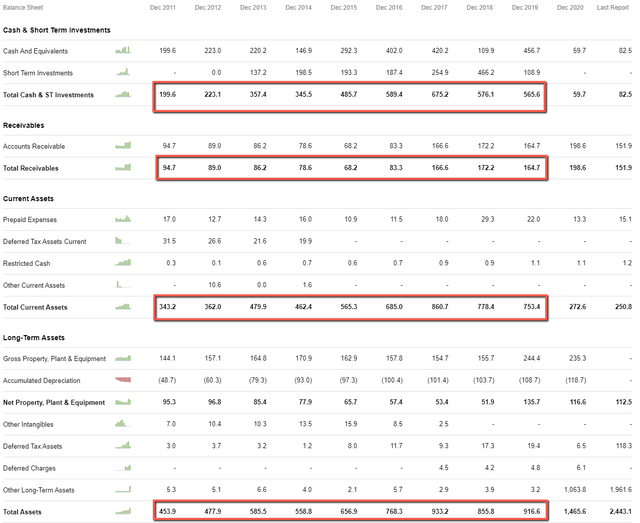 Source: Seeking Alpha
It's likely you know the rest of the story. CEO Michael Saylor got sick and tired that his company wasn't getting respect. He was growing the business and stacking up the cash but the stock was going nowhere. Then, throw in COVID-19 along with the money printing, and MSTR made a radical shift. Specifically, Michael Saylor decided to convert the treasury from cash to Bitcoin. Further, Saylor didn't just use cash on the balance sheet. He also issued debt twice:
$1.05 Billion Offering of Convertible Notes at 0% Coupon and 50% Conversion Premium with Bitcoin Use of Funds (source)
MicroStrategy Completes $650 Million Offering of 0.750% Convertible Senior Notes Due 2025 (source)
As a result of these actions, the price took off but it's fallen back. It looks like a mountain, whereby the price took off, and was trading at a premium. Then, since early this year, the price fell back, as you can easily see below.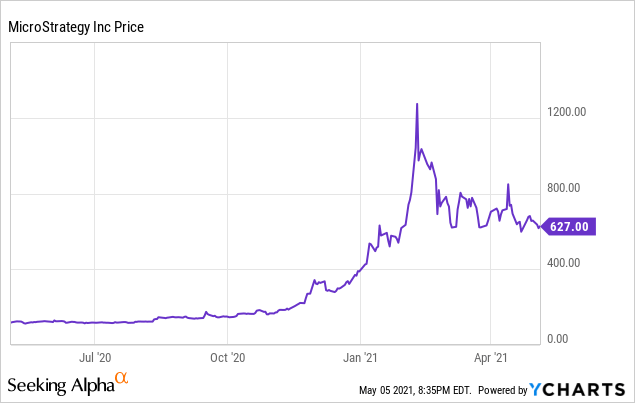 But, as Warren Buffett likes to emphasize, price is what you pay, value is what you get. However, since the company is - in essence - a Bitcoin holding company, it requires a different valuation approach. Let's dig in.
Market Was Saying $100 to $150
I started by thinking about cash flows but as I previously mentioned that was a dead end. There's not much cash flowing in relation to the Bitcoin on the balance sheet. So, I turned my eyes on the balance sheet. But I did that only after looking closely at MSTR's price action before the Bitcoin shift. Here's what I discovered:
This looks a bit chaotic but over the three years prior to MSTR making the conversion you can see the price ranged from about $100 to $150. For the sake of caveman simplicity, let's call the average price $125. We don't need perfection here for this analysis.
Just to be clear, this rough valuation of $125 includes two additional forces. First, MSTR is likely a stronger business because of Saylor's strong marketing plus the general tailwind of Bitcoin awareness. Also, more eyeballs are on the company so it's likely to attract more customers. That's the upside. On the downside, there's the extra debt that MSTR now carries, albeit at favorable terms. This added debt "weight" to the business, which I see as a headwind. If nothing else, the added debt increases the risk associated with the company. Therefore, when combined, I think the $125 operational value is still rational.
Core Business Plus Bitcoin
As I'm typing this, MSTR's price is right around $625. Perfect. Let's pretend that MSTR's core business is roughly unchanged. Perhaps it's improving due to Michael Saylor's Bitcoin marketing, which in turn leads to MSTR getting more exposure. But, based on the most recent results, the company isn't suddenly going to be the nice Amazon (AMZN) or Facebook (FB).
Simple math tells me that MSTR's Bitcoin is valued at about $500 per share, when we subtract out the normal operations. From here, we can do some more simple math to get the valuation.
Per the Q1 2021 earnings report, we get most of what we want:
The company currently holds ~91,579 bitcoins at an aggregate cost of ~$2.23 billion with an average purchase price of ~$24,311 per bitcoin, inclusive of fees and expenses.

The market value of the company's bitcoin holdings is ~$5.1 billion and is calculated based on the company's current bitcoin holdings of ~91,579 and the market price of bitcoin of ~$55,492 at 4 PM Eastern Time on 4/28/21.
The key here is that we know that the company is holding 91,579 BTC. And, today, just a few days after this report, we know that the value is close to the $55.5K per BTC. Right now, Coinbase (COIN) is showing BTC at $57.5K. Therefore, as I'm typing this, the value of MSTR's BTC is about $5.27B.
We also know per the 10-Q:
As of April 22, 2021, the registrant had 7,781,568 and 1,964,025 shares of class A common stock and class B common stock outstanding, respectively.
Therefore, there are a total of 9,745,593 shares outstanding in total. Now, we simply take the $5.27B in BTC on MSTR's balance sheet and divide that by the total number of shares outstanding. The result is $540, if my back of the napkin math is right.
When we combine the "normal" MSTR operational business value of $125 with the $540 of BTC value, we get a valuation of roughly $665 per share. This is a sum of the parts by way of MSTR's normal operations plus the BTC in reserve.
Undervaluation: Operations, Bitcoin, or Both
My goal here isn't to be exactly right. Instead, it's to get an idea about MSTR's valuation well enough to compare it with the current price. What this tells me is one of these three things:
MSTR's operations are undervalued while the BTC is perfectly valued.
MSTR's operations are perfectly valued while the BTC is undervalued.
Both MSTR's operations and its BTC are slightly undervalued.
No matter what the case, with a price of $625 right now, but a reasonable valuation of $665, MSTR is undervalued as an equity by probably 4-8%.
MicroStrategy is a Bet on Bitcoin
Furthermore, MSTR is likely to continue to add BTC to its treasury. So, there's a small BTC accumulation engine in place. Furthermore, because MSTR is slightly undervalued, there's a bit of a margin of safety in place. Lastly, because $540 of MSTR's total value is from BTC. Therefore, MSTR is about 85% BTC. It's seriously dependent on BTC price. That's the leverage.
In many ways, MSTR is a BTC holding company. It will live and die by BTC. So, if you're looking for a relatively easy play in BTC, and you're not interested in something like a Grayscale Bitcoin Trust (OTC:GBTC), MSTR could be a very rational choice. Just remember that you're indirectly buying BTC, not a business that's pumping out massive cashflows. Yes, it's profitable - and that's great - but the majority of the value is clearly its BTC.